It's learned that not only has The CW passed on The Lost Boys pilot but that it is getting reworked, which may include recastings.
The series is an adaptation of the popular 1987 movie that starred Kiefer Sutherland, Jason Patric, Corey Haim, and Corey Feldman which focused on a single mom and her two sons moving back with her father to the fictional town of Santa Carla that is infested with vampires. The family battles it out against a vampire family of their own.
Deadline offers that while the project didn't go to pilot, The CW execs are still very high on the series and are looking to redevelop it. It's said not all elements in the pilot came together in execution, so The CW is ordering a reworked new pilot, which could feature recastings.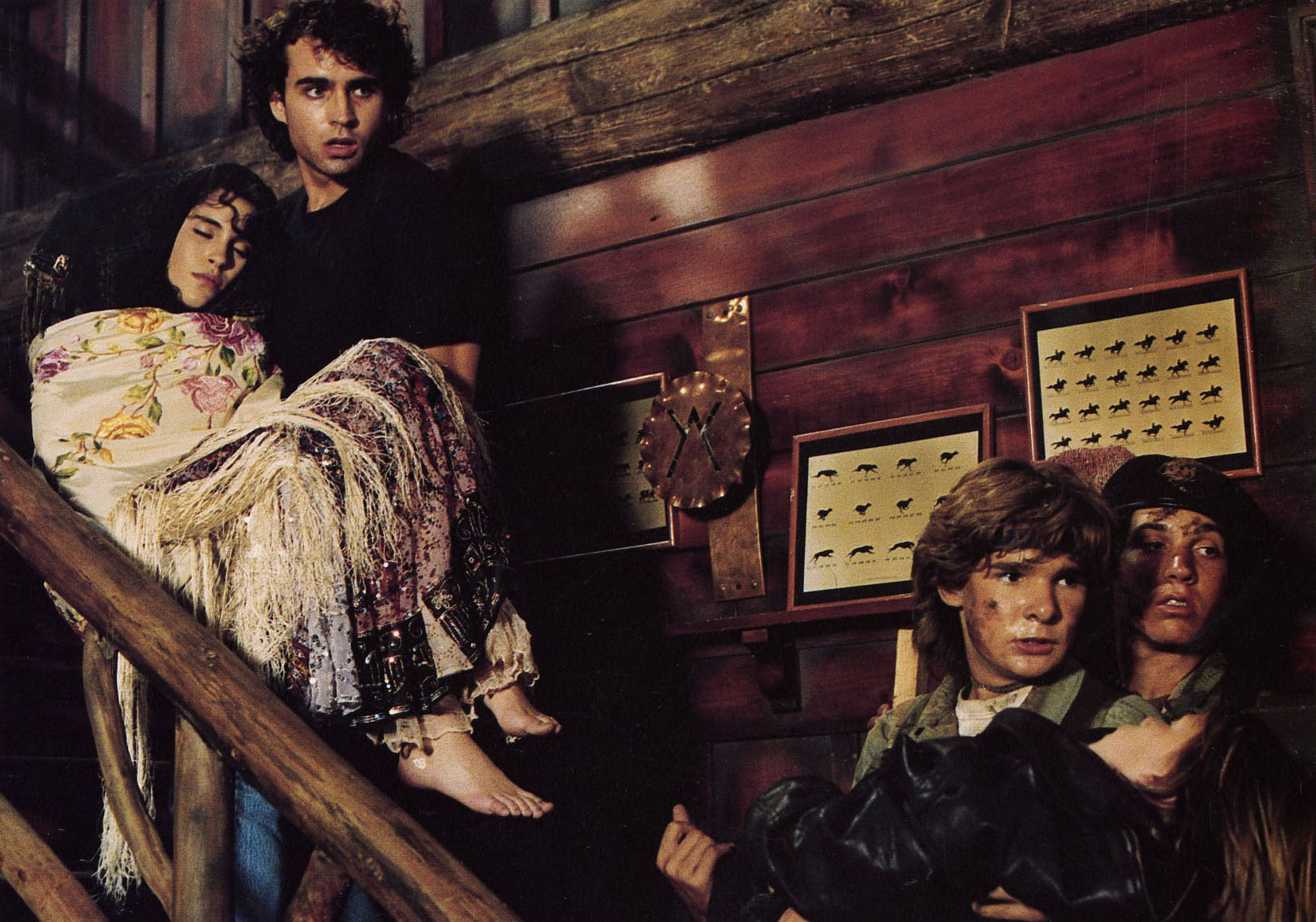 Regarding the casting for The CW The Lost Boys series, it hasn't come without controversy as the series replaces popular characters from the movie with characters that don't at all resemble the original actors.
For example, the series replaces the popular Frog Brothers from the 1987 movie with the Frog Sisters, the character Star from the movie has also been replaced by Stella, and Corey Haim's character of Sam is played by Rio Mangini.
Prior to the news of the rework, The CW The Lost Boys series has been described as:
Written by Heather Mitchell, The Lost Boys is set in sunny seaside Santa Carla, home to a beautiful boardwalk, all the cotton candy you can eat…and a secret underworld of vampires. After the sudden death of their father, brothers Michael (Posey) and Sam Emerson move to Santa Carla with their mother, Lucy (Sanchez), who hopes to start anew in the town where she grew up. But the brothers soon find themselves being drawn deeper and deeper into the seductive world of Santa Carla's eternally beautiful and youthful undead…

Still mourning the death of her husband, Lucy is forced to move back home to Santa Carla — something she's dreaded since causing a town scandal 27 years ago, when she ditched her boyfriend to run off with another man.

Lucy's elder son Michael's plan to attend Columbia Medical school is thrown off by the diagnosis that he shares the same genetic weakness that killed his father. The only thing that consoles him is the friendship he strikes up with Stella, a young woman who runs a concession stand on the Santa Carla boardwalk.

Stella, carefree and Californian, has an immediate spark with Michael, but she's not single: Her boyfriend is the sexy, dangerous and immortal vampire David, who is sometimes scary and always intense. The leader of a vampire gang, he's wildly in love with Stella, who's the only one who can control him.