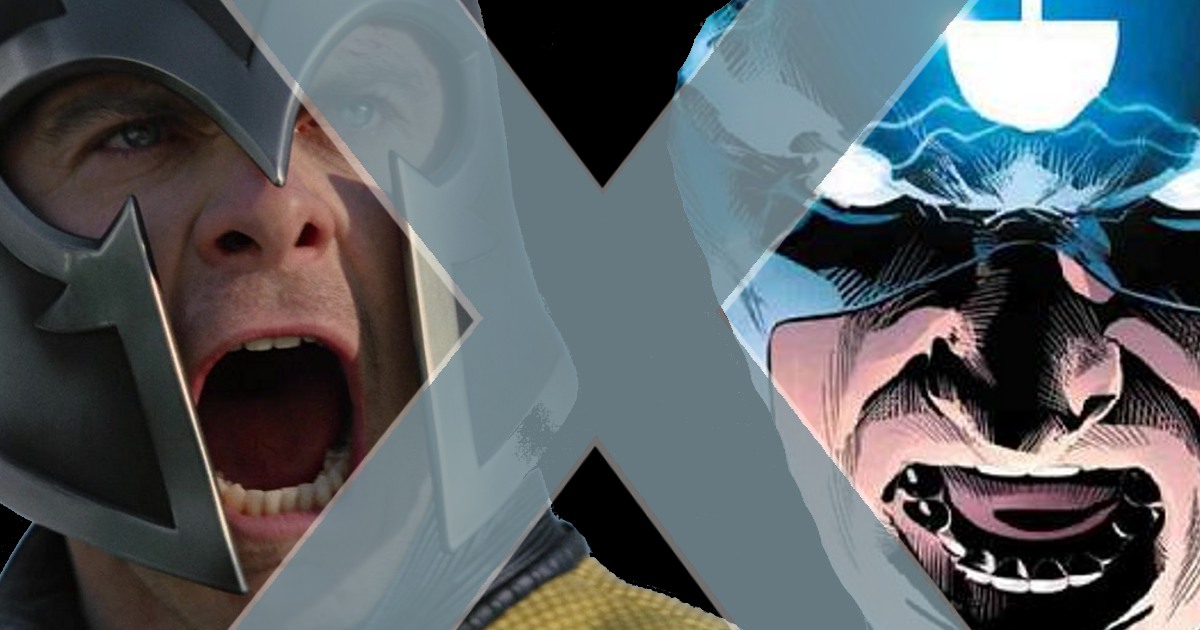 Yesterday saw Marvel tease a big announcement, which turned out to be for a new partnership with Square Enix in regards to forthcoming video games (including Avengers Project).
I've noticed on social media that lots of fans were disappointed by the news, in that some were hoping for it to be movie related.
However, as I pointed out, the teaser was put out by the Marvel Comics/Gaming/TV people, and not Marvel Studios. The two are separate companies at Disney and aren't even connected (per James Gunn).
This got me thinking.
While there has been a bunch of rumors surrounding an Avengers vs. X-Men movie crossover, what if what is actually being planned is a Marvel TV Inhumans vs Fox Studios X-Men TV crossover series?
The puzzle pieces fit.
It's been reported that Marvel Comics/Gaming/TV CEO Ike Perlmutter has been at odds with Fox Studios over the Fox Marvel-owned characters (X-Men, Fantastic Four), in that Perlmutter event went so far as to cancel comics and remove the characters from merchandise.
I'm guessing the problems with Perlmutter and Fox Studios have been resolved. Here's why:
Marvel TV is developing the Fox Studios X-Men TV series, which sees Bryan Singer directing the pilot episode and Marvel execs on board as executive producers.
The Logan movie is also using X-23, Old Man Logan, and not Wolverine. The former two are being heavily promoted in the comics, while Perlmutter is reportedly to have killed off Wolverine. 
Marvel Comics/Gaming/TV chief creative officer Joe Quesada, who also happens to be a member of the Marvel Comics Creative Committee that Kevin Feige fired from being involved in the Marvel movies, also provided the X-Men comic book art that's used in Logan and seen in the trailer.
So it's not too hard to connect the dots that Marvel Comics/Gaming/TV is getting along with Fox. Regarding Kevin Feige, he's basically said no to X-Men crossing over with the Avengers, which could be because Marvel TV has nabbed the X-Men.
Marvel TV is presently developing their IMAX Inhumans event series. Fox is developing the Matt Nix X-Men TV series. I wouldn't doubt if down the line, the Marvel TV Inhumans vs. X-Men crossover hits IMAX as well.
Inhumans vs. X-Men has also been playing out in the comics, and the X-Men characters are now getting new comic books, which is further evidence that Marvel Comics/TV/Gaming is getting along with Fox and may be promotion for Marvel TV's Inhumans and X-Men TV crossover.
Marvel TV doing an X-Men crossover also means the X-Men won't be appearing in the MCU movies as, again, Marvel TV and Marvel Studios are separate, they're not connected, and there could be an argument made that they don't even exist in the same universe.
Basically with Kevin Feige booting the Marvel Comics Creative Committee and Perlmutter from the movies, Marvel Comics/Gaming/TV has decided they are just going to do it themselves and don't need Feige. A recent report also mentioned Ike Perlmutter is also focusing his Marvel Comics/TV/Gaming division on non-Marvel movie content.
Tags: