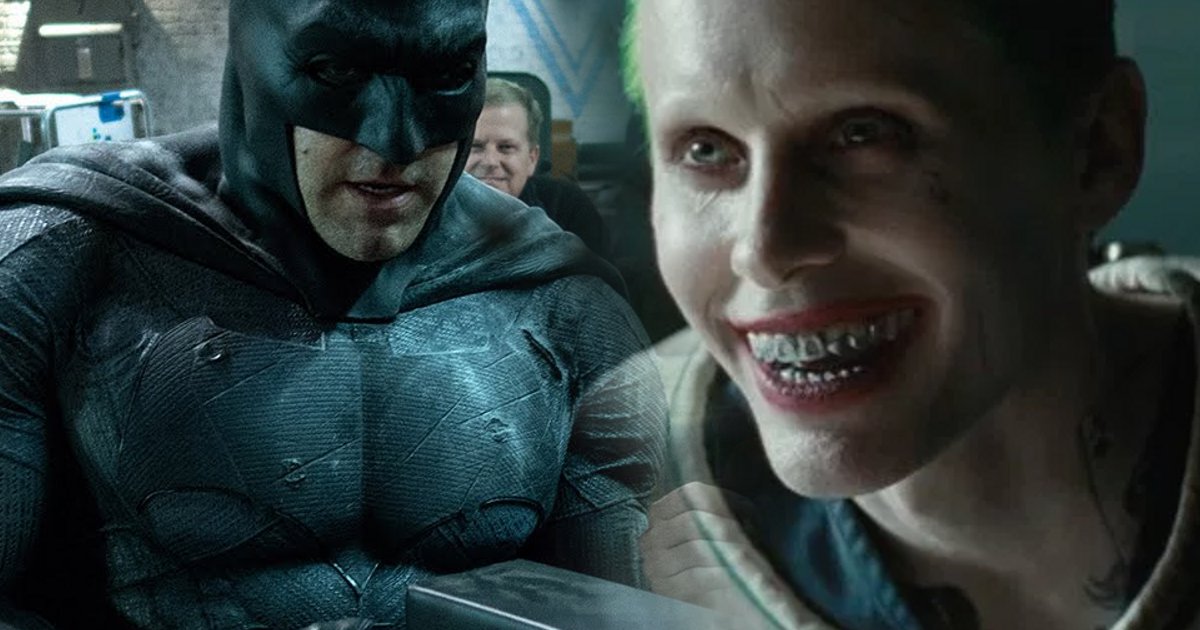 With Ben Affleck recently announcing his departure from The Batman movie, a new batch of rumors has hit the net.
The info comes from Mark Hughes of Forbes who previously mentioned there is a chance that Ben Affleck may step away from the Batman role. Now Hughes says more of the same, with mention of details from the original Ben Affleck script, which has recently been rewritten by Affleck's Argo writer and Batman vs. Superman re-writer Chris Terrio and is said to be getting a possible complete rewrite again.
The new rumored details include:
• In addition to Joe Manganiello as Deathstroke, Ben Affleck's Batman script originally had villain appearances by Jared Leto's Joker. Interestingly enough, Leto has been teasing the Joker again on his social networks, so the rumor looks to be legit. It's further said it remains to be seen if Jared Leto will be involved in the Batman movie or the Margot Robbie Gotham City Sirens movie because of his displeasure with how his role in Suicide Squad was handled as a lot of footage was cut.
• It's again speculated that Ben Affleck may be leaving the Batman role. As a new director is coming on board, heavily speculated to be Matt Reeves who recently followed Geoff Johns on Twitter (and vice versa), it's likely the Ben Affleck Batman script will get a complete rewrite and go in a new direction. It's possible Ben Affleck may not want to be a part of that. 
• The report also states "rumors continue to spread that there is more going on than meets the eye."
• It's also said there is continued script problems and with the need to go in a new creative direction or even back to the drawing board for The Batman, that Affleck may be slowly stepping away from the project. 
• Initially, The Batman was to be released in 2018, but now it looks to get pushed back to 2019, which would actually give WB time to cast a new Batman.
• The Batman script could get a major write or a completely new script, including starting from scratch on the story if that is what it takes.
I would like to echo Hughes' sentiments in that I wish Ben Affleck was still directing Batman as well, and I do hope Ben Affleck stays on board as the Caped Crusader. Affleck received a lot of heat when he was first announced as Batman, but the one shining star to come out of Batman vs. Superman was Affleck's Batman portrayal.
Affleck seems to have been going through a lot these past couple of years, which includes personal issues and a heavy film schedule, so perhaps stepping away from directing The Batman movie is for the best and will enable Ben Affleck to concentrate more on the acting side of things and give him less of a hectic schedule, which hopefully includes The Batman and Justice League 2.
Tags: