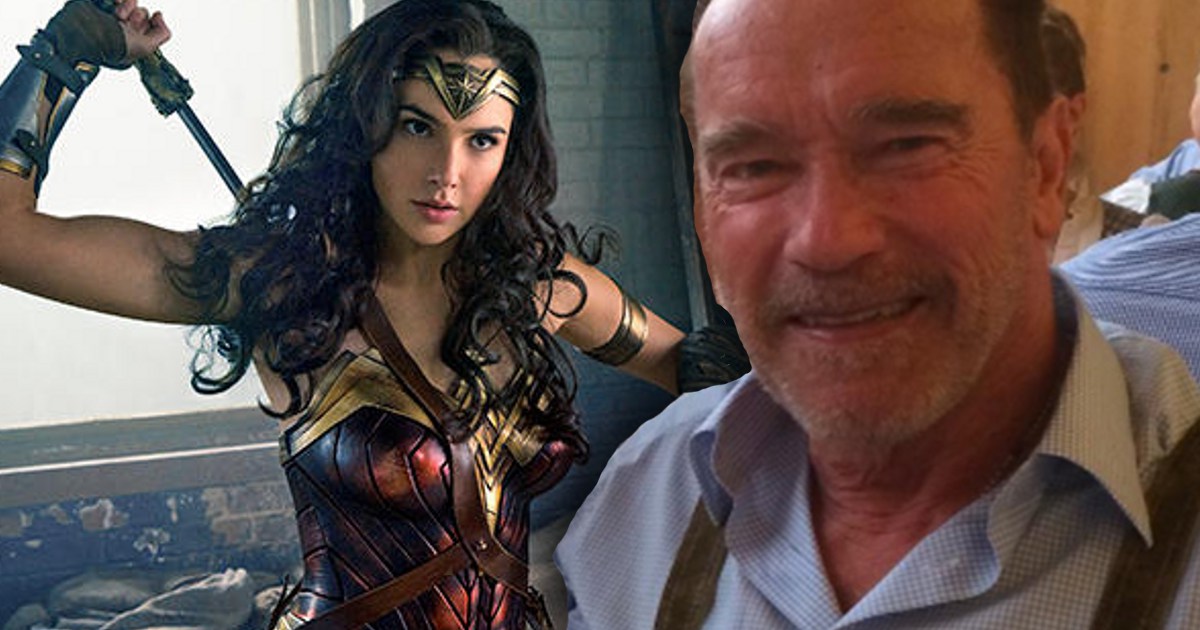 The Austrian Oak Arnold Schwarzenegger may be headed to the DCEU or could already be a part of it.
Twitter detectives have discovered that both the co-runner of the DC films, Geoff Johns, and Wonder Woman director Patty Jenkins have followed Arnold Schwarzenegger on Twitter.
Geoff Johns has a habit of following people who are soon to be announced as part of the DCEU, such as Matt Reeves and John Cleese.
With Patty Jenkins following Arnold Schwarzenegger that would seem to indicate it's Wonder Woman-related, with possibly Arnold playing Zeus, father to Wonder Woman, or maybe even the villain of the movie, Ares, thought to be played by Danny Huston (at least in human form).
Some fans on Reddit are also hoping Arnold Schwarzenegger will be playing Darkseid, as the new Justice League synopsis dropped the name of Darkseid, but with Patty Jenkins following Arnold, again, that would seem to indicate a Wonder Woman role.
Zeus sounds about right as it would be a smaller role for Arnold (spoilers on Zeus here).
Arnold Schwarzenegger also played Mr. Freeze for Joel Schumacher in 1997's Batman & Robin.
"Wonder Woman" has a June 2, 2017 release directed by Patty Jenkins starring Gal Gadot, Chris Pine, Robin Wright, Connie Nielsen, David Thewlis, Danny Huston, Elena Anaya, Ewen Bremner, and Saïd Taghmaoui .  
Synopsis:
Wonder Woman hits movie theaters around the world next summer when Gal Gadot returns as the title character in the epic action adventure from director Patty Jenkins. Before she was Wonder Woman, she was Diana, princess of the Amazons, trained to be an unconquerable warrior. Raised on a sheltered island paradise, when an American pilot crashes on their shores and tells of a massive conflict raging in the outside world, Diana leaves her home, convinced she can stop the threat. Fighting alongside man in a war to end all wars, Diana will discover her full powers…and her true destiny.
Tags: