The Batman Christian Bale could be jumping to Marvel as a rumor suggests the actor is in talks for Thor: Love and Thunder.
Bale, of course, played Batman for Christopher Nolan in The Dark Knight Trilogy.
Interestingly enough, Christian Bale does have a Disney connection as he is currently starring in Fox/Disney's racing drama Ford v Ferrari with Matt Damon (who cameoed in Ragnarok), so perhaps that is where the rumor originated.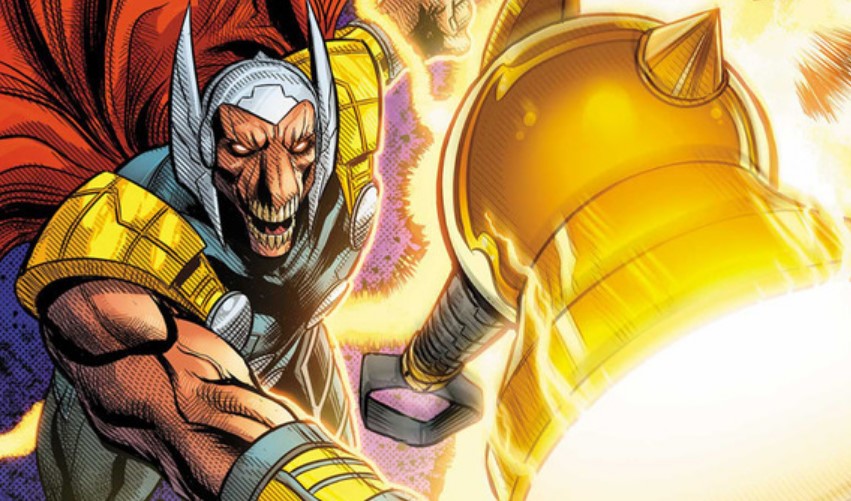 Christian Bale could be Beta Ray Bill in Thor: Love and Thunder
It's unknown what role Christian Bale would be up to play in Thor: Love and Thunder, but my first guess is something goofy, similar to Jeff Goldblum playing Grandmaster.
However, rumors offer Christian Bale is possibly Beta Ray Bill or Dario Agger, The Minotaur; so maybe Bale is providing the voice of the character and/or some sort of mo-cap?
Christian Bale is an English actor so we can guess he would use his regular English voice for Beta Ray Bill, and don't forget the character was teased in Ragnarok as Bill's face dons the Grandmaster's tower, meaning Beta Ray Bill is a former champion of the arena.
Last month saw director Taika Waititi offer up the fourth movie will be bigger and crazier than Ragnarok, so perhaps both Bill and The Minotaur will be included.
"The next Thor film I'm doing, basically, we're sort of launching ourselves again on this an adventure film, really," Waititi told Entertainment Weekly. "That was the thing really that I loved about doing Ragnarok was it felt like we were just putting Thor on a really cool adventure. There's always like new things to see and do, and this one, I think we're gonna double down a lot on that and have it bigger and bolder and brighter. There's just gonna be some really crazy stuff in the film."
Thor: Love and Thunder has a November 5, 2021 release starring Chris Hemsworth as the titular character, Natalie Portman as Jane Foster and Female Thor, with Emma Thompson back as Valkyrie searching for her new queen of Asgard, Korg also returns, and Chris Pratt may appear as Star-Lord.
(sources: Collider, Murphy's Multiverse)