It's learned that Chris Hemsworth's Thor apparently quits being a superhero in the upcoming Love and Thunder movie from Marvel Studios.
The trailer and the film's synopsis tease that Thor retires and is on a quest for inner peace (see below), and now an official description from merchandise related to the film (via CBM) reveals details about Thor's relation to the Guardians of the Galaxy where the Guardians have to convince Thor to return to battle, which of course means he quits:
"Long after The Avengers defeat Thanos, the Guardians of the Galaxy must convince Thor to return to the battlefield."
So what might go down is that Thor feels depressed while hanging out with the Guardians of the Galaxy which follows the Fat Thor from Avengers: Endgame, so Star-Lord and company convince Thor to get back at it, which sees Thor gets into shape and drop the fat, but instead of calling down the lighting, Thor becomes a Zen guru hippy.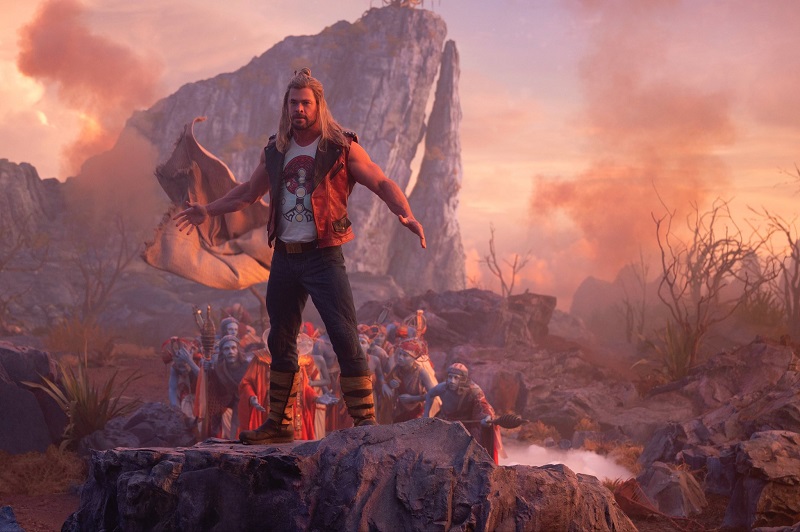 Chris Hemsworth is an emasculated wuss in Thor: Love and Thunder
The news isn't all that surprising as a previous description said the flick turns its focus to Natalie Portman's Female Thor as the center of the story – who somehow also has Mjolnir in hand – and it should also be said the film focuses on "King" Valkyrie who searches for her new queen of New Asgard, with New Asgard in the movie turning into something akin to a goofy Disney Parks attraction.
The good news is that apparently when Christian Bale's Gorr the God Buther shows up that it forces Chris Hemsworth and Thor back into action.
My sons and I watched Doctor Strange 2 today where the Thor: Love and Thunder trailer was shown; my 14-year-old hated it and thought it came off too goofy, but I replied I am hoping they are balancing the goofy parts with the much more serious Gorr the God Butcher parts. Cross your fingers.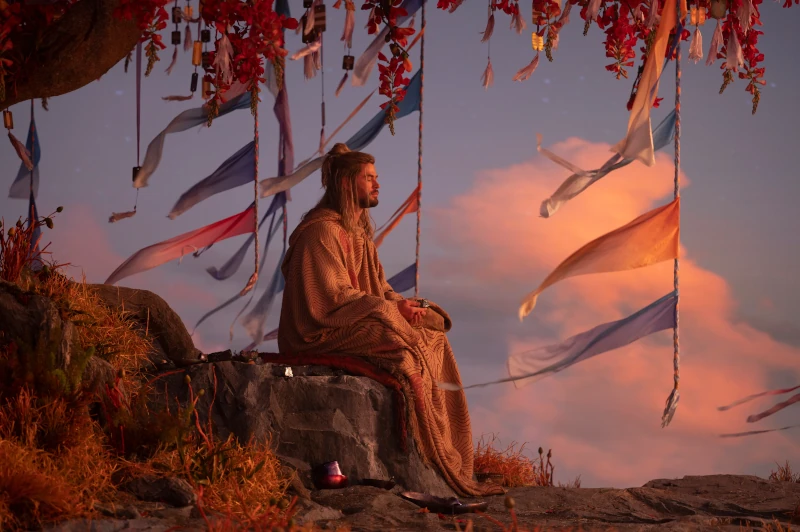 Thor: Love and Thunder synopsis:
The film finds Thor (Chris Hemsworth) on a journey unlike anything he's ever faced – a quest for inner peace. But his retirement is interrupted by a galactic killer known as Gorr the God Butcher (Christian Bale), who seeks the extinction of the gods. To combat the threat, Thor enlists the help of King Valkyrie (Tessa Thompson), Korg (Taika Waititi) and ex-girlfriend Jane Foster (Natalie Portman), who – to Thor's surprise – inexplicably wields his magical hammer, Mjolnir, as the Mighty Thor. Together, they embark upon a harrowing cosmic adventure to uncover the mystery of the God Butcher's vengeance and stop him before it's too late. Directed by Waititi ("Thor: Ragnarok," "Jojo Rabbit") and produced by Kevin Feige and Brad Winderbaum, "Thor: Love and Thunder" opens in theaters July 8, 2022.