Chris Hemsworth recently finished filming on The Avengers: Infinity War and Avengers 4, his Marvel contract is up, he wants to do more Thor and also wants to team up with Hugh Jackman as Wolverine.
Marvel Studios recently released the new trailer for The Avengers: Infinity War, which some fans thought might have featured too many spoiler details; however, according to Chris Hemsworth, The Avengers: Infinity War trailer didn't show enough.
"It doesn't give much away, for sure, because I remember watching it going, 'aw, it doesn't tell people enough,'" Hemsworth told IGN. "And then Joe [Russo] was like, you don't need to tell them anything, they want anything… Like, 'Does it explain the story?' It's like, 'it doesn't need to.'"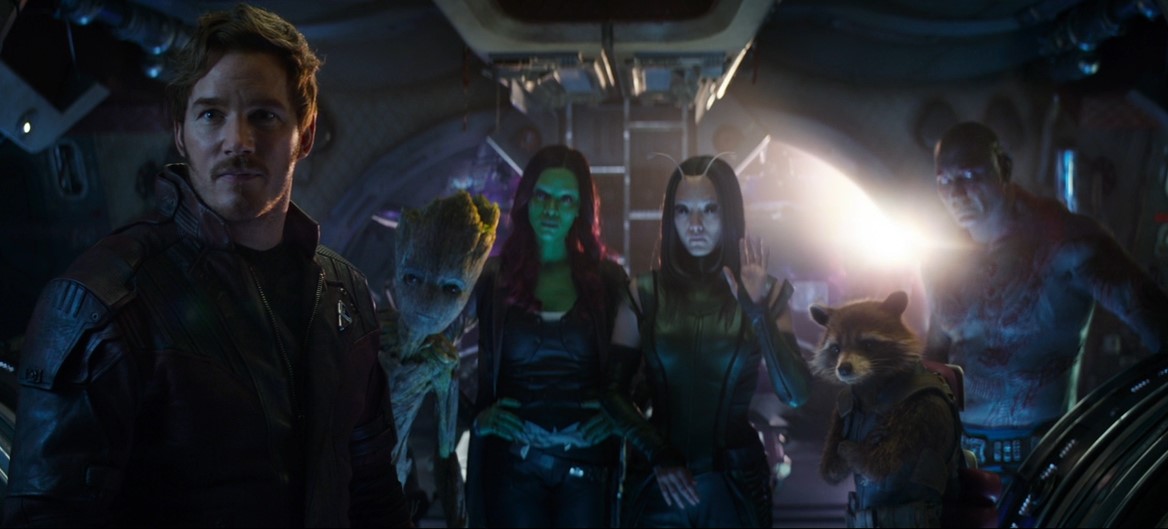 The Avengers: Infinity War and the Comic-Con trailer revealed that the Guardians of the Galaxy had found Thor floating around space after some sort of big battle (perhaps with Thanos!?), Hemsworth was asked if Thor becomes buds with any of the Guardians in which Hemsworth said, "Kind of no one." Hemsworth did hint that something happens with Thor, but he doesn't want to spoil things.
"No, he does — I can't say too much, but you can see from that reaction of them and him, it's like, 'what the hell have I gotten myself into? where am I? Who is this? Who are they?' There's a raccoon, there's a tree man… he's pretty confused," Hemsworth said.
Chris Hemsworth also described his reaction to The Avengers: Infinity War as the movie featuring "just a smorgasbord of cool sh-t…"
Watch the trailer below!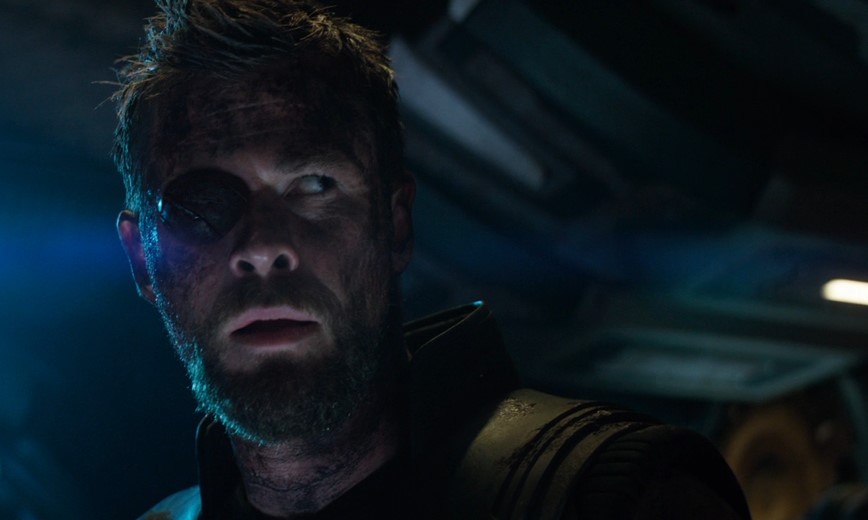 The Avengers 4 has a May 3, 2019 release.
An unprecedented cinematic journey ten years in the making and spanning the entire Marvel Cinematic Universe, Marvel Studios' "Avengers: Infinity War" brings to the screen the ultimate, deadliest showdown of all time. The Avengers and their Super Hero allies must be willing to sacrifice all in an attempt to defeat the powerful Thanos before his blitz of devastation and ruin puts an end to the universe.
Anthony and Joe Russo direct the film, which is produced by Kevin Feige. Louis D'Esposito, Victoria Alonso, Michael Grillo and Stan Lee are the executive producers. Christopher Markus & Stephen McFeely wrote the screenplay. "Avengers: Infinity War" releases in U.S. theaters on May 4, 2018.