Following the second season recently premiering last Friday, Netflix announces Castlevania Season 3 has been greenlit with ten episodes.
Penned by author and prolific comic book writer Warren Ellis, Castlevania follows Trevor (Richard Armitage), the last surviving member of the disgraced Belmont clan, who is trying to save Eastern Europe from extinction at the hand of Vlad Dracula Tepes (Graham McTavish). But Trevor no longer is alone, and now he and his misfit comrades race to find a way to save humanity from extinction at the hands of the grief-maddened Dracula and his sinister vampire war council (via Deadline).
"Castlevania Season 3 just got greenlit!!!! Thank you to Netflix and to our wonderful fans. This is a dream come true. I'm so happy. Lots of love to go around," producer Adi Shankar posted on Twitter. "This is so amazing. Netflix is the best."
Shankar continued tweeting: "Warren Ellis was one of my biggest artistic influences. He's the such a G. I still can't believe we work together on this show. His words bring these characters to life in a way that brings depth and nuance to each scene. He's also a wonderful human being. Sam Deats deserves the spotlight. He's an absolutely brilliant director and a semi-decent gamer. He's a student of the game and he's become a master. He directs EVERY episode of our show. Powerhouse Animation is the Pixar of this new generation. They cultivate, foster, and and develop talent like Sam Deats. My partner Kevin Kolde is the adult supervision I've always needed. Without him we would have no show."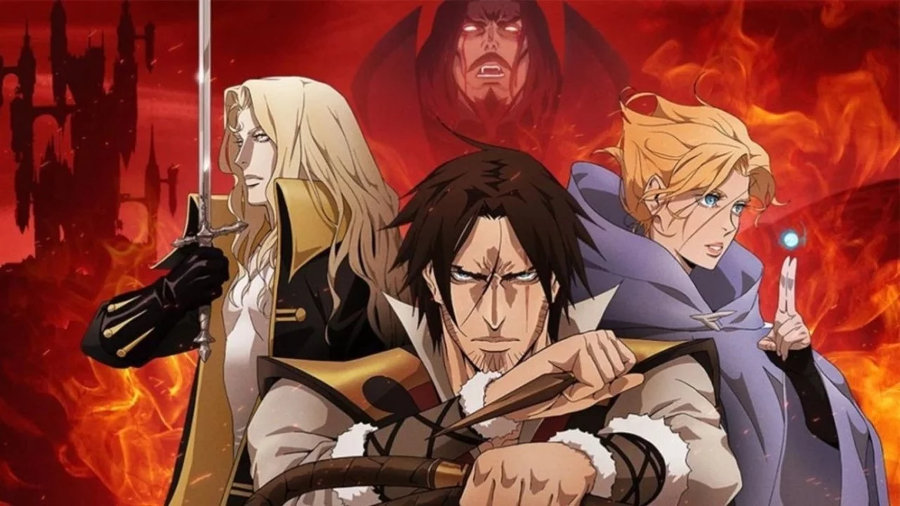 Regarding Castlevania Season 3, Shankar offered: "You saw what we can do with Season 2, you've called us the greatest video game adaptation of all time. Mark my words —- With Season 3 we're going after that EMMY. We have artists from all over the world who love working on this show. Who work around the clock to fuse their passion into each and every frame. They do this because they u know that video games aren't just for kids. Cartoons aren't just for children. It's an art form of immense sophistication. We are here to stake that claim. I hope that the legacy of our show is that it inspires a whole generation of storytellers who will protect these scared gaming titles and hand them down to the next generation to tell these stories even better. Gaming is the first truly global culture. We have to protect it. It's iconography is our mythology."
Castlevania is executive produced by Warren Ellis, Kevin Kolde, Adi Shankar and Fred Seibert. Production services are provided by Austin, Texas based Powerhouse Animation with Brad Graeber supervising producer, Jason Williams as producer, and Sam Deats as director.
Here is the Season 2 trailer: