Castlevania 3 will premiere in March as Netflix announces the date with a new poster.
"Castlevania is back on March 5th, and there's more mystery, murder, mayhem, and vampires than ever," tweeted the Netflix NX geek social media account.
The official Twitter account for the show, run from the point-of-view of Alucard also tweeted: "I believe some of you mentioned a Season 3? -Adrian Fahrenheit Ţepeş."
Likewise, Samuel Deats, the director behind the popular series added on Twitter: "Castlevania Season 3 is coming back March 5th!! We've been working our butts off on it and I can't wait for y'all to check it out!! (Hope y'all enjoy the official poster art for season 3! I've somehow kept up the tradition of squeezing in time to do it for this season, too.)"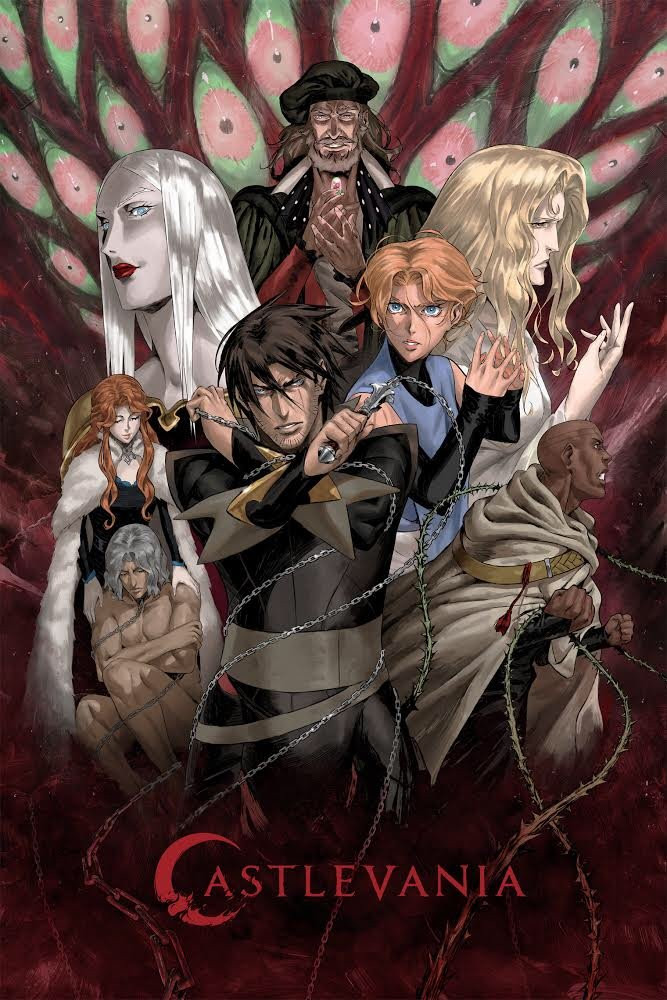 Earlier also saw the following art revealed as Alucard tweeted: "It's Official: Another Season Is Coming."
Castlevania 3 premiers in March
Castlevania 3 marks the return of the series in nearly two years as Season 3 was actually greenlit following the debut of Season 2 back in 2018; Producer Adi Shankar, who is a rather hardcore dude when it comes to creating content, previously spoke about the third season offering:
You saw what we can do with Season 2, you've called us the greatest video game adaptation of all time. Mark my words —- With Season 3 we're going after that EMMY. We have artists from all over the world who love working on this show. Who work around the clock to fuse their passion into each and every frame. They do this because they u know that video games aren't just for kids. Cartoons aren't just for children. It's an art form of immense sophistication. We are here to stake that claim. I hope that the legacy of our show is that it inspires a whole generation of storytellers who will protect these scared gaming titles and hand them down to the next generation to tell these stories even better. Gaming is the first truly global culture. We have to protect it. It's iconography is our mythology.