Things just got a little more interesting regarding the upcoming Captain Marvel movie as an action figure has landed online with a bit of a spoiler.
A user on Twitter posted images of the Marvel Legends Captain Marvel action figure where it confirms Carol Danvers's cosmic persona, Binary.
In the comics, while with the X-Men in space, Carol Danvers acquires cosmic powers courtesy of the alien race known as the Brood who experiment on her and she becomes Binary. Carol is transformed and capable of drawing upon the power of a star via a white hole (opposite of a black hole). The Binary powers also included the full control and manipulation of stellar energies; control over heat, the electromagnetic spectrum and gravity; the capability of Lightspeed travel, and the ability to survive in the vacuum of space. Eventually, Carol loses some of her uber powers from the white hole, but retains various powers such as energy manipulation and absorption as Ms. Marvel.
Regarding the movie, the most recent trailer seems to line up with the description of the Binary powers from the comics. It also helps explain why Captain Marvel would be the most powerful hero in the MCU -- she's cosmic! The Marvel Legends figures are normally in line with the films, so it is probably safe to assume Carol Danvers will be going "Binary" in the movie. It will be interesting to see how Kevin Feige and the MCU change up her origin to explain the powers, as the Brood are currently owned by Fox Studios as part of the X-Men, I believe. The MCU could simply swap out the Brood for either the Kree or the Skrulls, which are in the film.
Regarding The Avengers: Endgame, as the Binary powers include Light Speed, that could possibly involve time travel. I'm not actually sure if Binary ever time traveled in the comics, but I suppose the possibility is there if she goes faster than light.
I'll also add this new bit of information of potentially using Binary in the MCU has me less worried for the Captain Marvel movie and character, as I was afraid Carol would be another "Rey" from Star Wars. It seems Kevin Feige is coming through once again.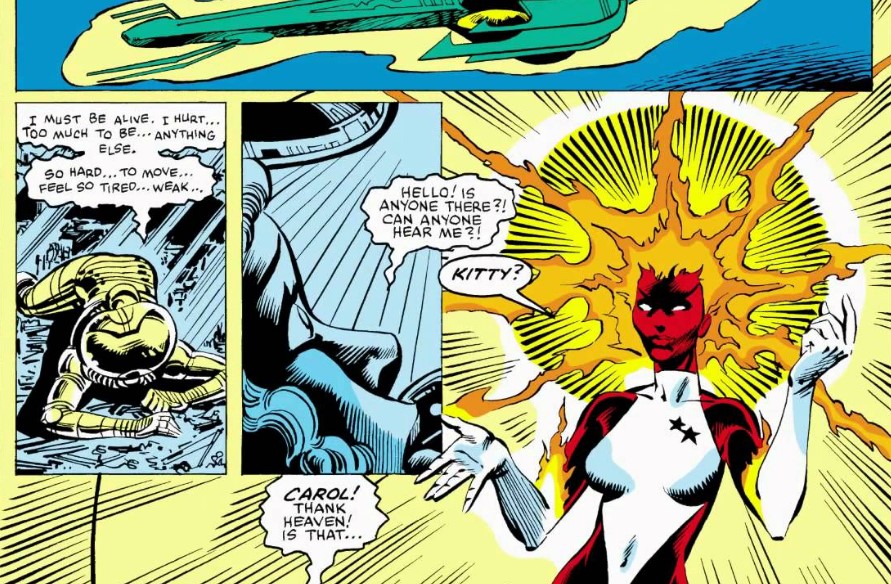 Captain Marvel has a March 8, 2019 release directed by the writing/directing team of Anna Boden and Ryan Fleck and stars Academy Award winner Brie Larson, Samuel L. Jackson, Ben Mendelsohn, Djimon Hounsou, Lee Pace, Lashana Lynch, Gemma Chan, Algenis Perez Soto, Rune Temte, McKenna Grace, with Clark Gregg, and Jude Law.
Captain Marvel follows Carol Danvers as she becomes one of the universe's most powerful heroes when Earth is caught in the middle of a galactic war between two alien races. Set in the 1990s, the film is an all-new adventure from a previously unseen period in the history of the Marvel Cinematic Universe.