For some reason, Jude Law's role in Captain Marvel is being kept a mystery, though it has been reported he is playing Walter Lawson, who in the comics is Mar-vell's alter ego on Earth.
However, leaked toys for the movie actually offer the leader of Starforce is named Yon-Rogg, who in the comics is a villain of Mar-vell and Carol Danvers.
What is also interesting is that an official Disney website listed Jude Law as playing Mar-vell, but then deleted the listing.
So what gives?
While it's my guess that Jude Law is playing both Yon-Rogg and Mar-vell for the MCU (Walter Lawson on Earth, aka Yon-Rogg the Kree), Brie Larson takes to Instagram to further tease the secrecy surrounding the role with the release of a new image.
"Special handshake? Mid-air arm wrestle? Who is Jude even playing?!! So many questions we will forever refuse to answer because it's fun to keep you antsy just a little bit longer," Brie Larson posted.
Again, it is unclear why Marvel Studios would keep the role Jude Law is playing a mystery. Is he playing Yon-Rogg? Is he playing Mar-vell? Is the Walter Lawson persona in Captain Marvel actually Yon-Rogg and not Mar-vell? Does it matter?
As I posted a couple times prior, a clue comes from a writer on the movie, Nicole Perlman, and Marvel Studios president Kevin Feige, as they stated the comic book origin for Carol Danvers would be changed for the MCU.
"She's obviously such an incredibly kick-ass character and Kelly Sue DeConnick did a great run with her story arc recently," Nicole Perlman said back in August of 2016. "But here's the thing, if you were just going to do a straight adaptation of the comics, her origin story is very similar to Green Lantern, and obviously, that's not what we want to do. There's a lot of reinvention that needs to happen."
"I knew some about [Mar-vell]," Feige said back in April. "But it was definitely Carol Danvers who was most interesting to us and why we choose her. But as that character connects to the origin of Carol Danvers' Captain Marvel? We're pulling from some of that for inspiration."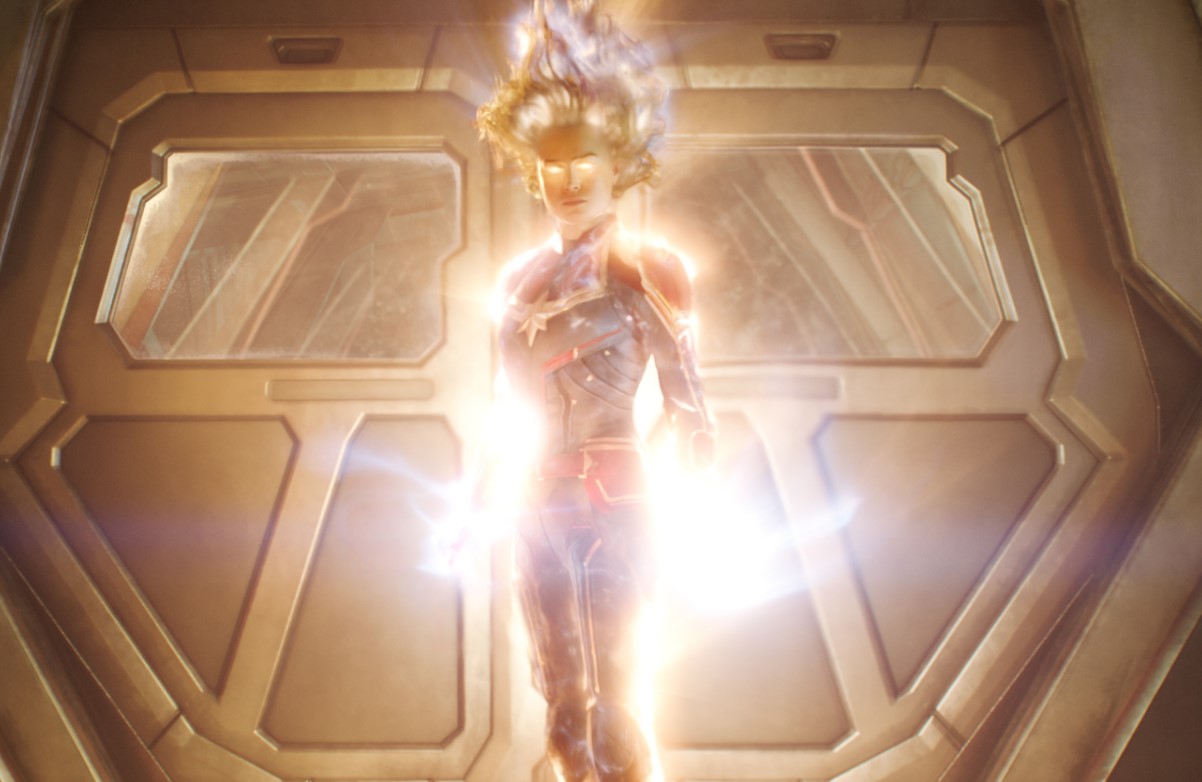 Captain Marvel has a March 8, 2019 release directed by the writing/directing team of Anna Boden and Ryan Fleck and stars Academy Award winner Brie Larson, Samuel L. Jackson, Ben Mendelsohn, Djimon Hounsou, Lee Pace, Lashana Lynch, Gemma Chan, Algenis Perez Soto, Rune Temte, McKenna Grace, with Clark Gregg, and Jude Law.
The film follows Carol Danvers as she becomes one of the universe's most powerful heroes when Earth is caught in the middle of a galactic war between two alien races. Set in the 1990s, the film is an all-new adventure from a previously unseen period in the history of the Marvel Cinematic Universe.