With the latest issue of Entertainment Weekly now out, it is learned that Captain Marvel star Brie Larson is actually allergic to cats, which is ironic as some fans are jokingly referring to the character as "Captain Cat Lady."
Larson fills in the magazine on her unfortunate cat allergy, "It became this joke because the crew would watch me all day doing crazy stunts. But then the cat showed up on set and I was like, 'We need to have a plan! We need to have a conversation!'"
As fans know, the cat in the flick has already been said to be the star of the movie, which isn't actually a cat at all, but an alien species known as a Flerken. The movie also changed its name from Chewie (after Chewbacca from Star Wars) in the comics to Goose from Top Gun, after the Air Force pilot played by Anthony Edwards from the 1986 film starring Tom Cruise. I don't believe the reason why the movie changed the cat's name has been explained, but Marvel Comics Editor-In-Chief C.B. Cebulski told me via Twitter that the name will always be Chewie in the comics.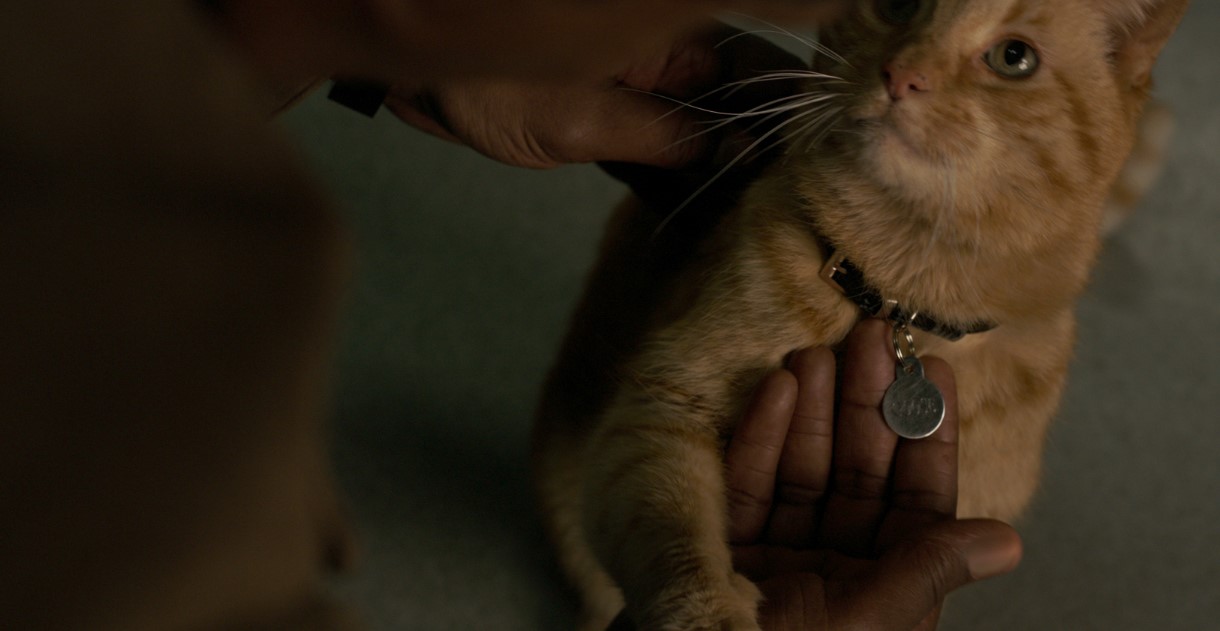 The issue of EW also sees Larson talk her friendship with co-star Samuel L. Jackson, "Marvel was like, 'Is there anybody that you'd wanna do [the movie] with?'" And I was like, 'Please. I need to be with my pal. Don't let me do it alone!'"
Larson also talks whether Jackson, a Marvel alum, gave her any advice, "…At the end of dinner, he had said nothing about it, and I was like, "Well, aren't you gonna tell me some piece of advice?" He's like, "No. Are you gonna give me advice?" I'm like, "No." He was like, "You're fine. Enjoy it."
Brie Larson also comments on the film's theme of female friendship, "To show that, that's incredibly powerful and gripping, and you could go to the ends of the Earth and fight till the end for your best friend … To me, that's a part of what the meditation of this movie is: It's female strength…"
Captain Marvel opens March 8 with advanced screenings taking place Mar. 7.