The Captain Marvel box office numbers are now in, and with its Saturday box office bringing in an estimated $53,037,000, the flick is now over $100 million at the U.S. box office.
It is also estimated today, Sunday, will bring in $38,581,000, which would give Captain Marvel a $153 million opening — more than Disney's estimate of $125 million and almost double that of the low $80 million estimates, but not as high as the $180 million projections and comes in lower than Deadline's estimate.
Adding in another $302 million from foreign sources gives the film a current worldwide box office of $455 million. Captain Marvel is the third MCU best opening in China with $89.3 million, trailing Infinity War and Captain America: Civil War, and the fourth best opening, also trailing Venom. Additional international numbers include: South Korea ($24.1m), UK ($16.8m), Brazil ($13.4m), Mexico ($12.8m), Australia ($10.7m), Indonesia ($10.1m), Russia ($9.8m), France ($9.2m), Germany ($7.8m), India ($6.9m), Thailand ($6.6m), Taiwan ($6.4m), Philippines ($6.3m), Malaysia ($5.6m), Italy ($5.5m), and Hong Kong ($5.2m). The movie also has yet to open in Japan.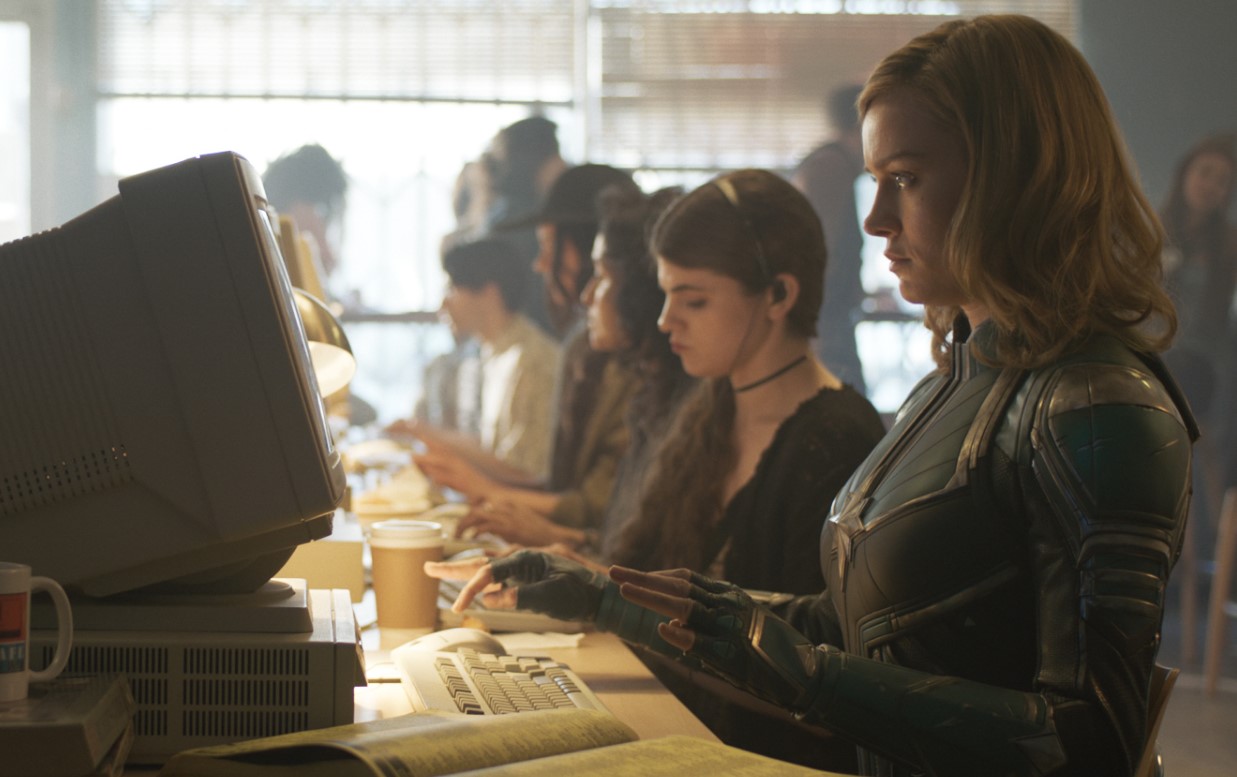 The Captain Marvel box office also gives it the seventh best MCU opening, the third-best March opening weekend, the sixth best worldwide opening, and fifth best foreign opening.
It is reported the crowd was split as 55% were male and 45% were female, which is comparable with Black Panther and Ant-Man and the Wasp, but nowhere near the 52% female crowd that showed up for Wonder Woman back in June 2017. Rotten Tomatoes is now at an 80% critics score, with 57% of the audience stating they liked it.
The film stars Brie Larson as the cosmic superhero Captain Marvel who battles the alien races known as the Kree and the Skrulls. A post-credit scene also ties into The Avengers: Endgame, and footage Disney exclusively revealed at an investor meeting features Captain Marvel meeting Thor and the other Avengers as they decide what to do about Thanos.
Captain Marvel box office:
Thursday / Friday: $61,382,000
Saturday: $53,037,000
Sunday: $38,581,000
U.S. total: $153 million
Foreign: $302 million
Worldwide: $455 million