This week saw the release of first look images at Captain Marvel, which included the reveal of Ben Mendelsohn as Talos, the leader of the Skrulls.
In the comics, the Skrulls are an alien race of reptilian shapeshifters, with it also revealed that Ben Mendelsohn is going undercover as a human working within S.H.I.E.L.D. as Nick Fury's boss secretly helping to spearhead the Skrull invasion of Earth.
Captain Marvel gets involved when the intergalactic war between the Skrulls and the Kree gets Earth caught in the middle.
"These Marvel flicks, they keep getting better and better," Ben Mendelsohn told EW.com. "So I figure we're at the craps table, we're still rollin' the dice, we got a good chance."
The article further reveals that while Ben Mendelsohn is pretending to be a human SHIELD agent that he will use an American accent, but when he is seen on screen as a Skrull, the uses his native Australian accent.
"It's a got a certain flow to it that this guy [gestures to human costume] doesn't have," Mendelsohn said. "Because this guy doesn't sound like this. This guy is [adopts American accent] a lot more like, straight up, ready to do the work, very military industrial complex certain 1990-whatever. A lot more buttoned up. Skrullin' is a bit more laid back, a bit tougher. A little bit nastier? Maybe? Maybe. You got sharper nails, stuff like that."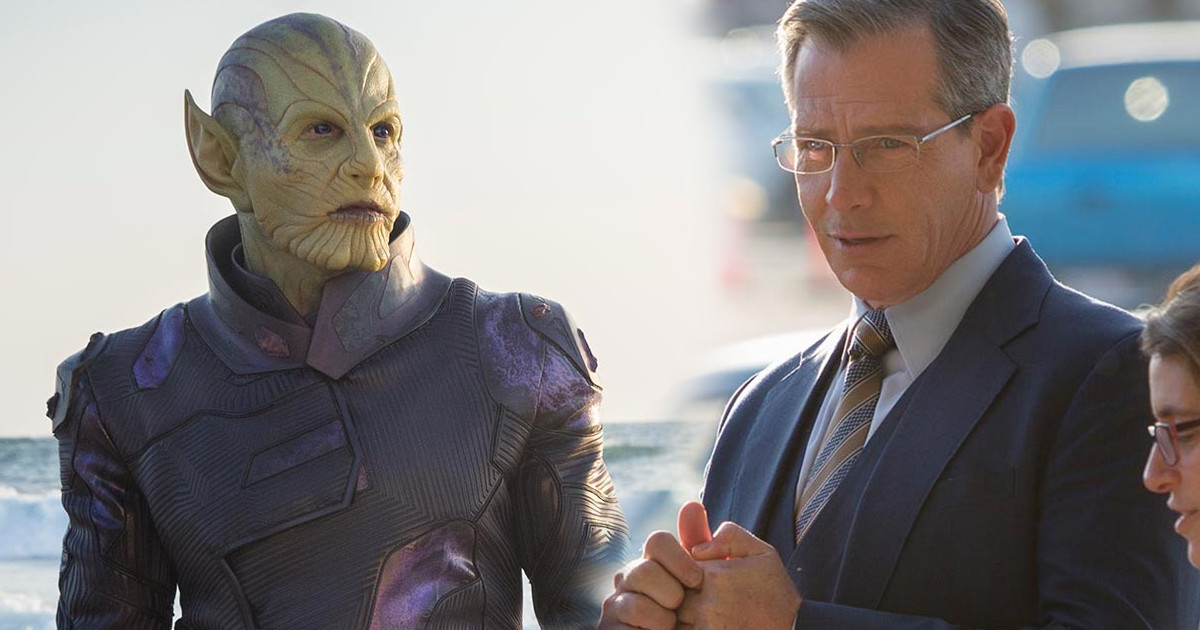 Ben Mendelsohn has some fun with the interview by taking the side of the Skrulls.
"Look…. [long sigh] We gotta deal with the Kree. The Kree are punks," Ben Mendelsohn said. "And the Skrulls, I mean, we're just misunderstood. At the end of the day, the Skrull is really misunderstood. Look, I don't want to curse in print or anywhere else, but if I could, I would about the Kree. Yeah. I would."
Obviously the movie will feature Captain Marvel taking on the Skrulls, as it is revealed the film starts off with the half-human half-Kree Carol Danvers already a part of a Kree military unit known as Starforce.
"You've gotta be a bit more careful of Carol than the Kree," Mendelsohn said. "But I think as far as we're concerned in the Skrull world, she's kind of like a major obstacle. I still think we can take her. If we had to — if we had to, had to, had to — we could take Carol. It's very touching [story], actually. I mean, you want her to win. Now, unfortunately, not every fairytale turns out that well. Sometimes you meet a Skrull. But Carol's resourceful. She's going to have a few films to get over this and maybe come back from this. We'll see [laughs]."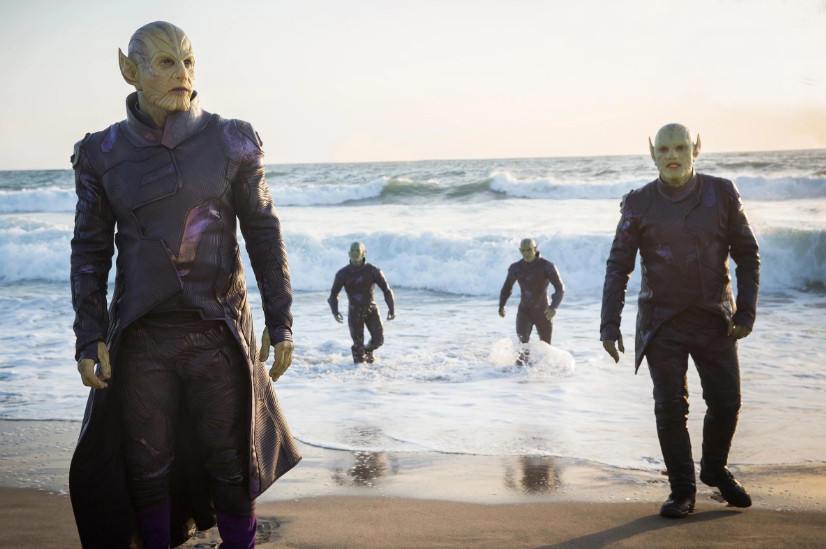 Captain Marvel
Captain Marvel has a March 8, 2019 release directed by the writing/directing team of Anna Boden and Ryan Fleck and stars Academy Award winner Brie Larson, Samuel L. Jackson, Ben Mendelsohn, Djimon Hounsou, Lee Pace, Lashana Lynch, Gemma Chan, Algenis Perez Soto, Rune Temte, McKenna Grace, with Clark Gregg, and Jude Law.
Captain Marvel follows Carol Danvers as she becomes one of the universe's most powerful heroes when Earth is caught in the middle of a galactic war between two alien races. Set in the 1990s, the film is an all-new adventure from a previously unseen period in the history of the Marvel Cinematic Universe.