Since Rian Johnson already ruined Star Wars, why not add Captain Marvel star Brie Larson, right?
Brie Larson recently took to her Instagram account and posted a pic of herself as a Jedi offering, "The category is: JEDI REALNESS."
No idea what that means, but her co-star Samuel L. Jackson agrees as he stated in the comments, "The Force Is Strong With This One!!! Midi-chlorians off the charts!!"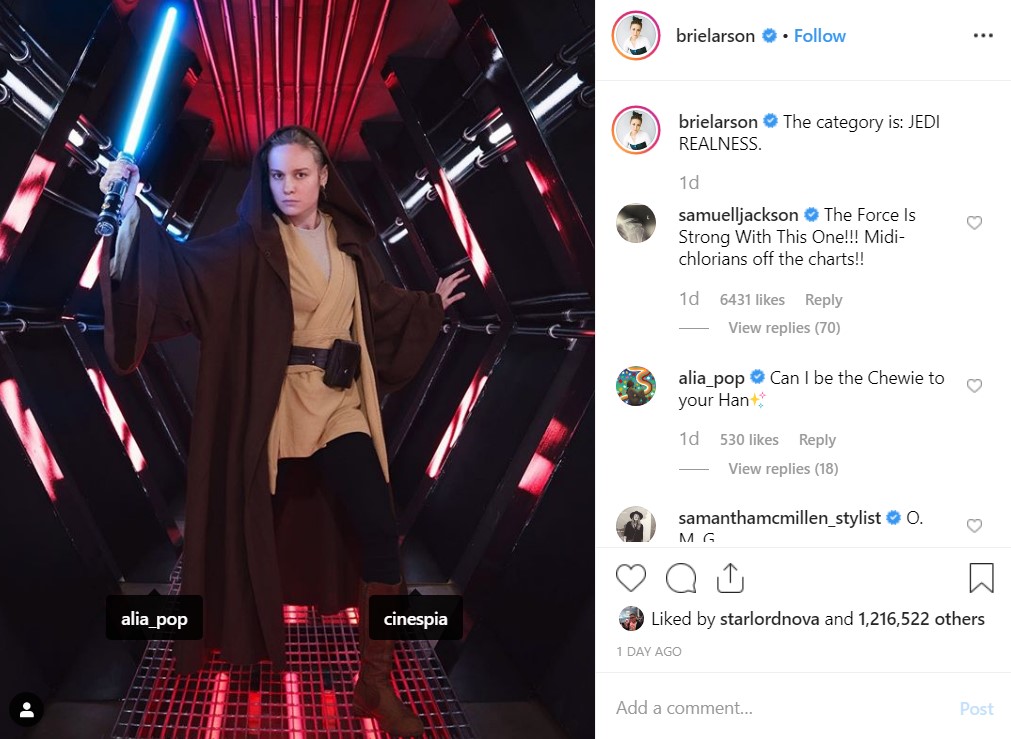 Brie Larson wants to be in Star Wars
Back when she was promoting the release of Captain Marvel, Brie Larson also said she wanted to join Disney Star Wars.
"It's so cool. I wish I was a Jedi," Larson said back in February.
Disney is currently developing a new Star Wars movie for a 2022 release from Game of Thrones creators David Benioff and D.B. Weiss, but it's still too early for casting. It has been rumored that Rian Johnson actually might be involved in the flick in some capacity, perhaps as an advisor or helping out with the script, but that is yet to be confirmed.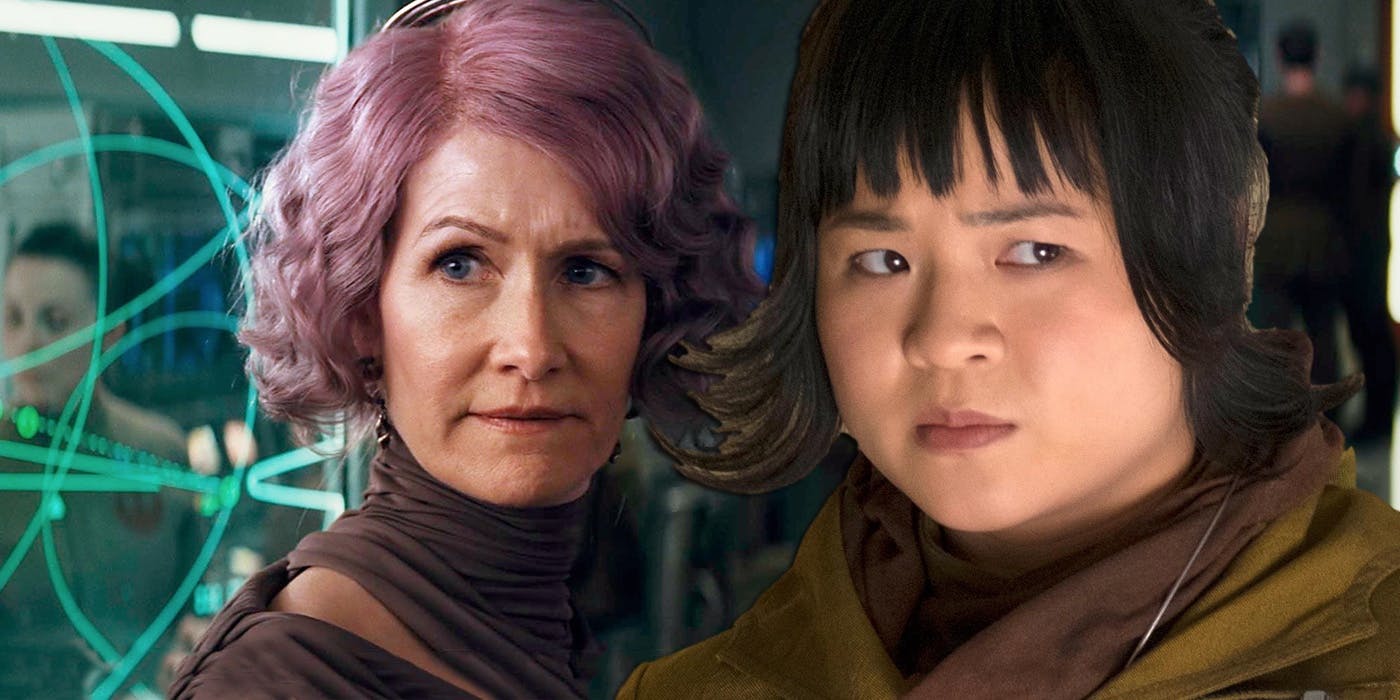 Brie Larson a good fit for Disney Star Wars
Brie Larson would definitely have been a good fit for Rian Johnson's Star Wars: The Last Jedi, which butchered the franchise and sent the fans packing, similar to what Disney and Kevin Feige have done with Captain Marvel and continue to do with their new MCU. Rian Johnson has also been said to be developing a new Star Wars trilogy, again a good fit for Brie Larson (maybe she can play the Empress?), but there is talk that the trilogy has been canceled due to the poor performance and reception to The Last Jedi. If the Rian Johnson trilogy does ever see the light of day, it looks as if it wouldn't get released until at least ten years after the release of The Last Jedi.
A lot of fans have all but given up on Disney Star Wars, so they might as well throw Brie Larson into the mix. They can pair her with Rose Tico and Vice Admiral Holdo. Now that would be epic.