Brie Larson has shown off a selfie, and a new piece of promo art has surfaced for The Marvels showing off the characters starring in the movie.
The selfie features Brie Larson, director Nia DaCosta, Teyonah Parris, and Iman Vellani.
The art posted to Instagram shows all three as Brie Larson returns to play Carol Danvers, Teyonah Parris plays Monica Rambeau from WandaVision sporting her new black and white Photon or Spectrum costume, and Iman Vellani plays Kamala Khan who returns from the Disney Plus Ms. Marvel series.
"WARNING: beautiful humans," Larson said about the selfie on Twitter.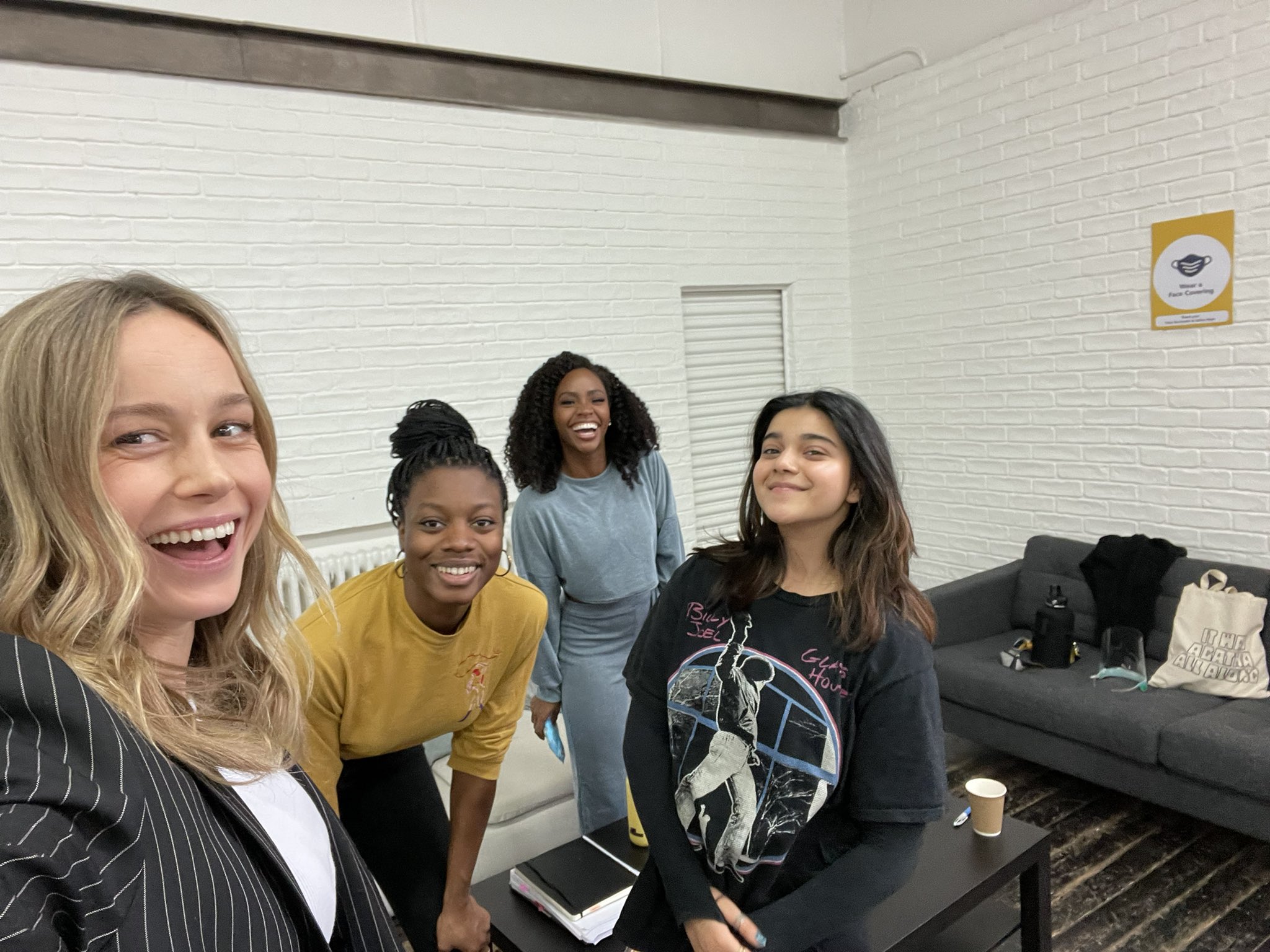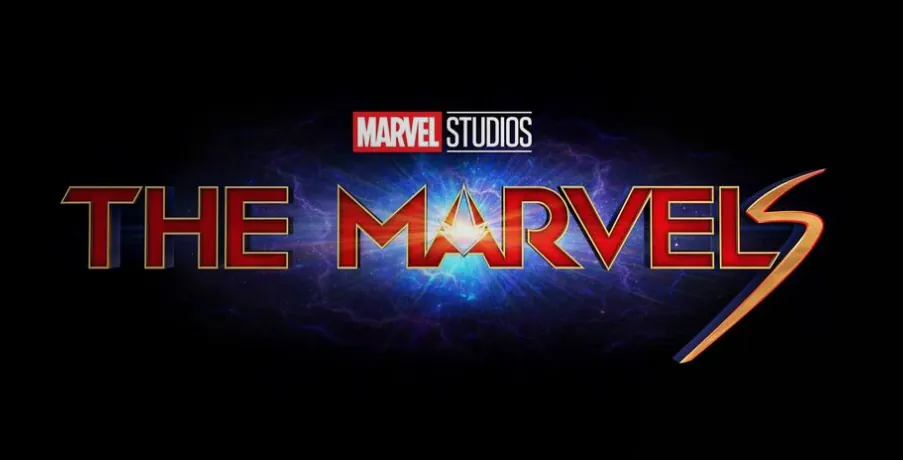 What did The Marvels trailer show off?
Back in September, The Marvels trailer was released at the Disney D23 Expo set to the music of The Beastie Boys' song "Intergalactic Planetary" where the characters swapped spaces.
The footage includes Monica Rambeau in space with Nick Fury's Samuel L. Jackson where a portal opens and Monica switches places with Iman Vellani's Kamala Khan, where Kamala then smiles and waves at Fury.
A series of swaps is then shown where all three have their light powers entangled and in the footage, Brie Larson's Carol Danvers ends up in Kamla Khan's room from the Ms. Marvel post-credit scene.
Monica is also shown crashing on a moon with Kree Warriors.
The trailer reveals that the three realize that they're bound together and that their powers can work together to create a team, with the creation of a team really making Kamala Khan happy.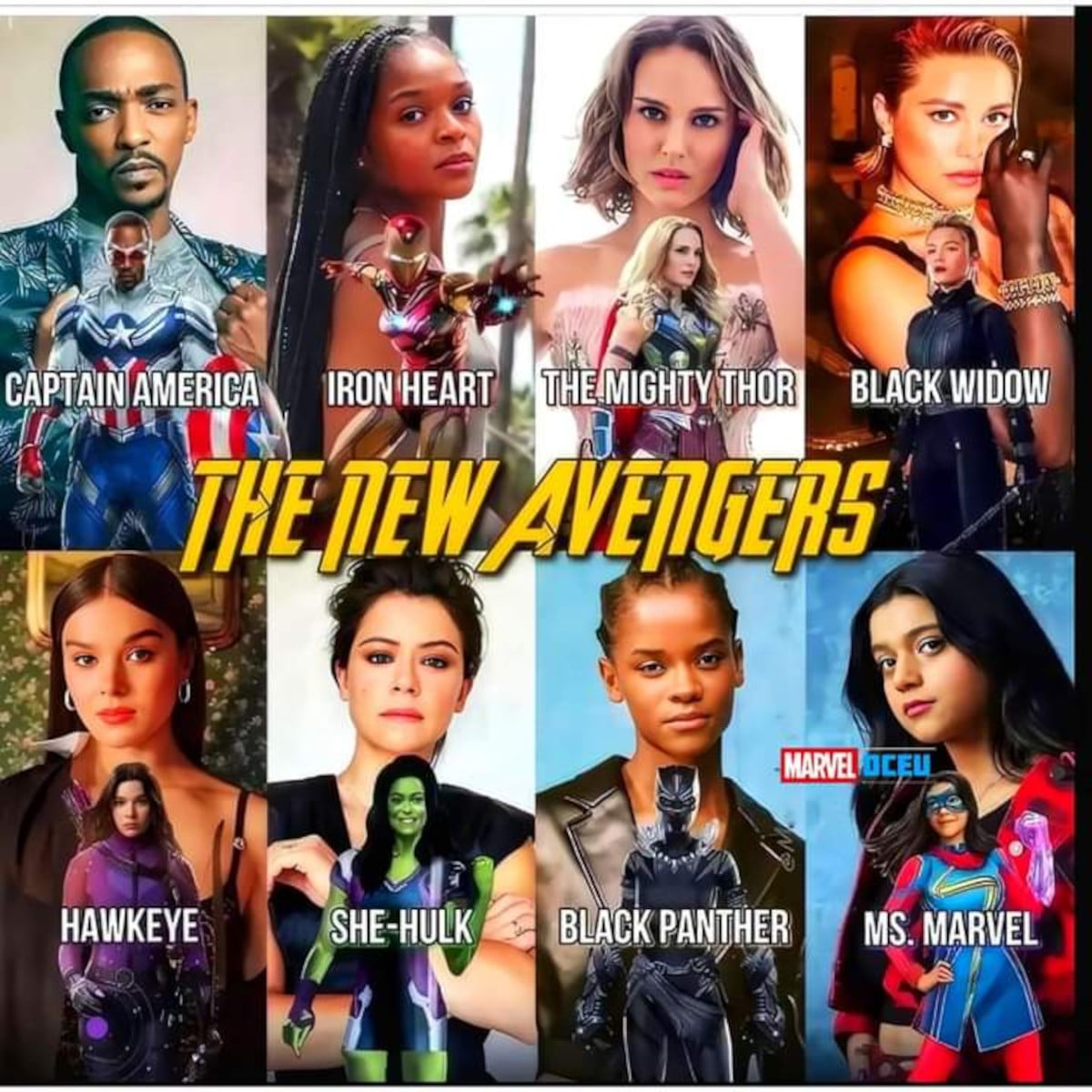 Brie Larson rumored to lead the new Avengers
A recent rumor also offers that Kevin Feige is picking Brie Larson to lead the new team of the Avengers.
There aren't any additional details, but the new team of Avengers could be made up of the Anthony Mackie Captain America, She-Hulk, Ms. Marvel, Shuri as Black Panther, maybe Florence Pugh as Black Widow, Ironheart, Hailee Steinfeld as Hawkeye and even Natalie Portman as the Mighty Thor.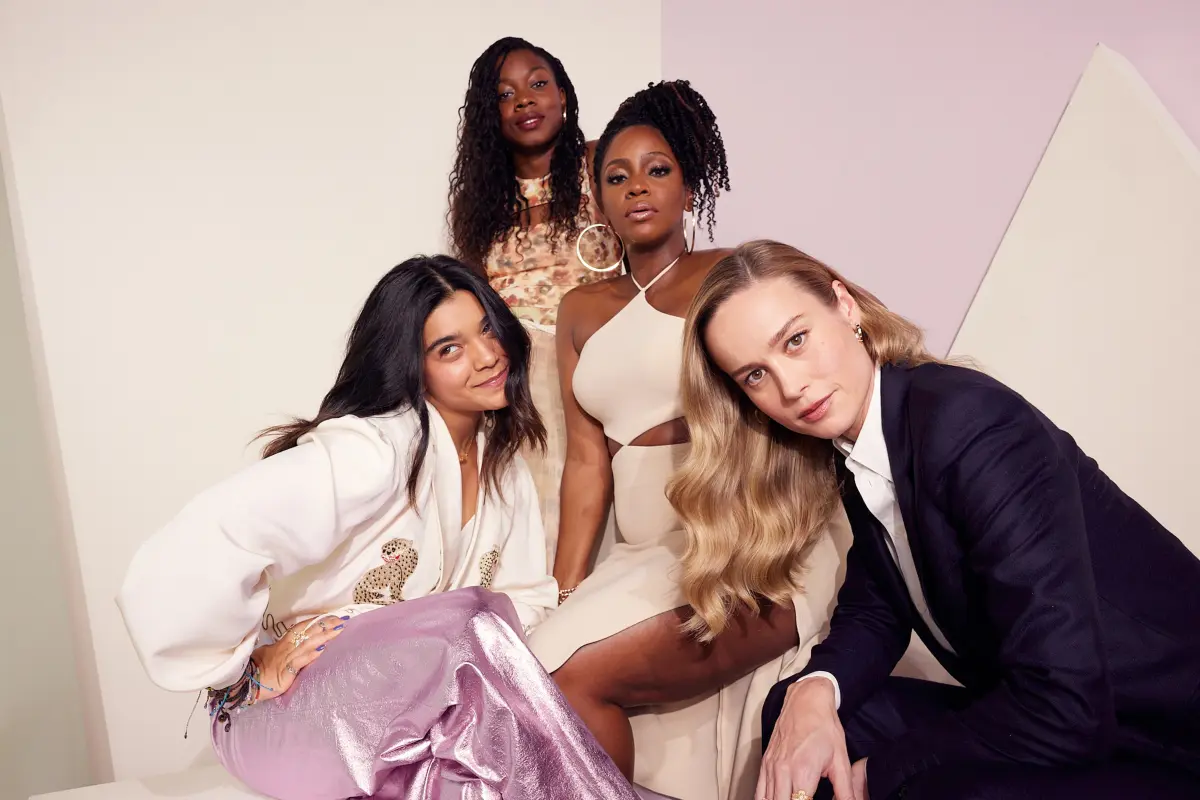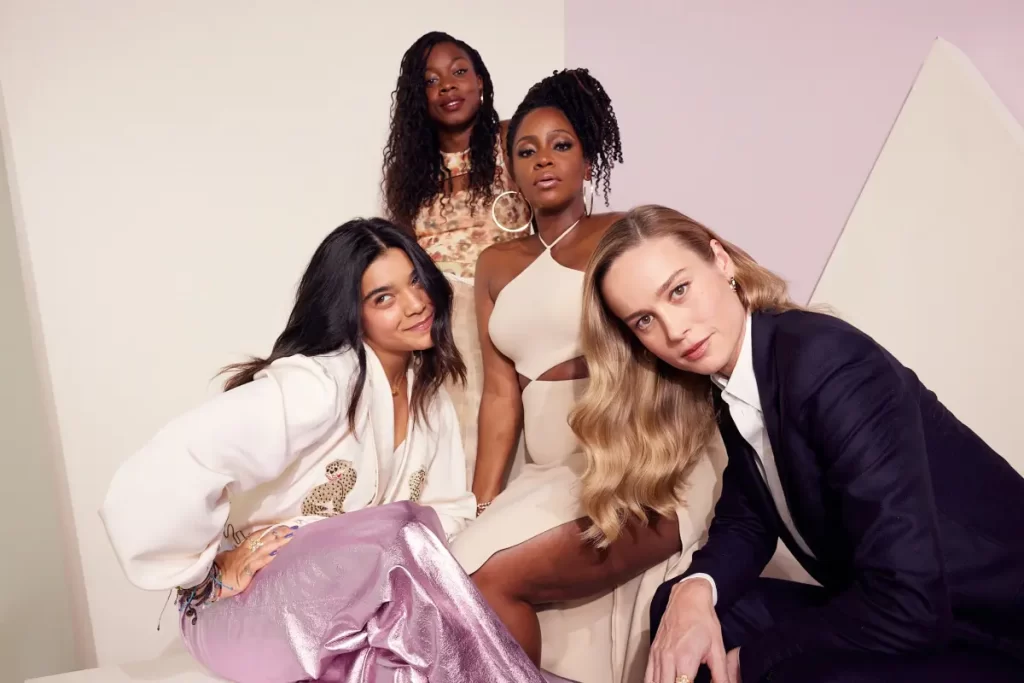 Kevin Feige has big plans for Brie Larson
Previously, while promoting the release of the first Captain Marvel movie, Feige said he has big plans for Brie Larson and Carol Danvers.
"Captain Marvel is a character in our comics and in a mythology whose got one foot on Earth, one foot in the cosmic arena," Feige said. "And now that we have made a number of movies that take place on Earth, and now a number of the cosmic adventures with Avengers, and with Guardians of the Galaxy and with Thor, we thought it was the right time to finally introduce Captain Marvel to the world."
Feige added, "She's one of the most popular characters in our comics, she's one of the most powerful characters in the comics and will be the most powerful character in the Marvel Cinematic Universe."
He continued, "This is just not about somebody who is incredibly powerful and can fly around and shoot photon blasts out of her arms, it's somebody who is very human, who is very vulnerable and who has multiple dimensions. And when we found out that Brie Larson might be interested in joining this world, she came in, we had a number of meetings, we pitched her this idea, she was a huge fan of the character and the comic."
Feige added, "And one of the highlights at my career at Marvel was introducing her at Comic-Con and having her coming out on stage and stand there with literally almost everything else from our universe, and there she was at the forefront, and it was a great foreshadowing of not just for how audiences are going to embrace Brie as this character, but also for how Captain Marvel is about to take the lead and be at the forefront of the entire Cinematic Universe."
The Marvel's gets released next Summer, July 28, 2023, directed by Nia DaCosta.