What should come as no surprise but it is said Disney and LucasFilm are developing a Boba Fett series and that pre-production on The Mandalorian Season 3 is underway with filming possibly to start soon.
The info comes from Deadline, who basically gets all their info directly spoonfed from the studios, so it's likely we can bank on a Boba Fett series and The Mandalorian Season 3 happening.
It's also no coincidence that Boba Fett was teased in The Mandalorian Season 2 premiere.
Deadline doesn't have all their facts straight, though, as they offer they are hearing The Mandalorian Season 3 could start filming as early as next week or next Spring, and/or Boba Fett could be filming soon.
They note the confusion stems from a Boba Fett series that they hear is in development, which could mean Boba Fett could start filming next week, with The Mandalorian Season 3 following after a monthlong break.
The Mandalorian Season 3 isn't greenlit officially as of yet, but creator Jon Favreau has stated he hoped to start filming by the end of 2020.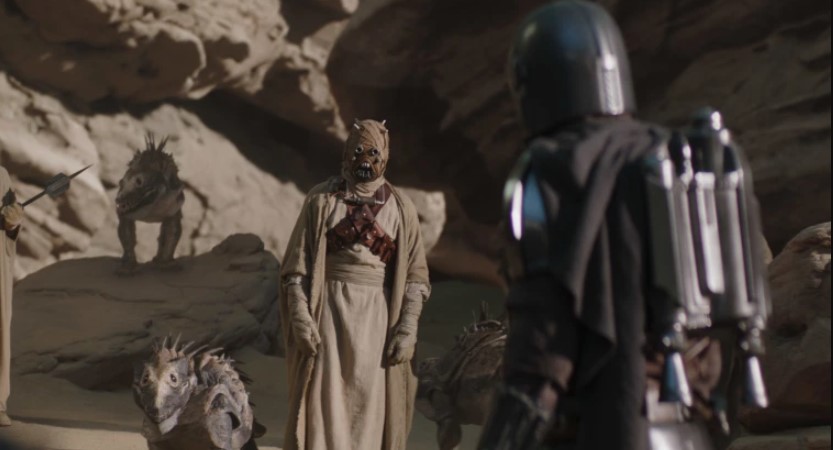 The Mandalorian spinoffs underway
It's also reported numerous spinoffs are in the works but Deadline says the rumor about a Gina Carano Cara Dune series doesn't appear to be real at this time, which was also said to feature the Star Wars character Bo-Katan Kryze, played by Katee Sackhoff who has been rumored to appear The Mandalorian's second season.
Sophie Thatcher, known for When the Street Lights Go On and Chicago Med, is also rumored to be joining The Mandalorian franchise but it's not exactly known if Thatcher will be joining The Mandalorian Season 3, a spinoff series, or both.
Leslye Headland is also developing and will showrun a Star Wars series for Disney Plus, but it is said to not involve any of the above, as it is "believed to be a female-driven action thriller with martial arts elements and set in an alternate timeline from the usual Star Wars universe."