Looks like Sony took my advice as it is learned the Vin Diesel Bloodshot movie will get released next week through video-on-demand.
The flick was released just 12 days ago but didn't do all that well at the box office, actually, it tanked rather big time as it only brought in around $9 million.
Currently, with all the theaters closed, Bloodshot has a worldwide box office gross of less than $25 million, so Sony has decided to release Bloodshot on March 24 where it will be available for digital purchase.
"Sony Pictures is firmly committed to theatrical exhibition and we support windowing," Sony Pictures chairman Tom Rothman said in a statement. "This is a unique and exceedingly rare circumstance where theaters have been required to close nationwide for the greater good and Bloodshot is abruptly unavailable in any medium. Audiences will now have the chance to own Bloodshot right away and see it at home, where we are all spending more time. We are confident that — like other businesses hit hard by the virus — movie theaters will bounce back strongly, and we will be there to support them."
Universal Pictures has also decided to release The Invisible Man and The Hunt digitally as of Friday, and Trolls World Tour will be available April 10.
The coronavirus has massively impacted the entertainment industry as everything is currently delayed or has stopped filming.
Bloodshot star Vin Diesel whose Fast and Furious 9 release date has been delayed by a year posted on Instagram: "We are all in it together. Prayers…"
Vin Diesel reacts to coronavirus: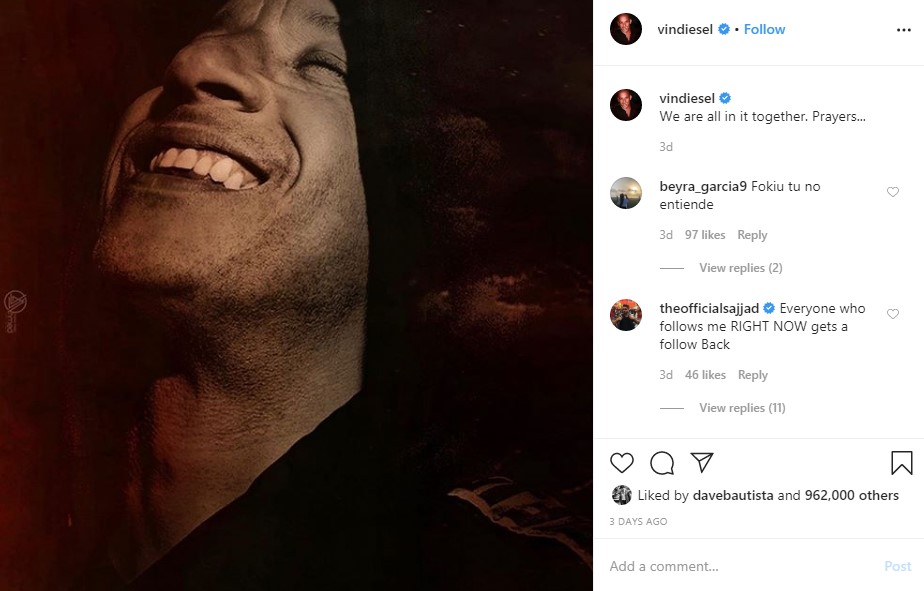 (via THR)