Not only has Black Panther been outselling Captain America: Civil War to become the best-selling MCU movie, but now Black Panther has taken down Batman vs. Superman.
Fandango let it be known that Black Panther is on its way to breaking another advance sales ticket record as Black Panther will become Fandango's top selling superhero movie of all-time, beating out WB's Batman vs. Superman, which made a whopping $166 million for its opening.
It's now projected that Black Panther will have a weekend box office opening of between $120 million to as high as possibly $150 million.
Black Panther is also currently Fandango's #1 daily ticket seller, and reviews for the movie have been raving about the flick.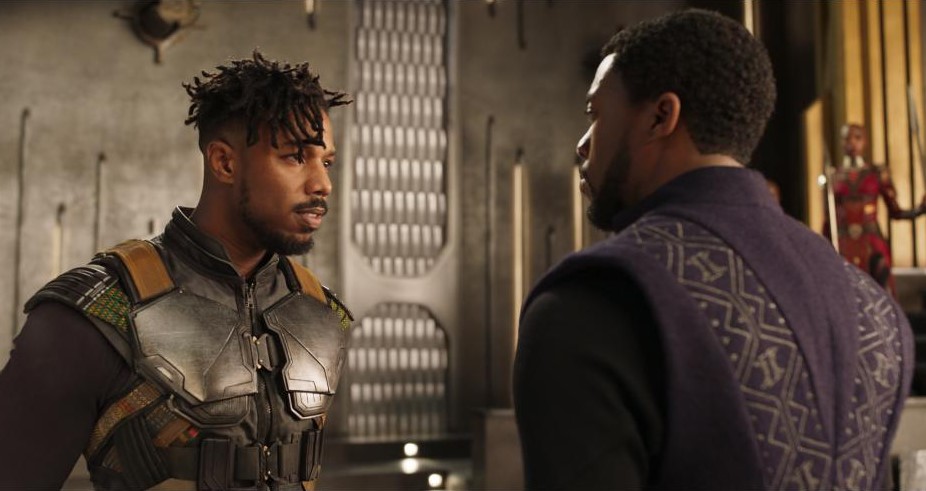 Fandango also previously revealed that Black Panther was the #2 most anticipated movie of 2018 behind Marvel's own The Avengers: Infinity War and that star Chadwick Boseman is the most anticipated comic book character in a standalone movie, with Danai Gurira and Winston Duke considered as rising stars, and Michael B. Jordan's Erik Killmonger as one of the most anticipated villains.
Fandango is also offering an exclusive Black Panther poster and themed gift card with various purchases.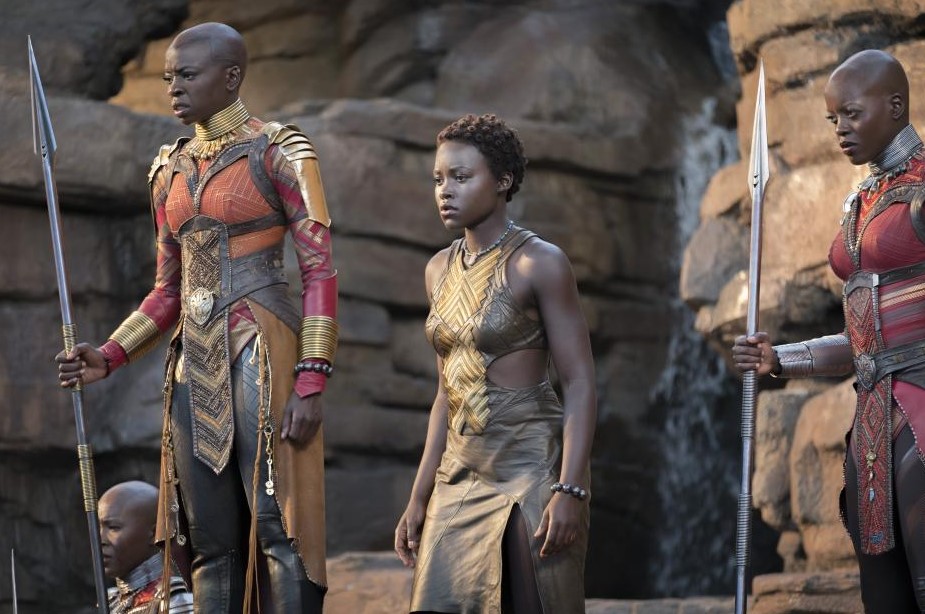 Black Panther has a February 16, 2018 release starring Chadwick Boseman ("Captain America: Civil War," "Get on Up"), Michael B. Jordan ("Creed," "Fruitvale Station"), Academy Award winner LupitaNyong'o ("Star Wars: The Force Awakens," "12 Years a Slave"), Danai Gurira ("The Walking Dead," upcoming "All Eyez on Me"), Martin Freeman ("Hobbit" trilogy, "Sherlock"), Daniel Kaluuya (upcoming "Get Out," "Sicario"), with Academy Award® nominee Angela Bassett ("American Horror Story," "London Has Fallen"), with Academy Award® winner Forest Whitaker ("Rogue One: A Star Wars Story," Lee Daniels' "The Butler"), and Andy Serkis ("Avengers: Age of Ultron," "Star Wars: The Force Awakens"). Additional cast members include Letitia Wright ("Urban Hymn," "Glasgow Girls"), Winston Duke ("Person of Interest, "Modern Family"), Florence Kasumba ("Captain America: Civil War," "Emerald City"), Sterling K. Brown ("Whiskey Tango Foxtrot," "The People v. O.J. Simpson: American Crime Story") and John Kani ("Captain America: Civil War," "Coriolanus").
Marvel Studios' Black Panther follows T'Challa who, after the death of his father, the King of Wakanda, returns home to the isolated, technologically advanced African nation to succeed to the throne and take his rightful place as king. But when a powerful old enemy reappears, T'Challa's mettle as king—and Black Panther—is tested when he is drawn into a formidable conflict that puts the fate of Wakanda and the entire world at risk. Faced with treachery and danger, the young king must rally his allies and release the full power of Black Panther to defeat his foes and secure the safety of his people and their way of life.