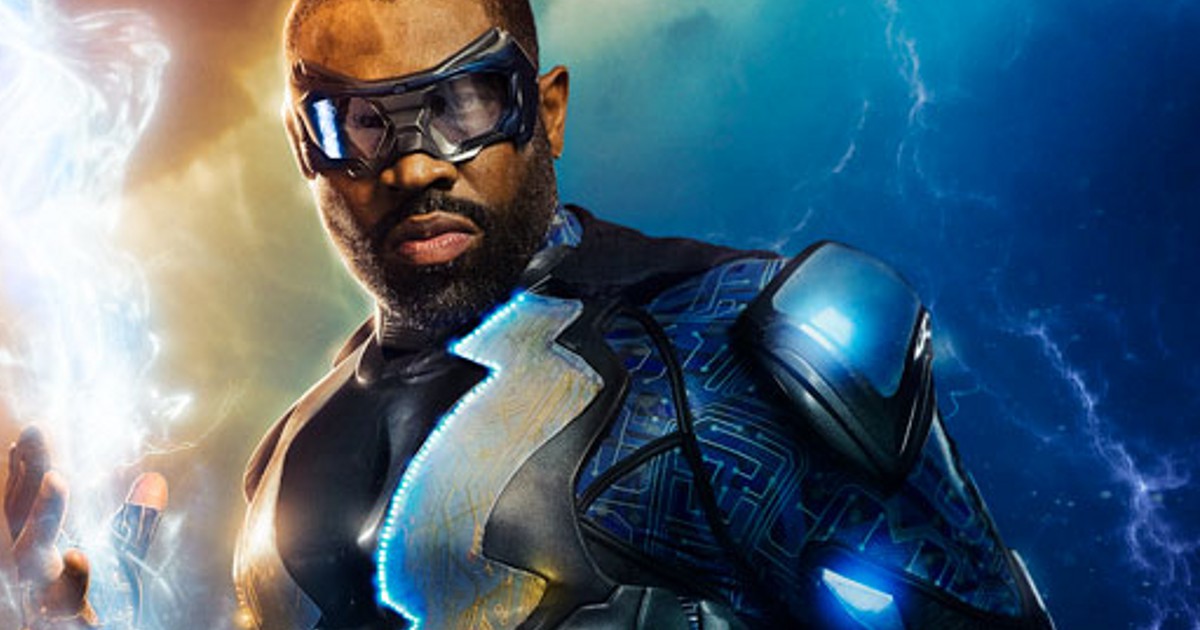 Check out a first look at the Black Lighting TV series costume.
Cress Williams is playing Black Lightning, and the series has officially begun filming in Atlanta.
Black Lightning is coming to The CW from executive producers Greg Berlanti, Salim Akil, Mara Brock and Sarah Schechter, from Berlanti Productions and Akil Productions in association with Warner Bros. Television. Salim Akil is directing and wrote the Black Lightning pilot.
"I knew way too much about the world as a young boy growing up in Richmond, California," Akil said. "I was no stranger to violence, death, hopelessness or the feeling that no one cared about what was happening in my life… Comics were a great way for me to escape. I was about 13 when Black Lightning was created, and finally there was a Black Super Hero that gave a damn about our neighborhood and our lives."
The Black Lightning costume was designed by Laura Jean Shannon (The Jungle Book, Iron Man).
Black Lightning centers on Jefferson Pierce. He made his choice: He hung up the suit and his secret identity years ago, but with a daughter hellbent on justice and a star student being recruited by a local gang, he'll be pulled back into the fight as the wanted vigilante and DC legend Black Lightning.