We get some insights as to the Black Adam streaming numbers on the HBO Max streaming service as numbers come from Samba TV.
According to the television technology company that offers real-time insights and audience analytics, Black Adam was watched by 1.2 million people in its first three days of release on HBO Max.
The site also adds that Gen Z households (around the ages 11 to 26 years old) over-indexed by 6% for the new DC Extended Universe flick, so the younger audience is obviously a big fan of Dwayne Johnson.
Previously it was also reported that Black Adam has been overperforming on the VOD and streaming markets as the flick topped the iTunes charts for a while and it was also the most pirated movie following its release.
Update: Dwayne Johnson announces he is done with the Black Adam role.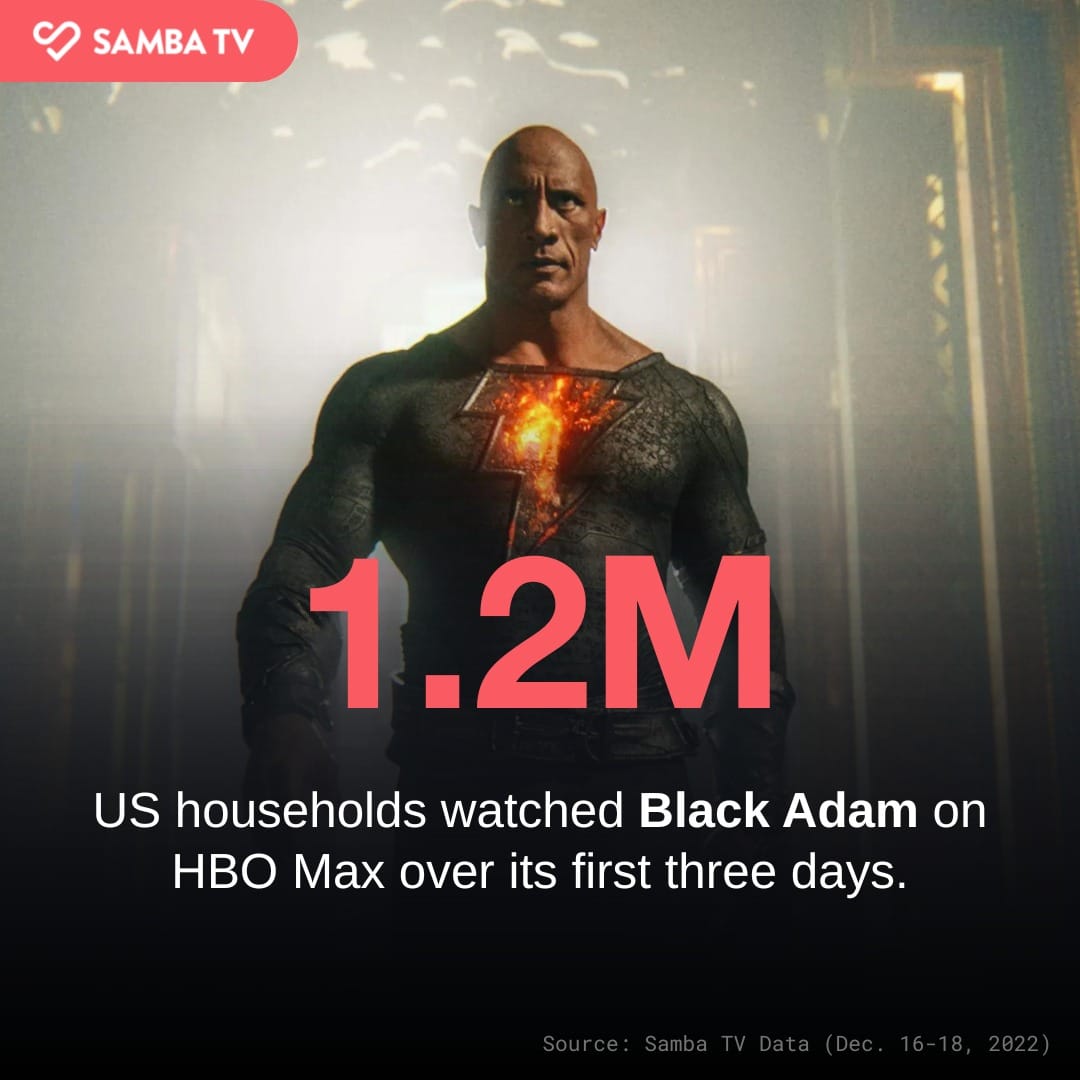 Is that 1.2 million number for Black Adam good?
Now is that 1.2 million number any good? It's tough to say because, for some reason, Samba TV is only providing three-day numbers while it used to provide five-day numbers or even weekly numbers.
The site hasn't been reporting on as many shows as it used to, and as of late it seems to be reporting on shorter timeframes, which I think, makes things look better, as I believe Samba TV has been getting heat by the studios for reporting the numbers, which for some of them are really low and make things look bad (Amazon's Rings of Power, the Disney Plus shows, etc.).
However, if we take the daily average, that would give Black Adam a 5-day viewership of 2 million viewers or a weekly viewership of 2.8 million, but I think what normally happens is that there is a drop off from Day 1 to Day 5 or Day 7; so you might be able to argue that Samba TV only released the 3-day numbers because there was a large drop off following Day 3. Again, we don't know.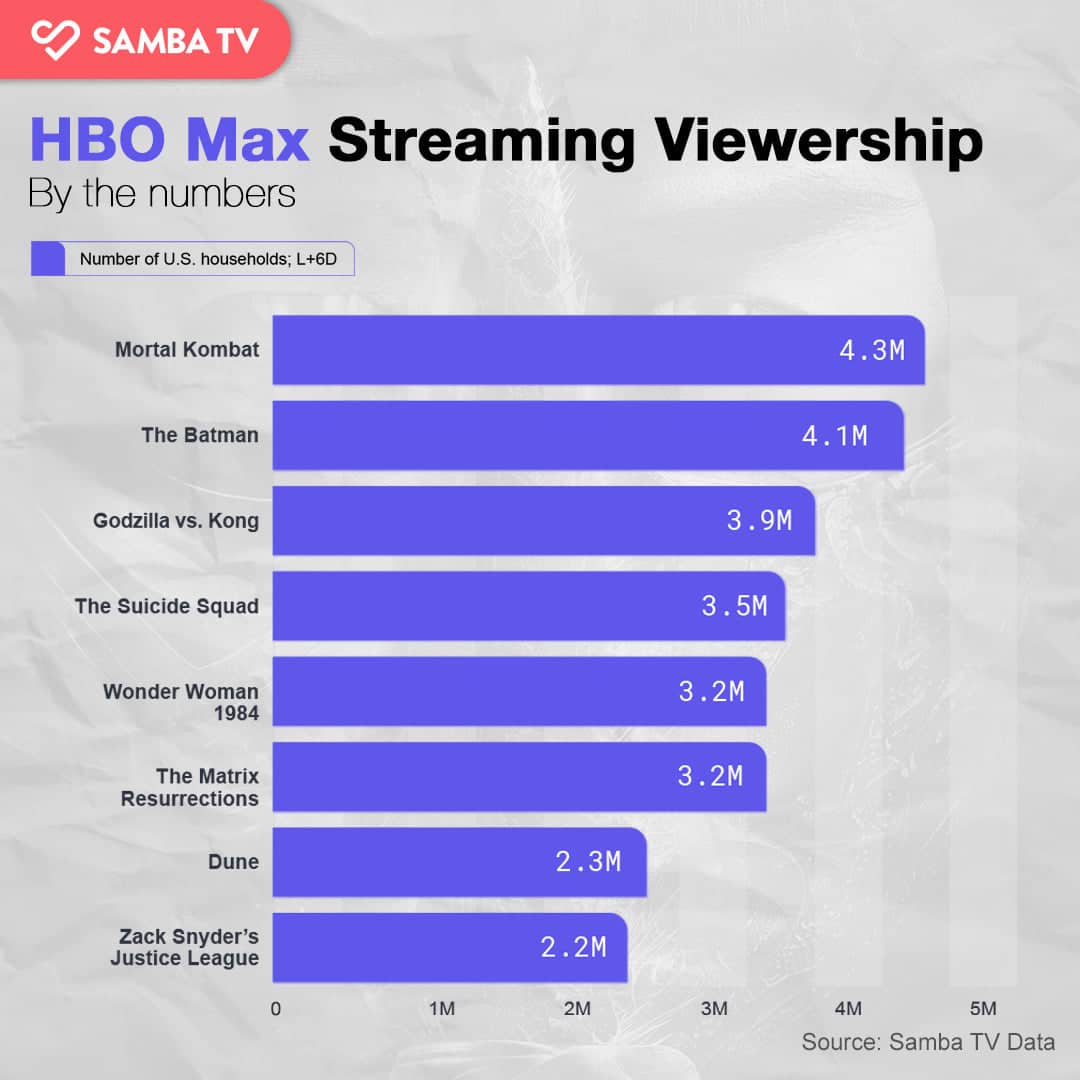 How does Black Adam compare to the other DC movies?
Samba TV previously reported the Zack Snyder Justice League cut was watched by 1.8 million households during its four-day opening weekend and 2.2 million households during its first week of opening, so that would be a daily average of 257k for the week.
Samba TV said Wonder Woman 1984 was watched by 2.2 million households in its opening weekend and 3 million households in its first seven days, so that would be a seven-day daily average of 429k.
James Gunn's The Suicide Squad was watched by 3.5 million households in its first week, so that is an average of 500k.
The Batman was watched by 4.1 million households in its first week, an average of 586k a day; so if Black Adam kept up with its daily average (400k), that doesn't seem to be a bad number by any means but again the numbers are likely lower due to drop off.
So if I had to guess, it appears as if Black Adam is actually the lowest viewership for a DC movie in its first week and weekend of release on HBO Max and it has that Henry Cavill Superman cameo to boot, so much like the box office, it could be looked at as a disappointment.
Samba TV DC movies: