The Black Adam box office is off to a good start as the Thursday previews have set a record for a Dwayne Johnson film.
Thursday saw the flick bring in a respectable $7.6 million which bests Johnson's previous high of $7.5 million from Fast and Furious 6 and for solo destroying films smashes Hobbs and Shaw's $5.8 million. 
Fans are also really liking what they are seeing as Black Adam is at an 90% Rotten Tomatoes Audience Score.
While the Rotten Tomatoes Critics Score isn't all that good (44%), the critics rarely give a Dwayne Johnson flick good reviews.
What matters is what the fans think and Dwayne Johnson delivers with Black Adam as it's a balls-to-the-wall comic book spectacle filled with tons of action and cool characters, much like how you would enjoy reading comics as a youth.
It was also cool to sit through that mid-credit scene with a large audience as the audience erupted with approval and clapping, with little kids shouting out the character's name.
Presently, Black Adam is estimated to bring in around $60 million for its opening weekend which is at the high end for a Dwayne Johnson movie.
As I said, I think word-of-mouth will be big, so as fans talk more and more about the flick on social media and with friends and family, the movie could have some decent legs.
Update: The Friday box office is estimated to be $25 million, which includes the Thursday preview numbers which would be another record for a solo Johnson movie.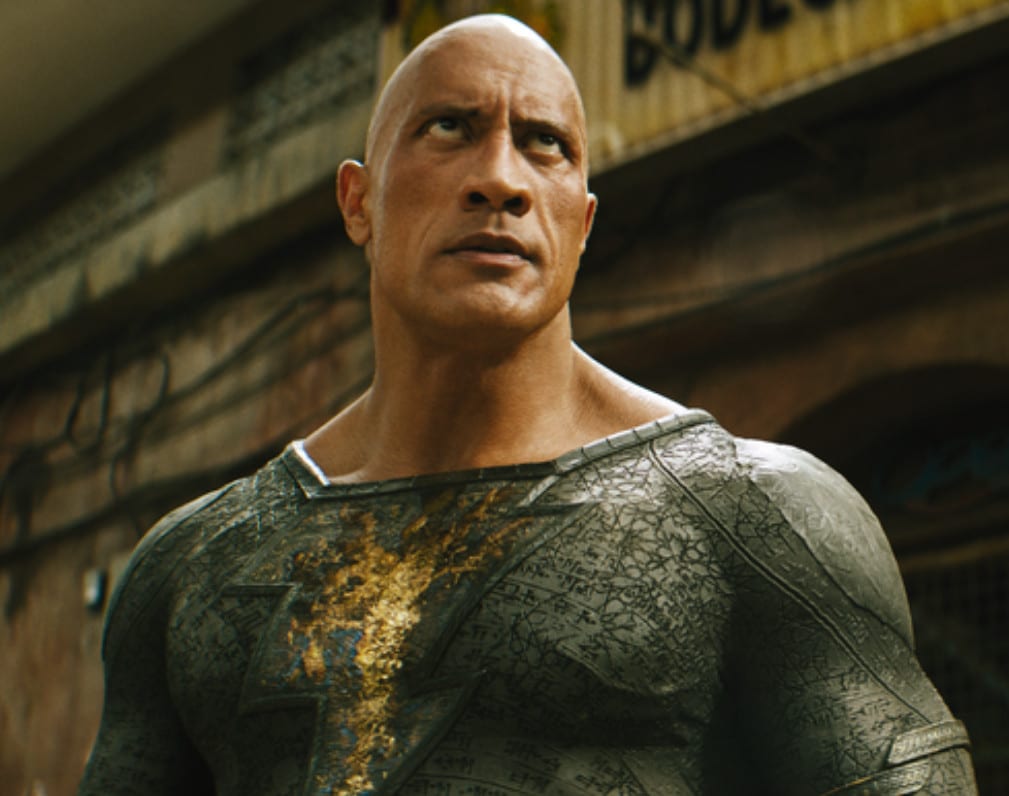 Black Adam sequel ready to go
There is actually already talk of a sequel as the producers make it sound as if the script is all ready to go and that they can start filming ASAP on Black Adam 2.
That's good news and shows how much faith they have in it.
"Don't worry," Producer Beau Flynn told CB.com about the sequel referencing it took 15 years to get Black Adam made. "This one will be fast."
"It's not going to take that long. I can promise you that," Producer Hiram Garcia said. "We always hope the first domino's the easy one. We'll get cooking on it fast, that's for sure."
Flynn added, "We will open up the magic wagon, we'll have the script ready, pretty fast."