Warner Bros. has released the trailer for the upcoming Batman: The Doom That Came to Gotham animated movie and announced the release date.
The film will be released digitally, on Blu-ray, and as a 4K Ultra HD Blu-ray Combo Pack on March 28, 2023.
Watch below.
The flick is based on the 2001 DC Comics comic book "Elseworlds" story by Hellboy creator Mike Mignola, Richard Pace, and Troy Nixey.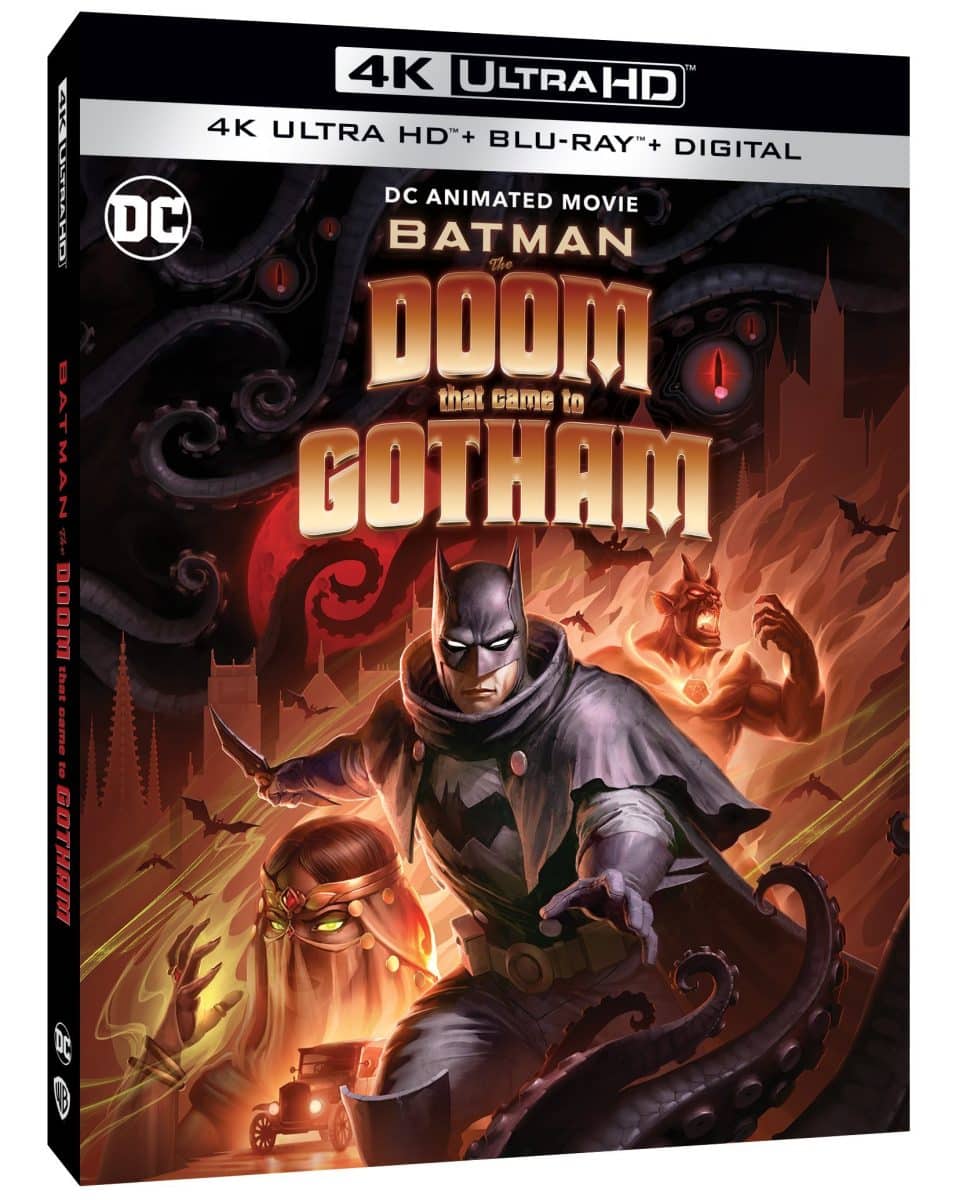 What is the Batman: The Doom That Came To Gotham comic book about?
An unholy union of a comic book icon and pure Lovecraftian horror is unleashed by writers MIKE MIGNOLA, acclaimed creator of Hellboy, RICHARD PACE (Robert E. Howard's Savage Sword) and artist TROY NIXEY (HARLEY QUINN) in this terrifying reimagining of the greatest heroes and villains in the Batman mythos.
It's Gotham City, 1928. Twenty years have passed since a madman slew the parents of young Bruce Wayne, heir to one of the city's oldest fortunes. Twenty years since he fled the carnage of Gotham.
But now Bruce Wayne has returned—and hell has followed. A terrible thing from beyond space and time has awakened. The Lurker on the Threshold has called its faithful servants—immortal sorcerers, reptile men, beings of eldritch cold and fungal horror—to feed our world into its gaping maw.
If the Batman hopes to end the horror, how terrible must Bruce Wayne become?
The official synopsis also offers:
Inspired by the comic book series by Mike Mignola, Richard Pace and Troy Nixey, BATMAN: THE DOOM THAT CAME TO GOTHAM is a 1920s-based tale that finds explorer Bruce Wayne accidentally unleashing an ancient evil, expediting his return to Gotham City after a two-decade hiatus. The logic/science-driven Batman must battle Lovecraftian supernatural forces threatening the sheer existence of Gotham, along the way being aided and confronted by reimagined versions of his well-known allies and enemies, including Green Arrow, Ra's al Ghul, Mr. Freeze, Killer Croc, Two-Face, James Gordon and Bruce's beloved wards. Prepare for a mystical, often terrifying Batman adventure unlike any other.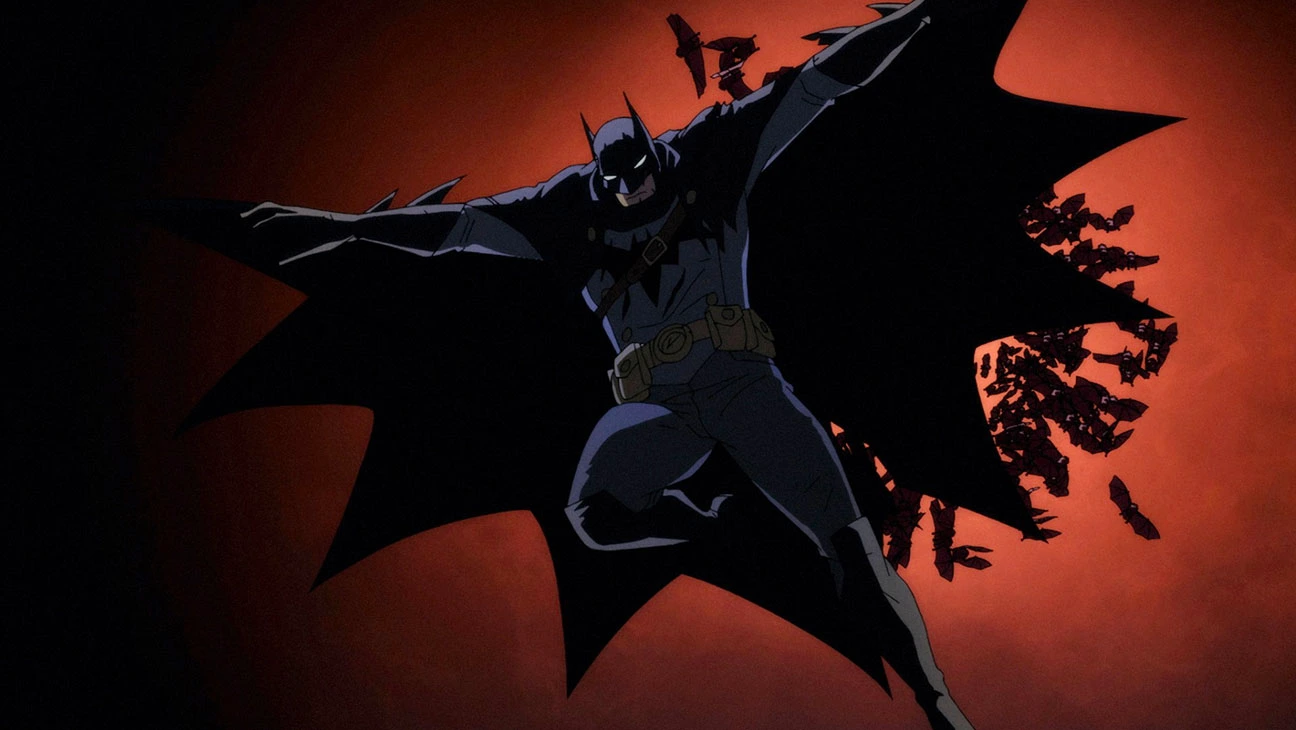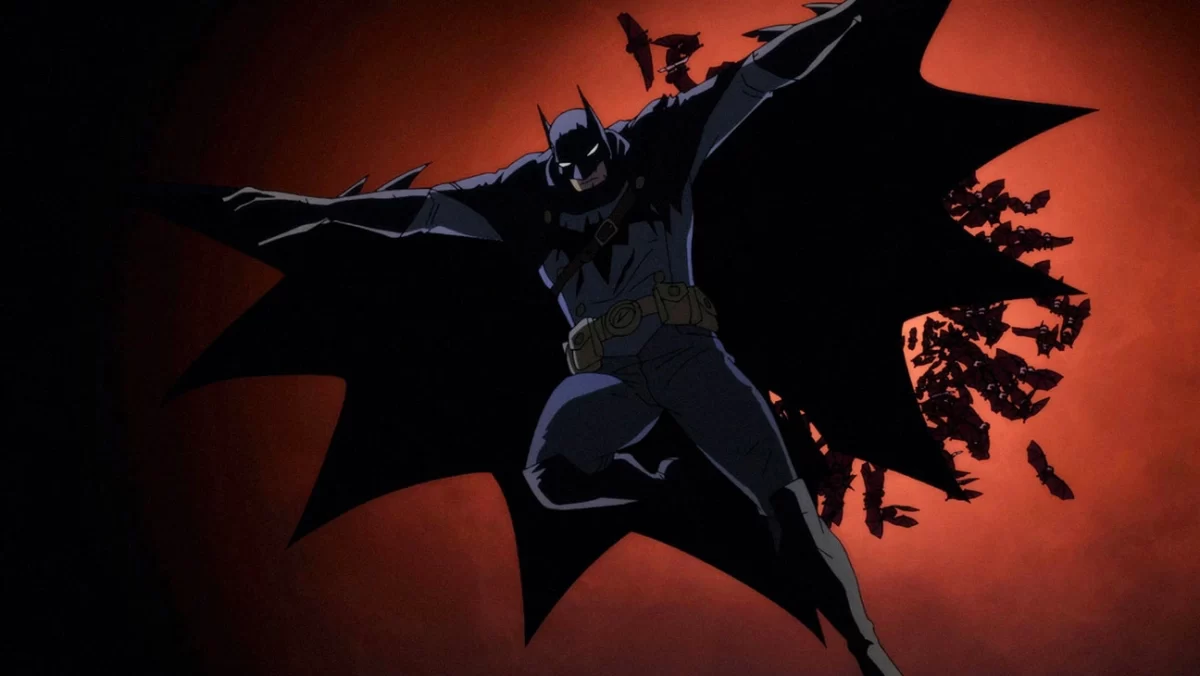 Who is the voice cast for Batman: The Doom That Came To Gotham?
The voice cast includes David Giuntoli, known for A Million Little Things, as the voice of Batman.
The additional voice cast includes Tati Gabrielle as Kai Li Cain, Christopher Gorham as Oliver Queen, John DiMaggio as James Gordon, Patrick Fabian as Harvey Dent, Brian George as Alfred, and Jason Marsden as Dick Grayson and the Young Bruce Wayne, with Karan Brar as Sanjay "Jay" Tawde, David Dastmalchian as Grendon, Navid Negahban as Ra's al Ghul, Emily O'Brien as Talia al Ghul and Martha Wayne, Tim Russ as Lucius Fox, Matthew Waterson as Jason Blood/Etrigan, Jeffrey Combs as Kirk Langstrom, William Salyers as Cobblepot, Gideon Adlon as Oracle, and Darin De Paul as Thomas Wayne.
Sam Liu (Batman: Soul of the Dragon, Superman: Red Son) is producing and co-directing, with Christopher Berkeley (Young Justice, Green Lantern: Emerald Knights) also co-directing, and the script is from Jase Ricci (Teen Titans Go! & DC Super Hero Girls: Mayhem in the Multiverse, DC Super Hero Girls). Jim Krieg & Kimberly S. Moreau are producing, with Sam Register and Michael Uslan executive producing.
Watch the Batman: The Doom That Came To Gotham trailer: