The Batman will probably feature Robert Pattinson and Zoe Kravitz teaming up and kicking some butt as their respective characters, DC's new Dark Knight and Catwoman.
While speaking with Variety, Zoe Kravitz lets it be known that she has been working with Robert Pattinson for the past few weeks and says they have been training and rehearsing together:
I've never worked with him before, but we've been together for the last few weeks, I had to camera test with him and now we've been training together and rehearsing together and he's just a delightful person and such a wonderful, thoughtful actor. I think he's perfect for the role and it's going to be such an adventure. I'm excited to have him as my partner in crime and to be there to support each other, because it's intense. It's going to be a long shoot and there's a lot of pressure, and I know he has my back and I have his.
Zoe Kravitz also revealed that she is excited for the role, and when Warner Bros. officially announced The Batman cast, received more phone calls and text messages from family members and friends than on her birthday and when she was recently married.
Kravitz also talks about dealing with the fans, but doesn't seem too worried:
It was a little scary, but also whenever I get nervous about something, I feel it pushes me to a better place anyway, so I welcome the nerves. If you start focusing too much on what people are going to think you're doing yourself a disservice, it's almost like you're putting your energy in the wrong place. Of course, I want to honor the fans and hope they like what I do with the role, but in order to do what I think I need to do with Catwoman I have to go internal and forget about the rest of the world.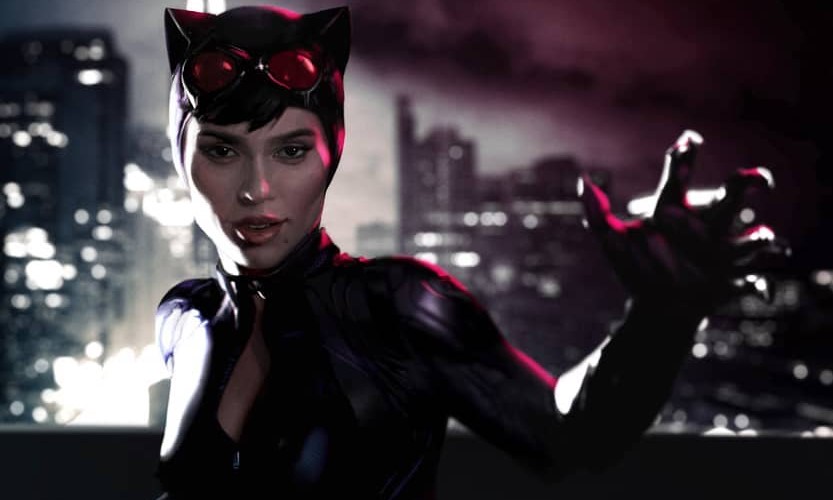 Zoe Kravitz excited for The Batman
Zoe Kravitz also recently appeared on Jimmy Fallon, and while she obviously couldn't talk about much, she said the cast is great:
I'm legally not allowed to say anything, but it's good. The cast is amazing. It's funny because sometimes with big movies it can almost feel like, it's just bigger than you, but everyone is so excited about this story. Everyone is so invested, it's just really good energy on set.
The Batman gets released on June 25, 2021 directed by Matt Reeves also starring Paul Dano as Edward Nashton (Riddler); Jeffrey Wright as the GCPD's James Gordon; John Turturro as Carmine Falcone; Peter Sarsgaard as Gotham D.A. Gil Colson; Jayme Lawson as mayoral candidate Bella Reál; with Andy Serkis as Alfred, and Colin Farrell as Oswald Cobblepot (Penguin).