Thanks to merchandise, we get our best look at the new Robert Pattinson Batsuit in The Batman.
Prime 1 Studio, based out of Tokyo, Japan, which makes statues, posted a video on its YouTube of the Robert Pattinson Batsuit statue based on the DC Fandome poster by Jim Lee.
Check out the pics below.
"Prime 1 Studio's artist team have done their best to pull out as much detail and information from the source material to create a stunning masterpiece of form and function," said Prime 1 Studio's marketing coordinator Alex. "Our sculptors have carefully added texture and intricate detail to every square inch of this magnificent statue. From his leather cowl to his emblematic chest piece all the way down to his armored torso and legs, your eyes will never get tired of following each crisp embellishment as you admire this from head to toe. Likewise, our painters have rendered The Batman as realistically as we could. We wanted the visual weight of the piece to feel as authentic as possible to honor the drawing in the best manner. The Batman suit has been painted with depth and weathering to imbue it with a new aesthetic. We have taken care to demonstrate that this particular costume does actual work. And now the reveal you have all been waiting for, The Batman cover art version…"
The Batman has a March 4, 2022 release date directed by Matt Reeves also starring Zoë Kravitz as Selina Kyle; Paul Dano as Edward Nashton; Jeffrey Wright as the GCPD's James Gordon; John Turturro as Carmine Falcone; Peter Sarsgaard as Gotham D.A. Gil Colson; Jayme Lawson as mayoral candidate Bella Reál; with Andy Serkis as Alfred; and Colin Farrell as Oswald Cobblepot.
The Batman Robert Pattinson Batsuit statue images: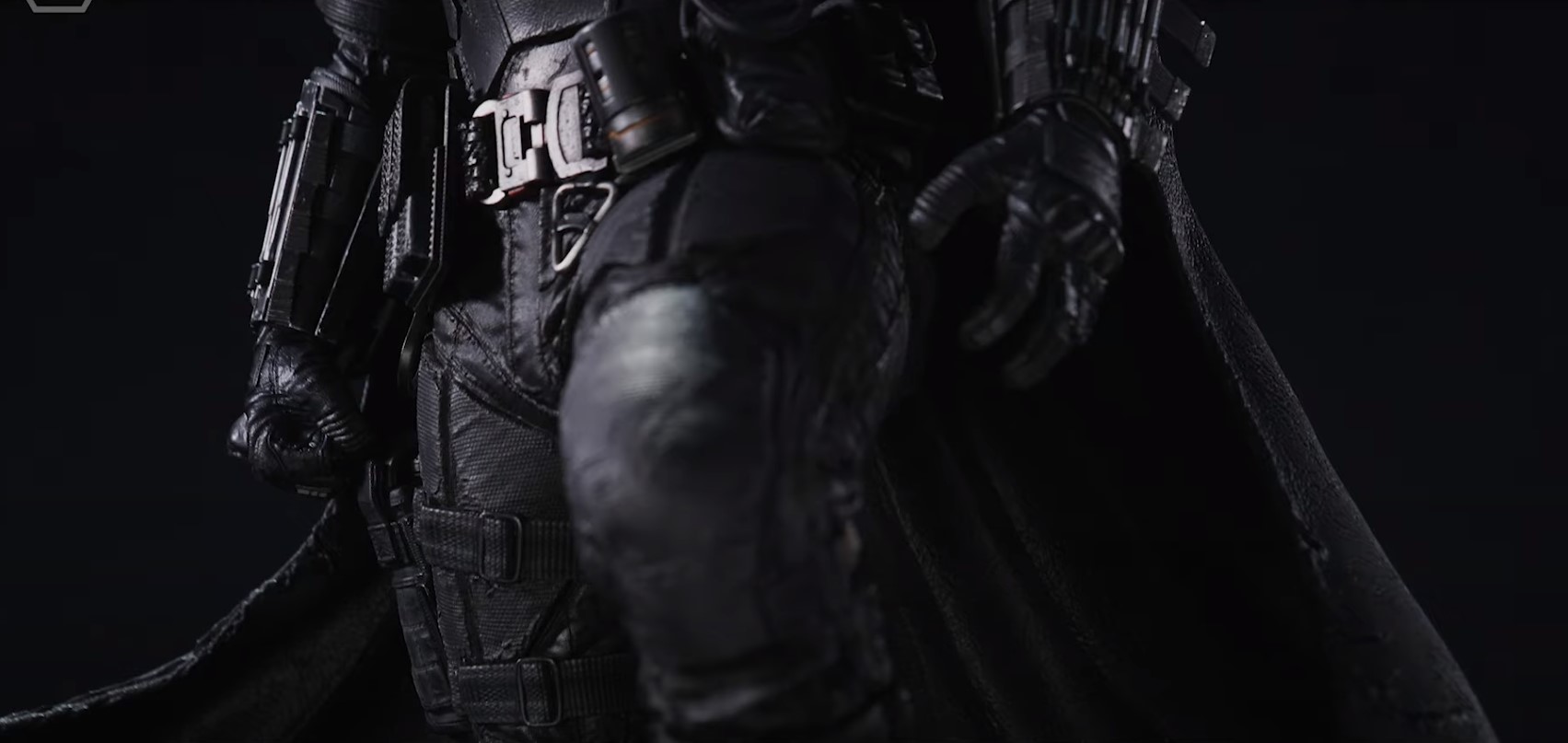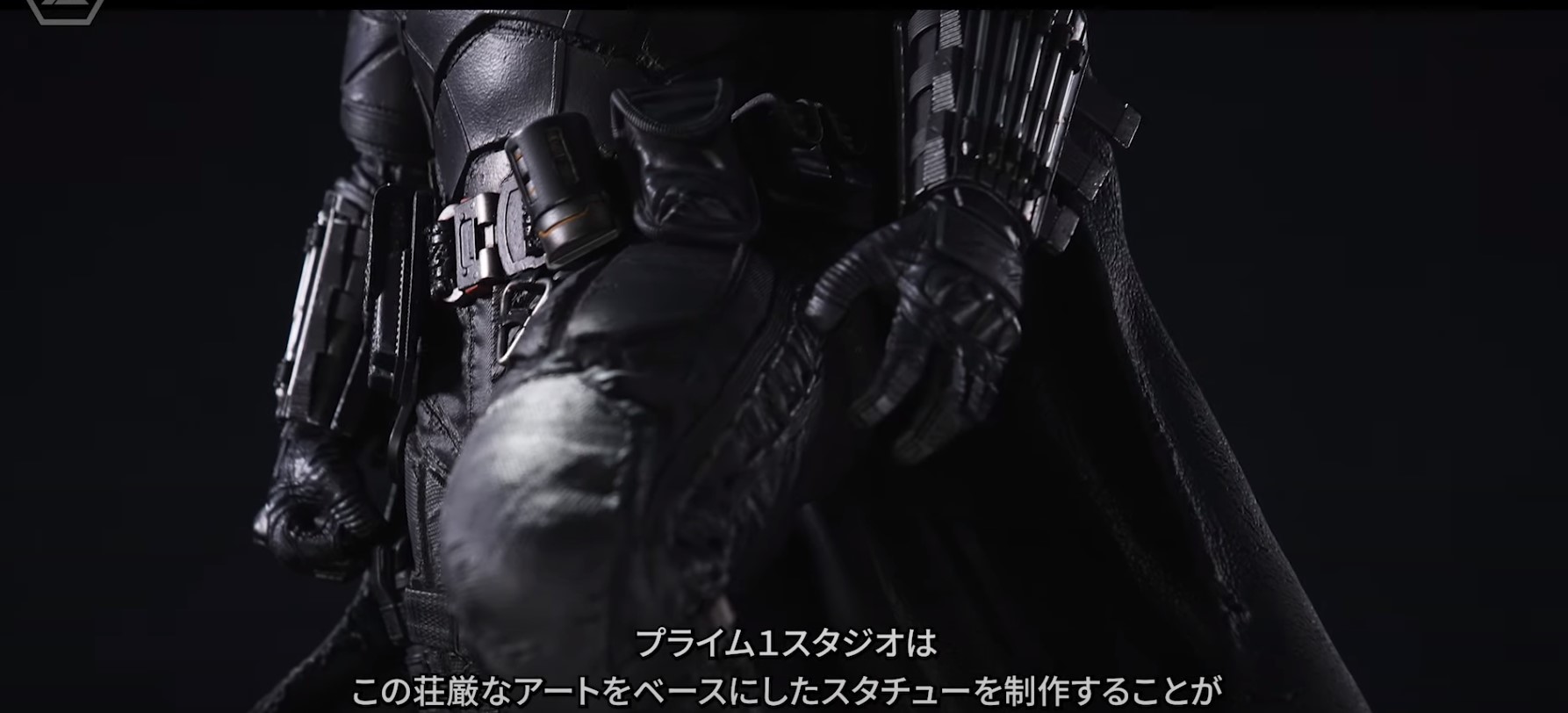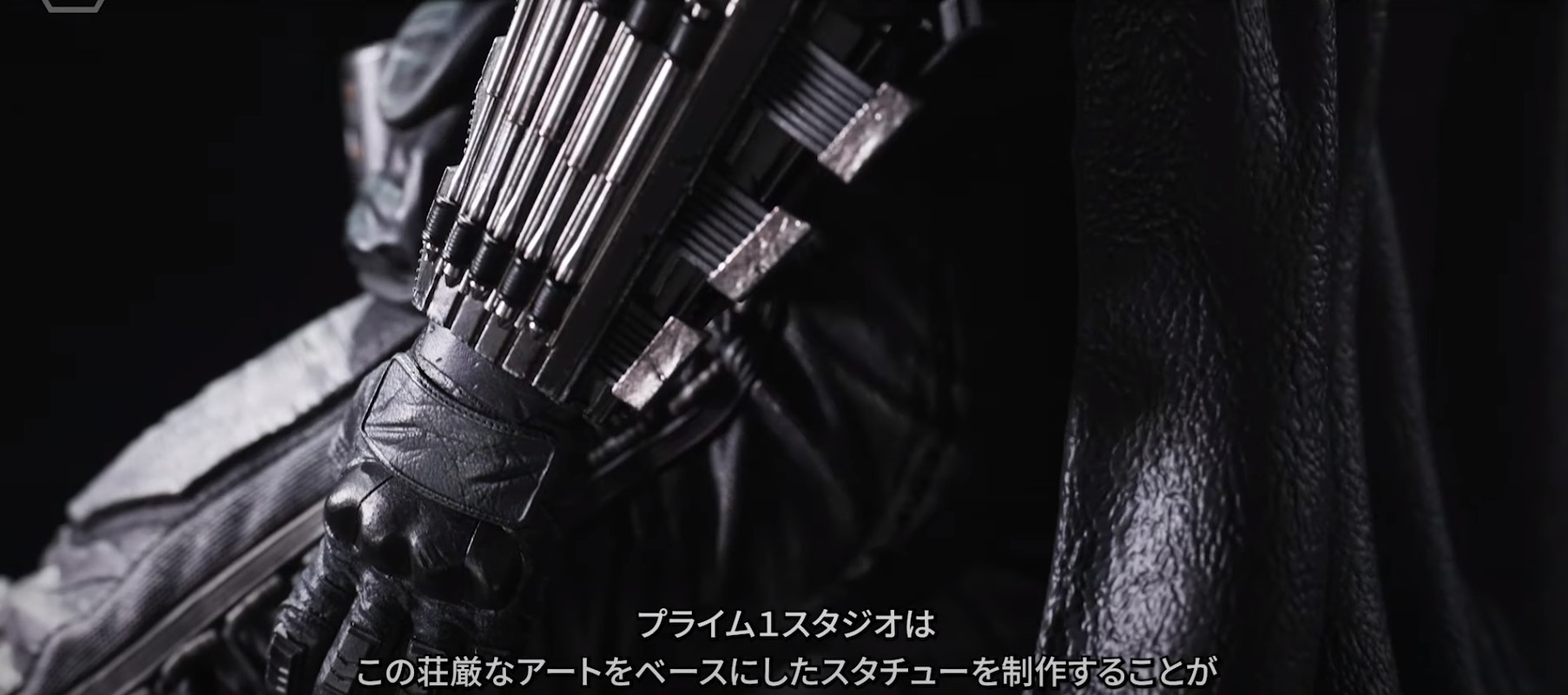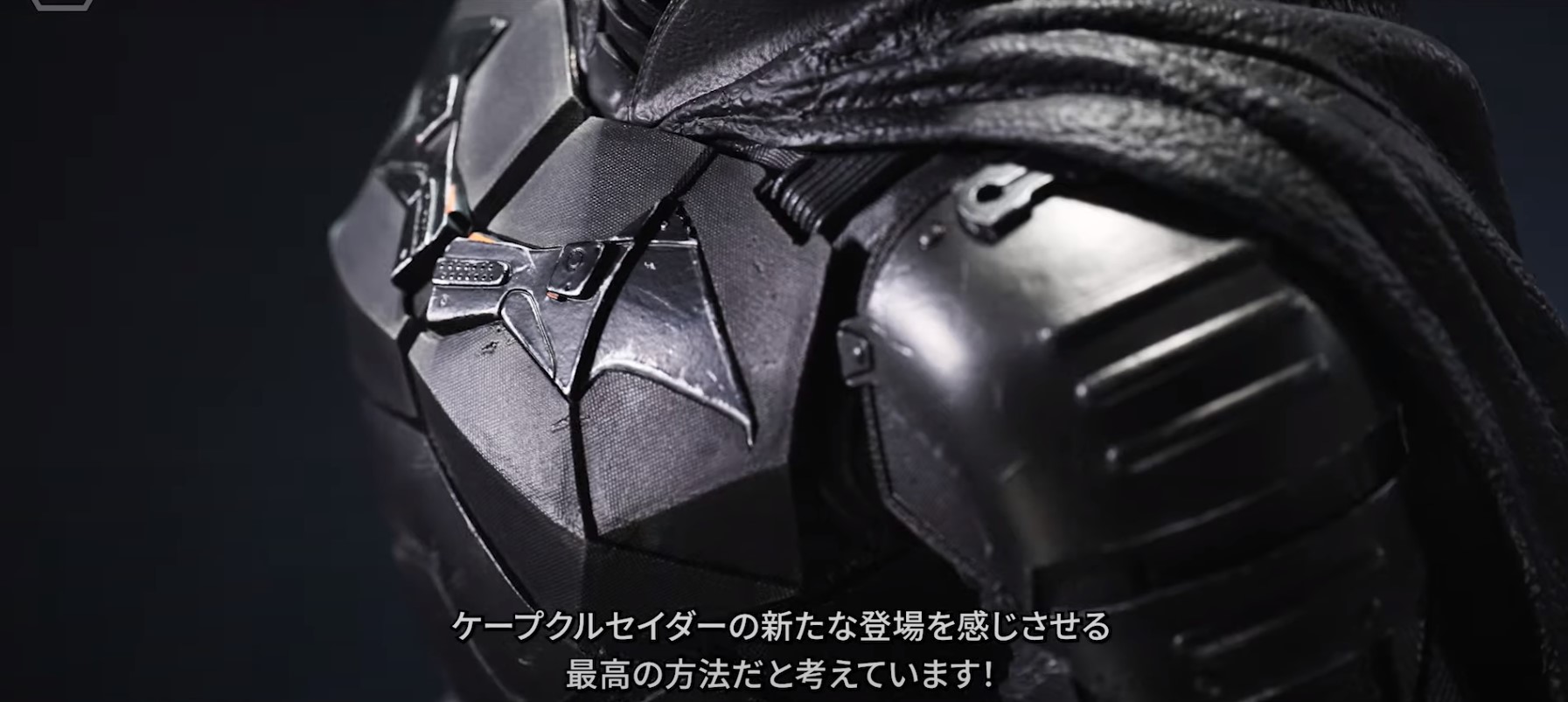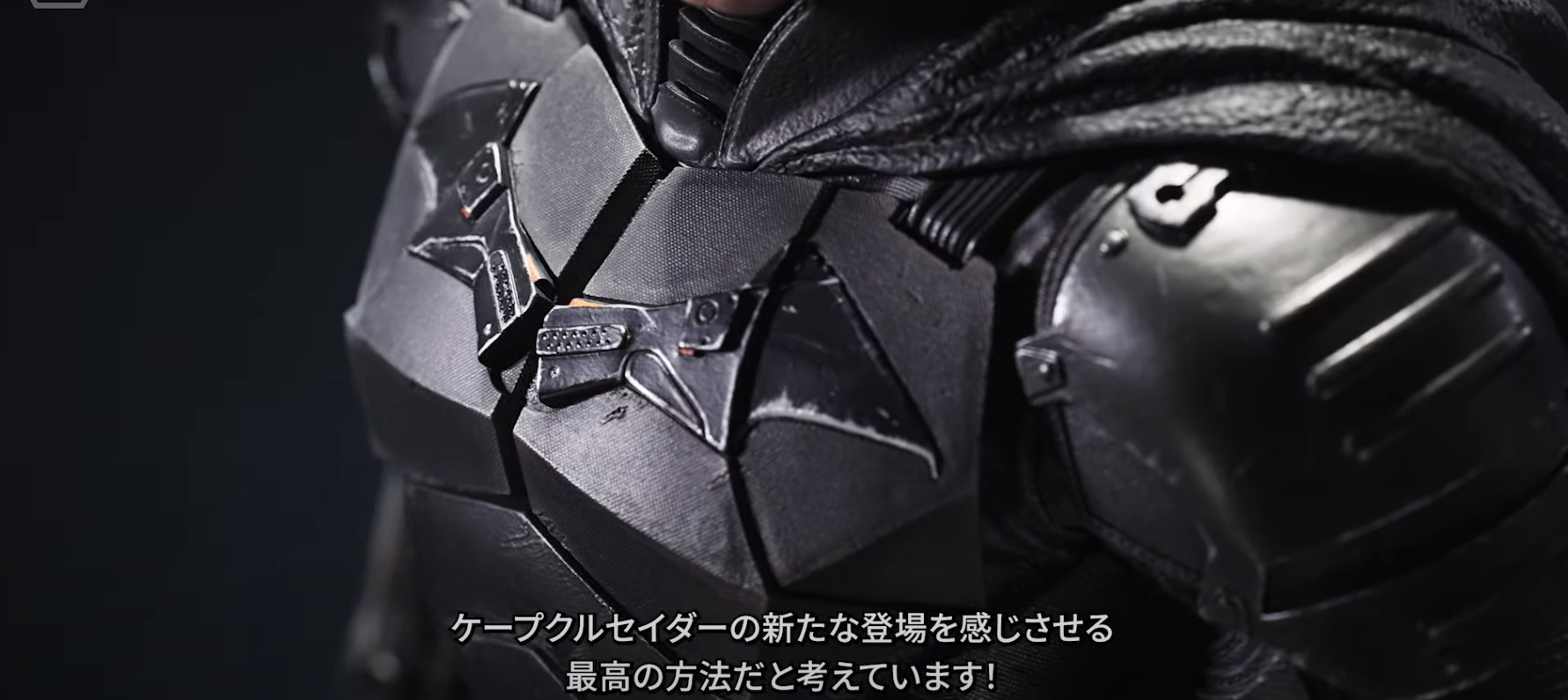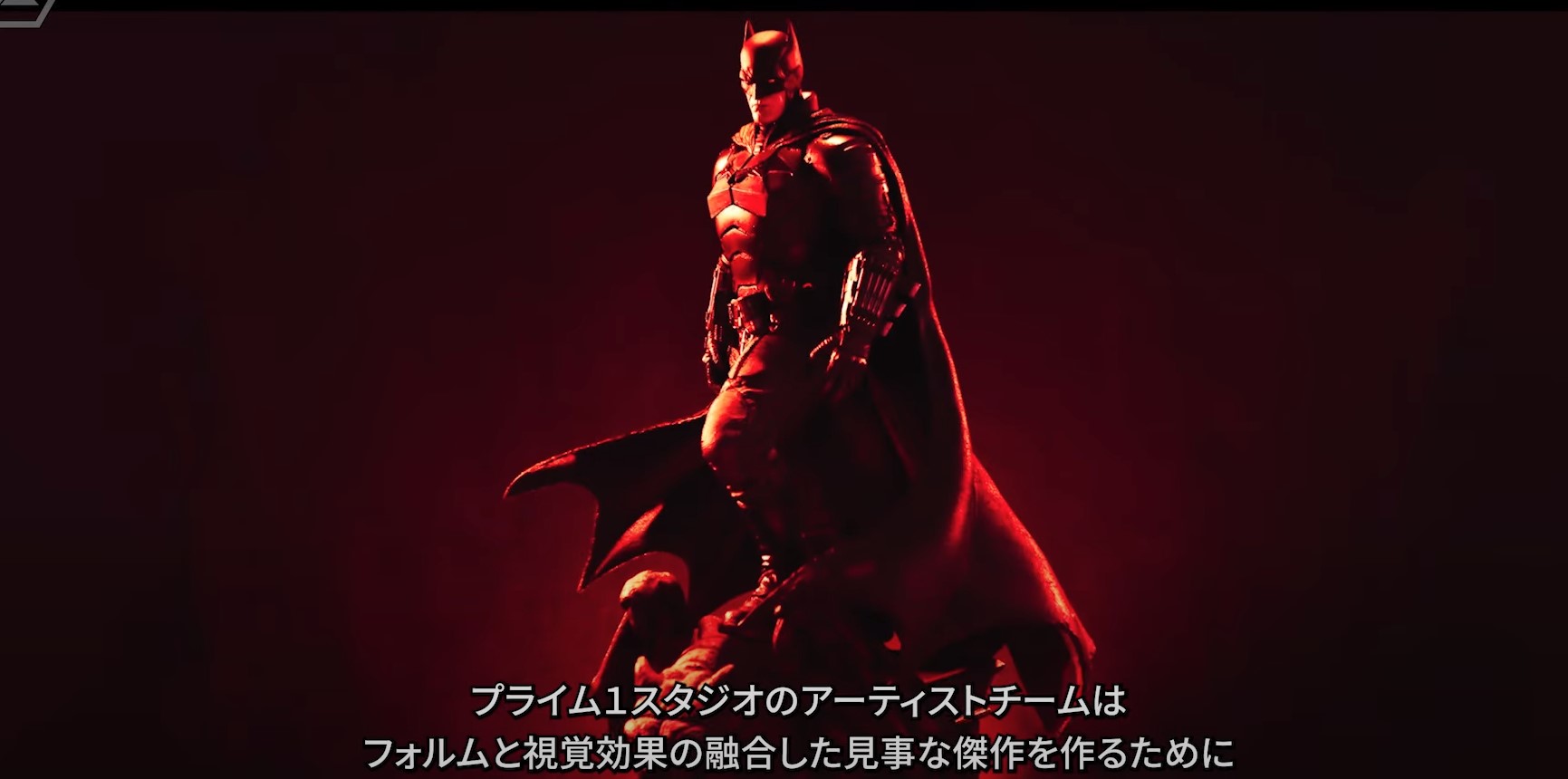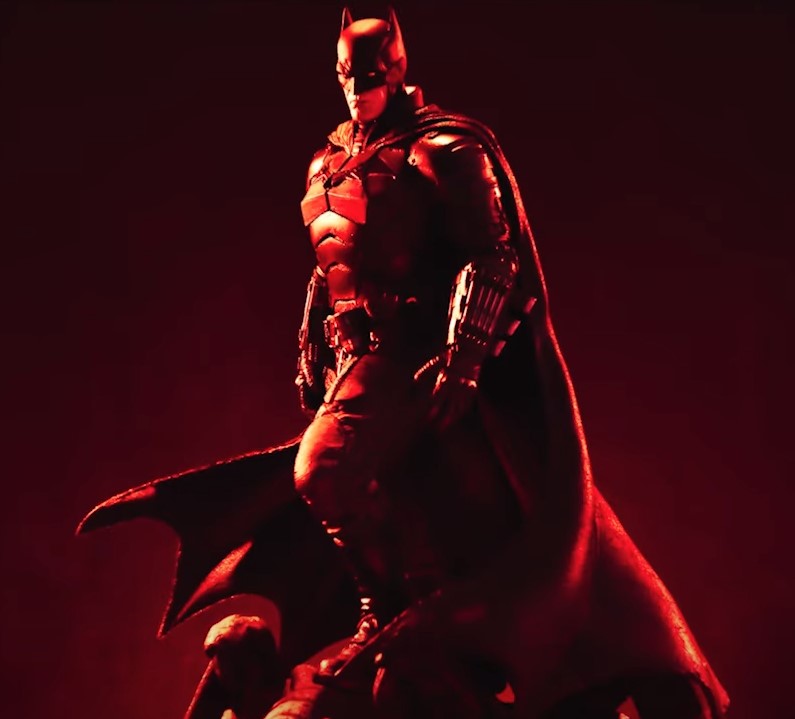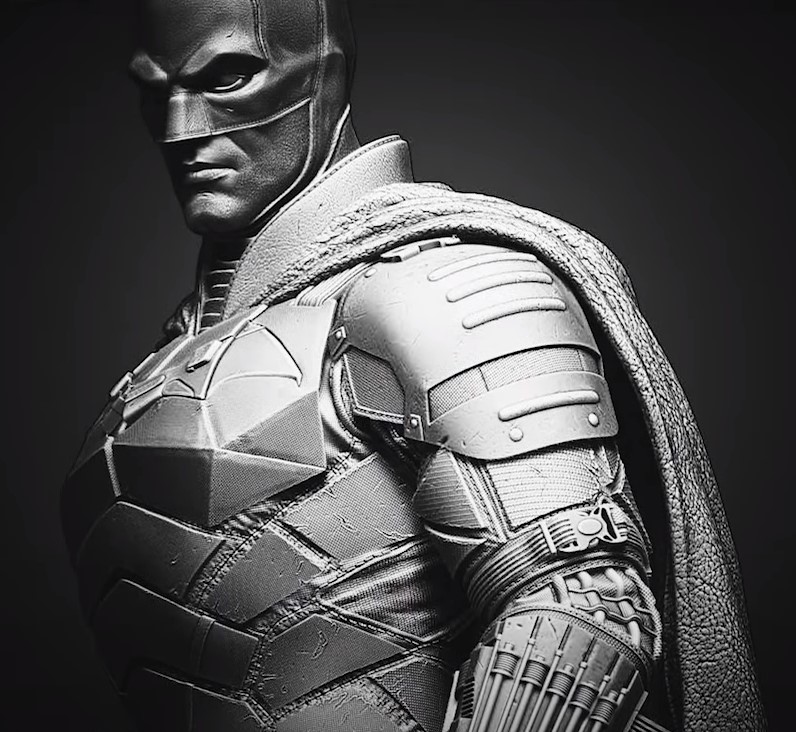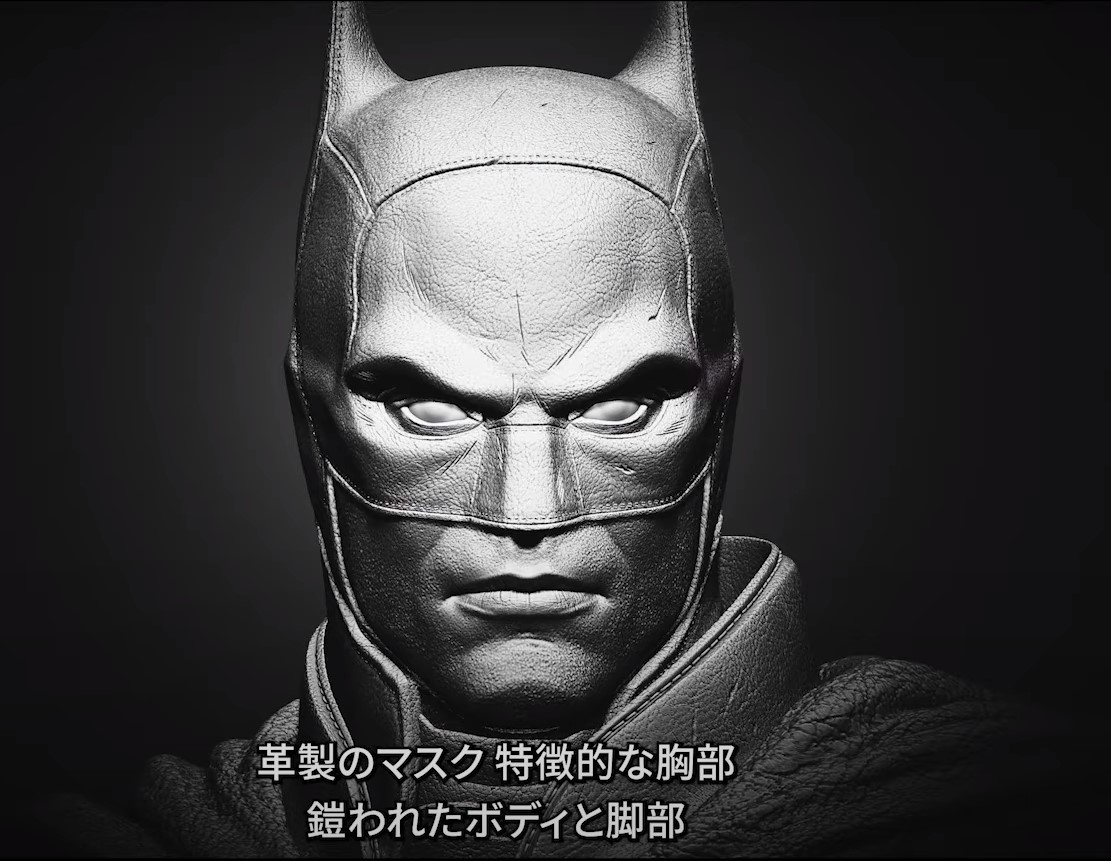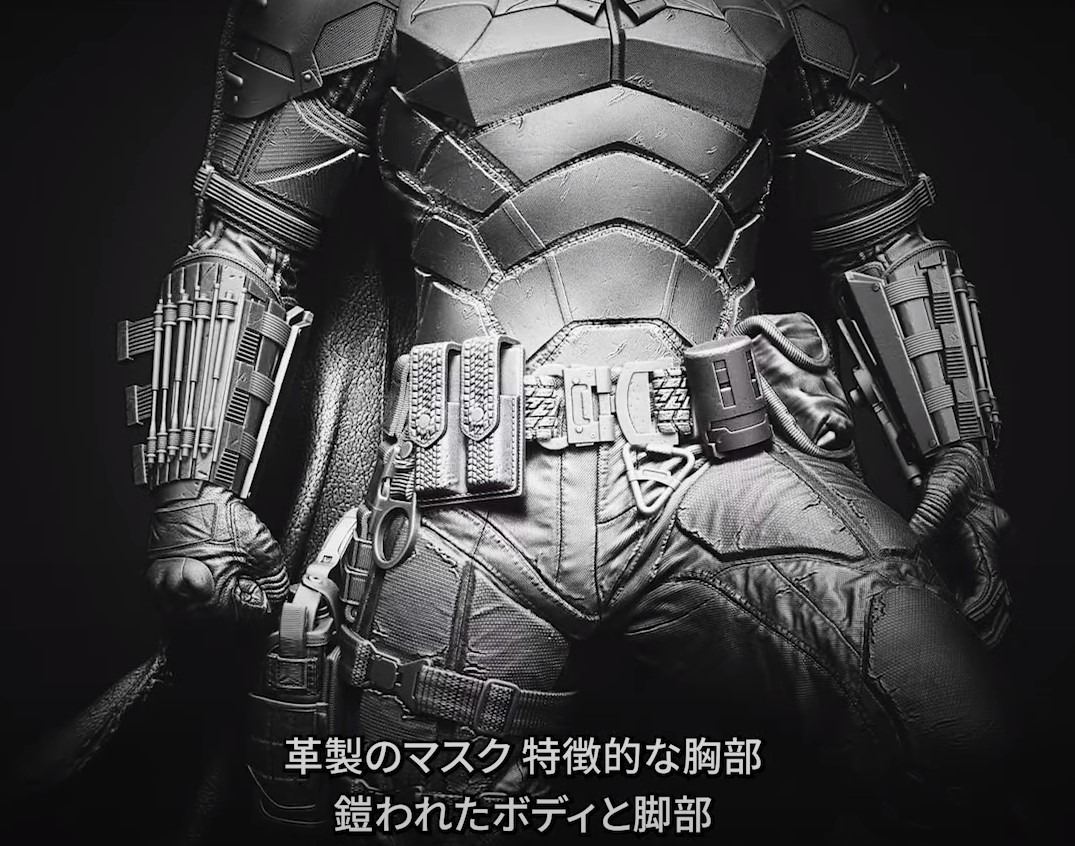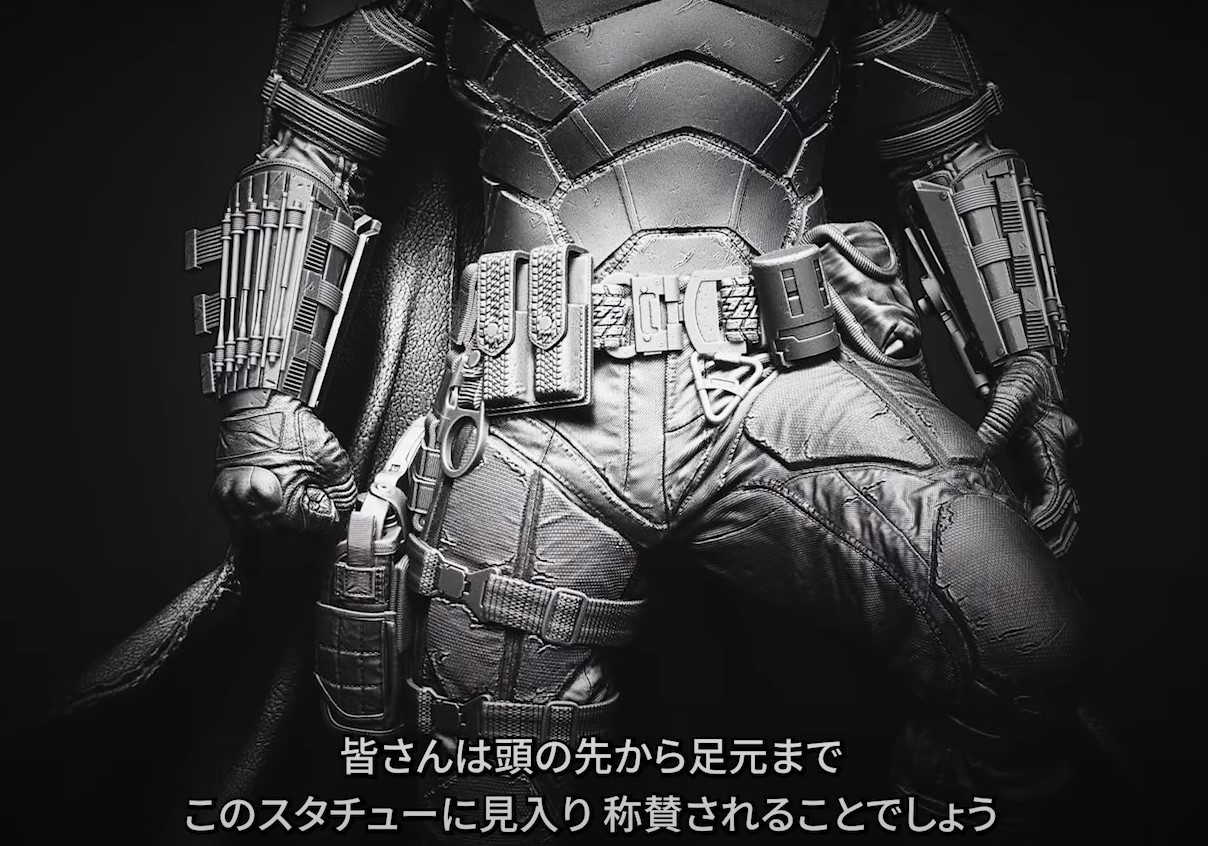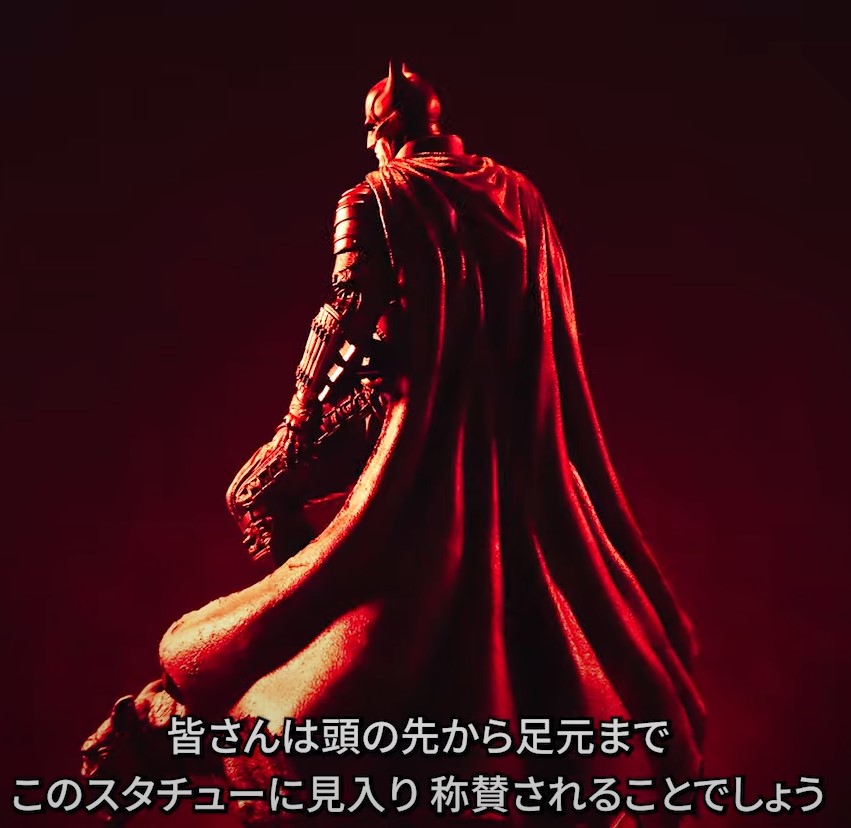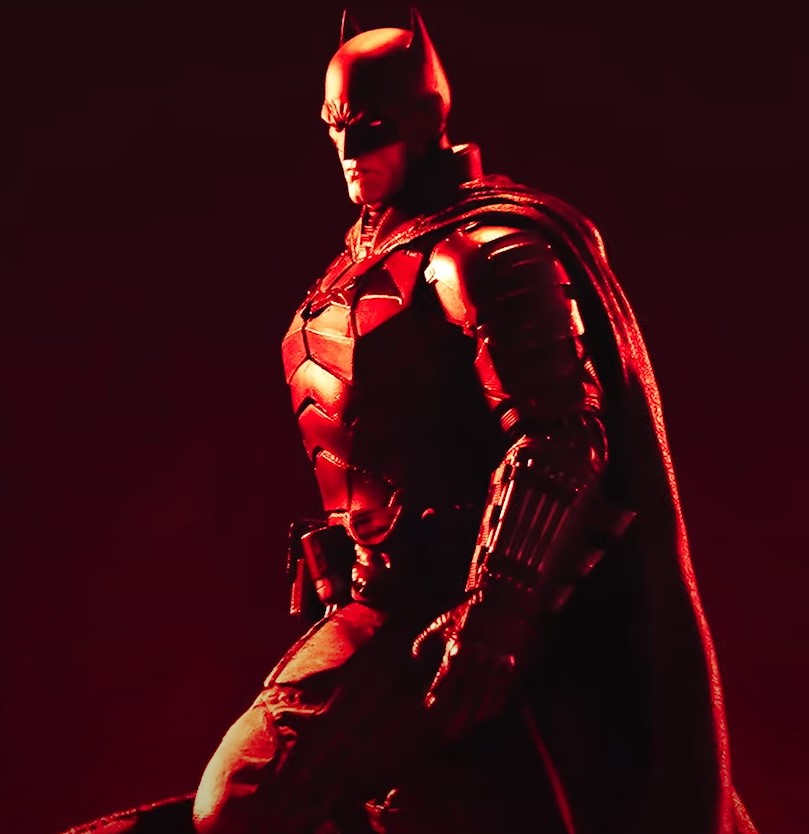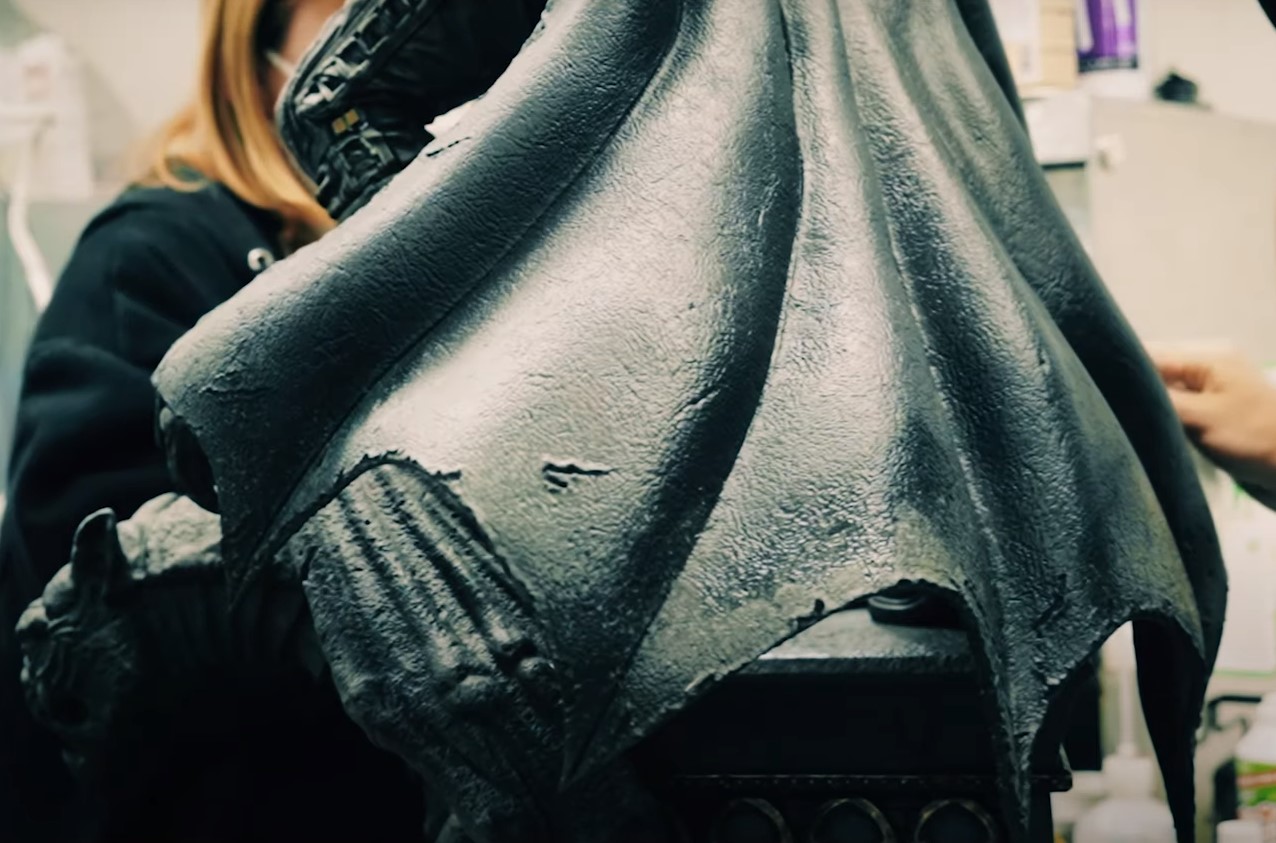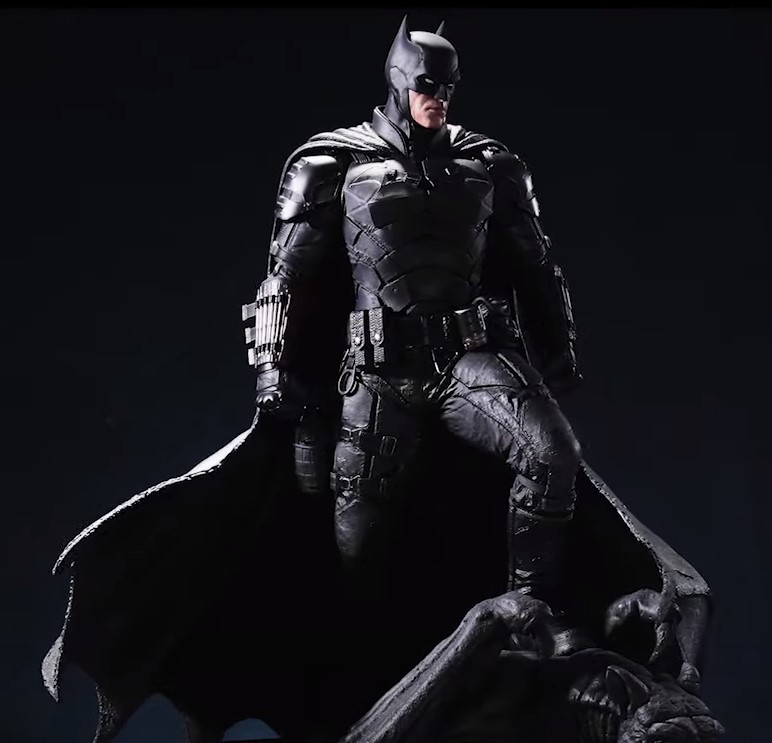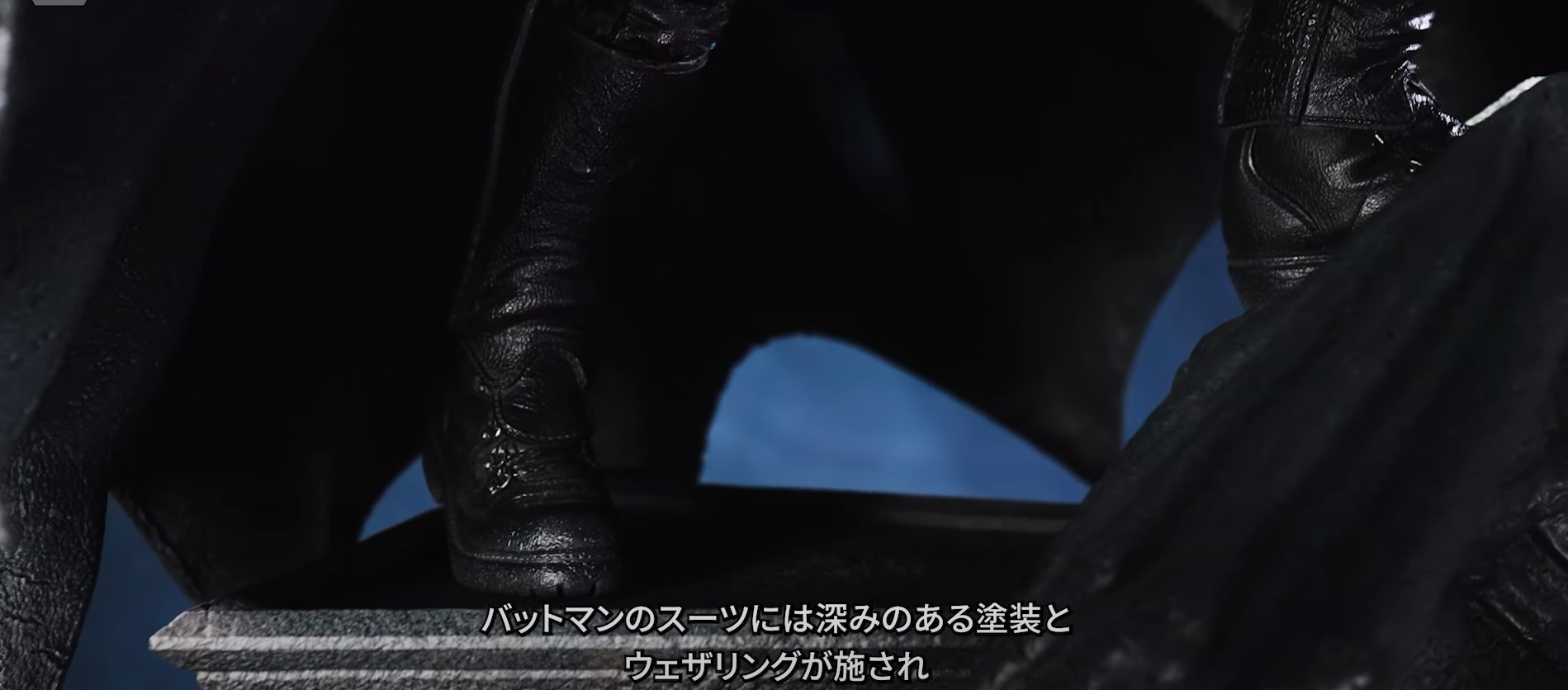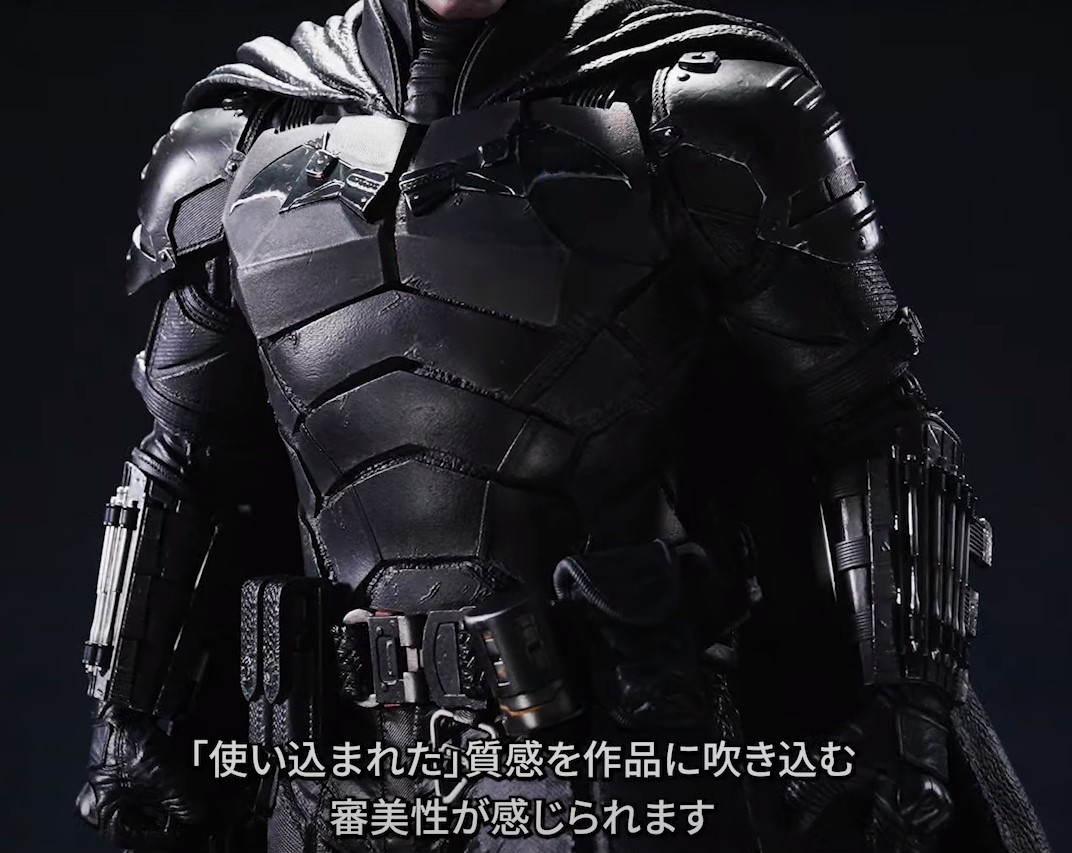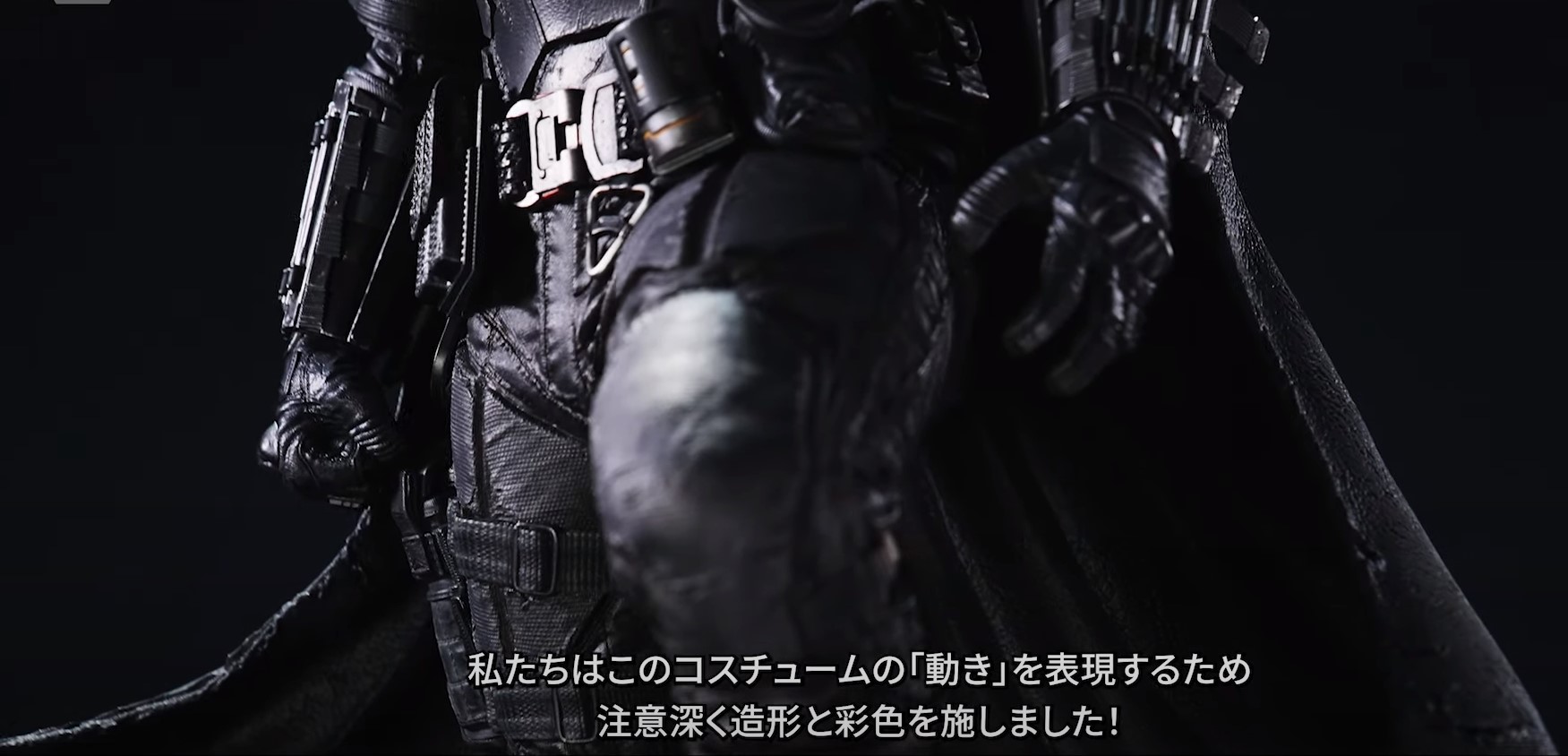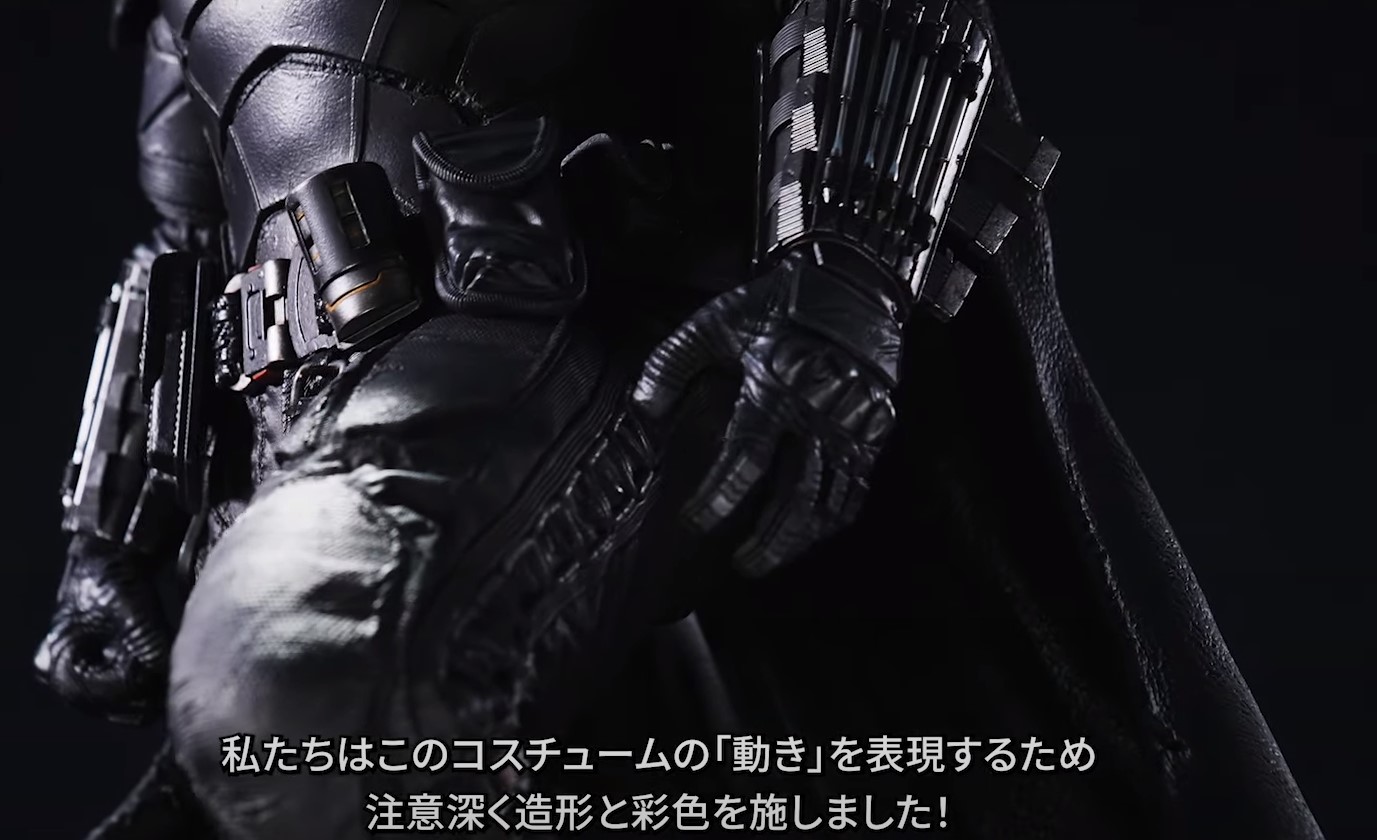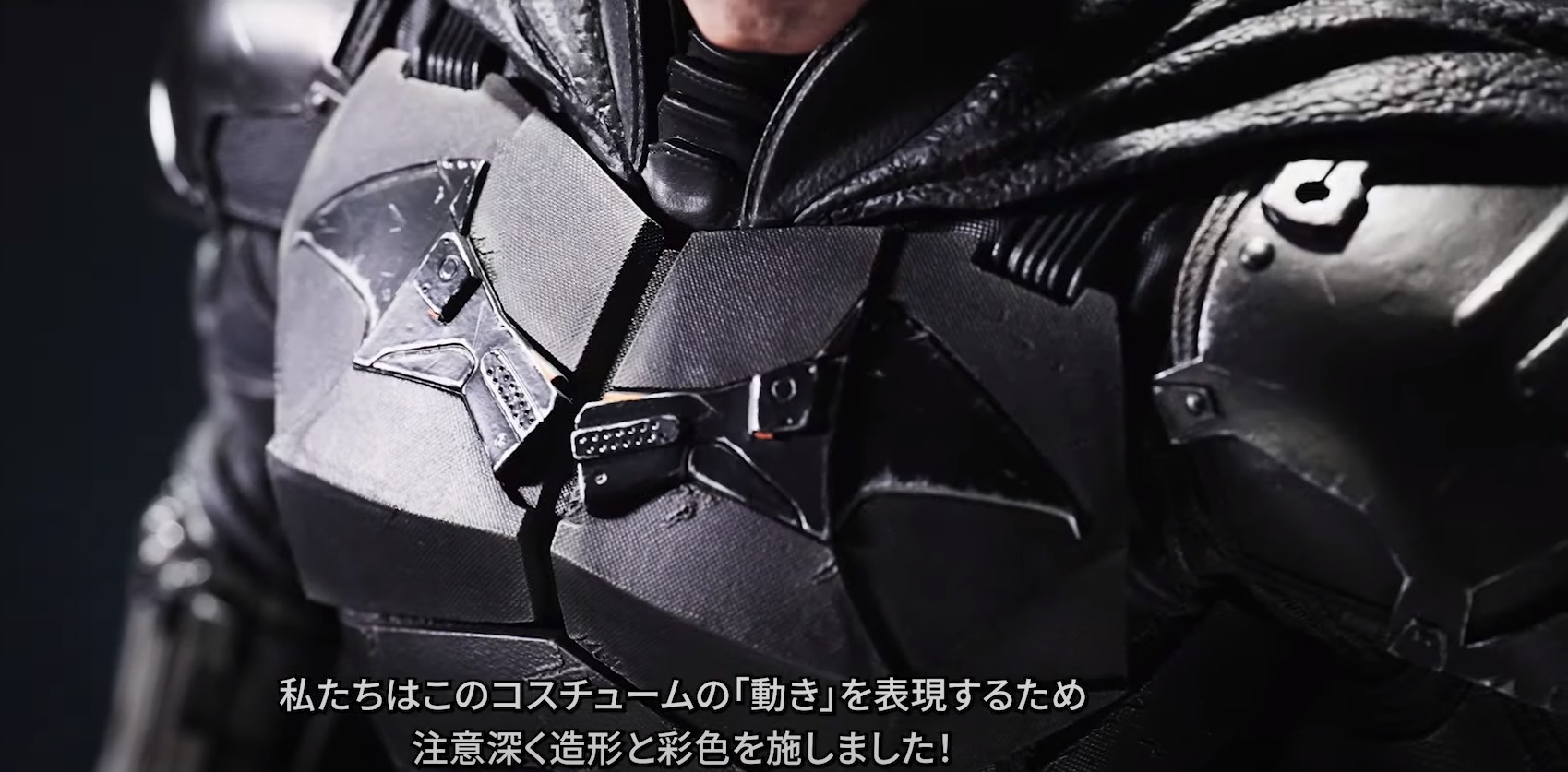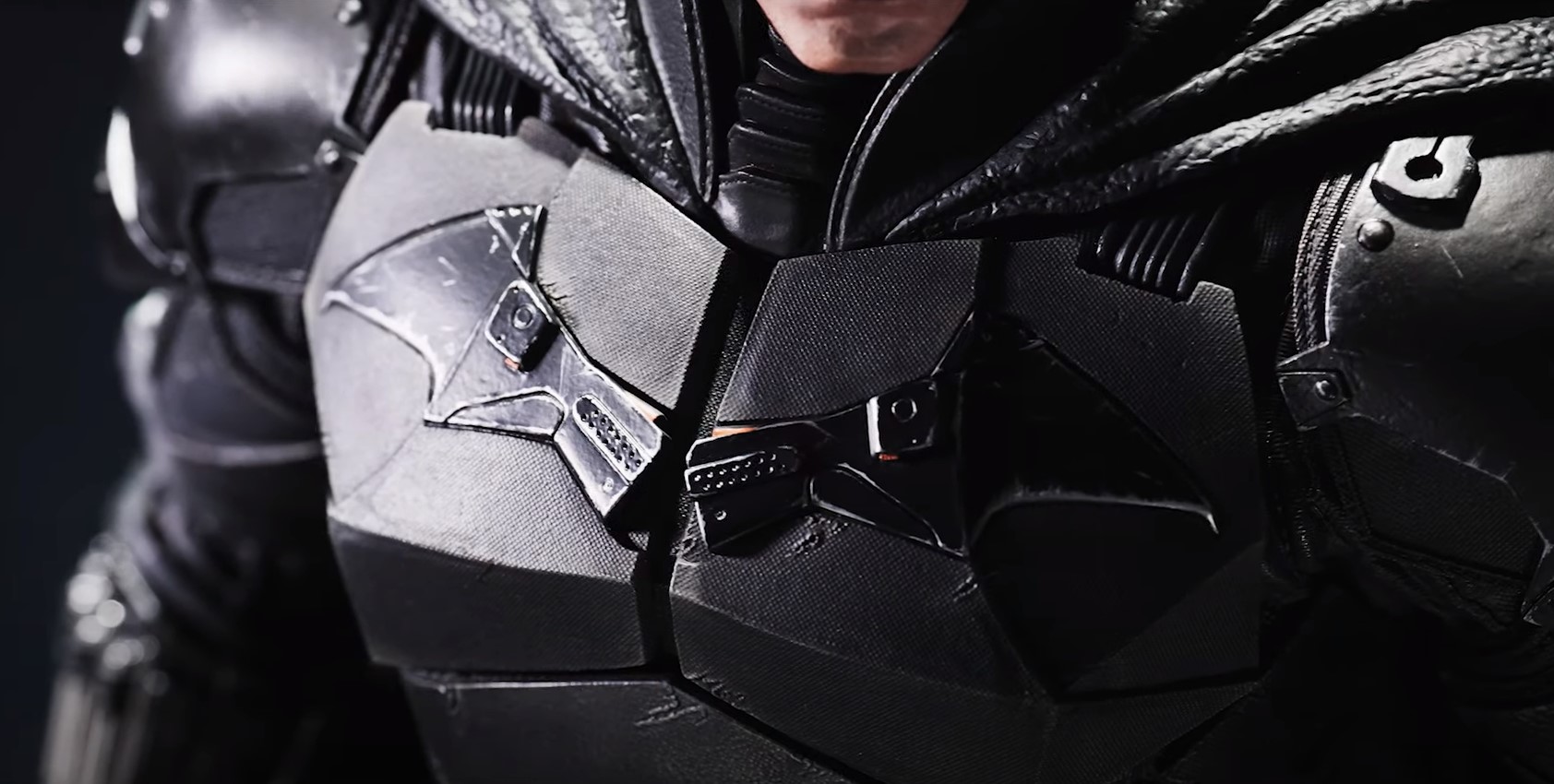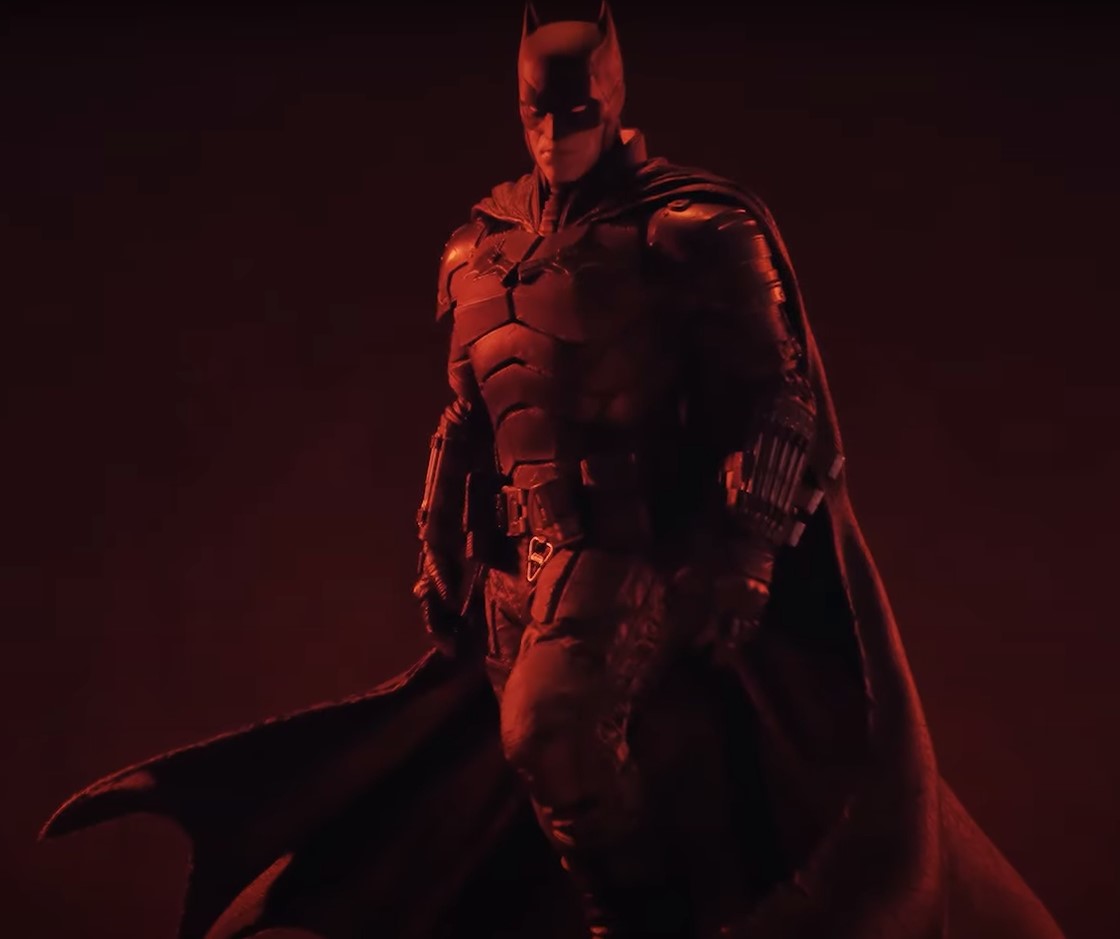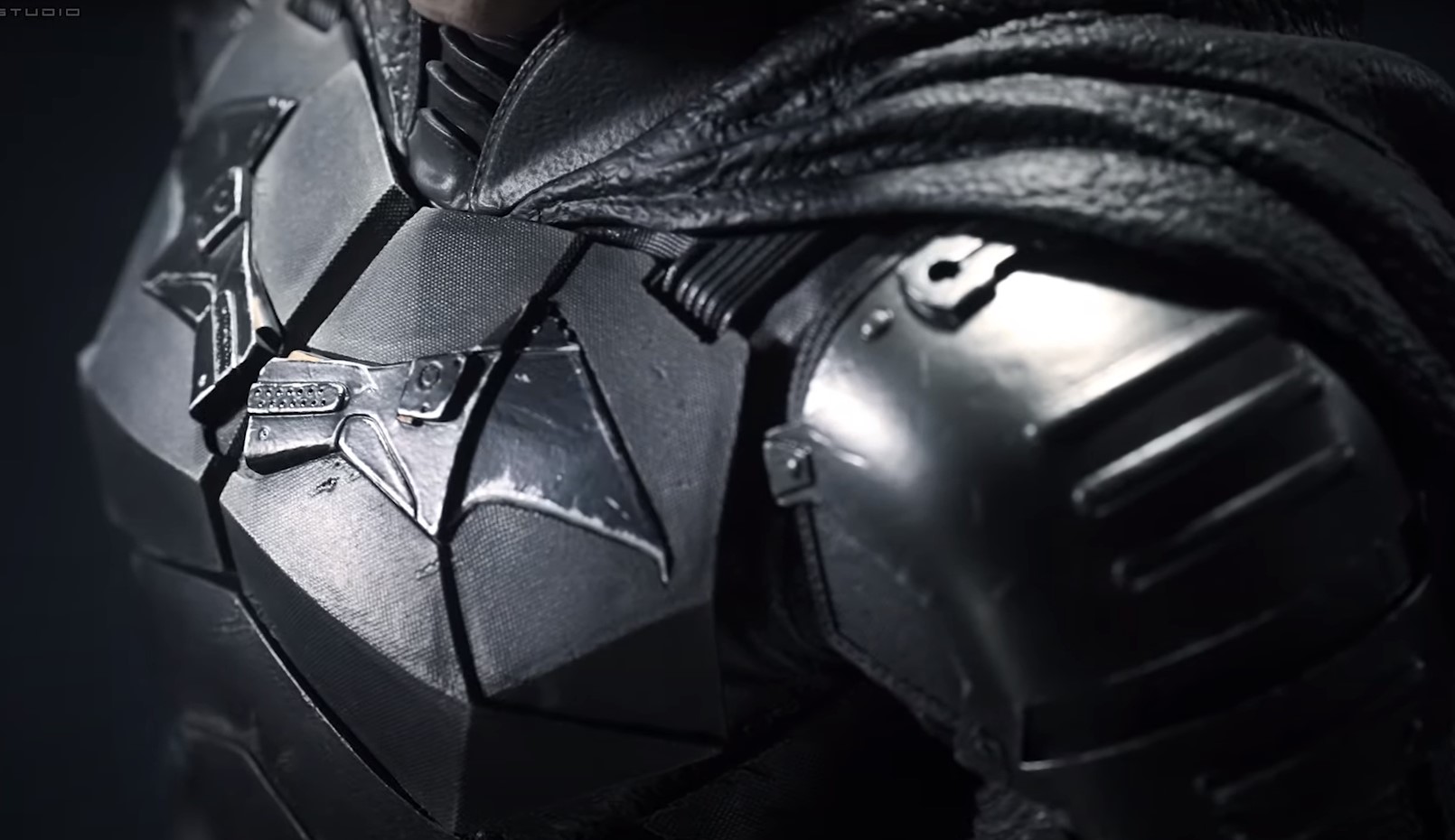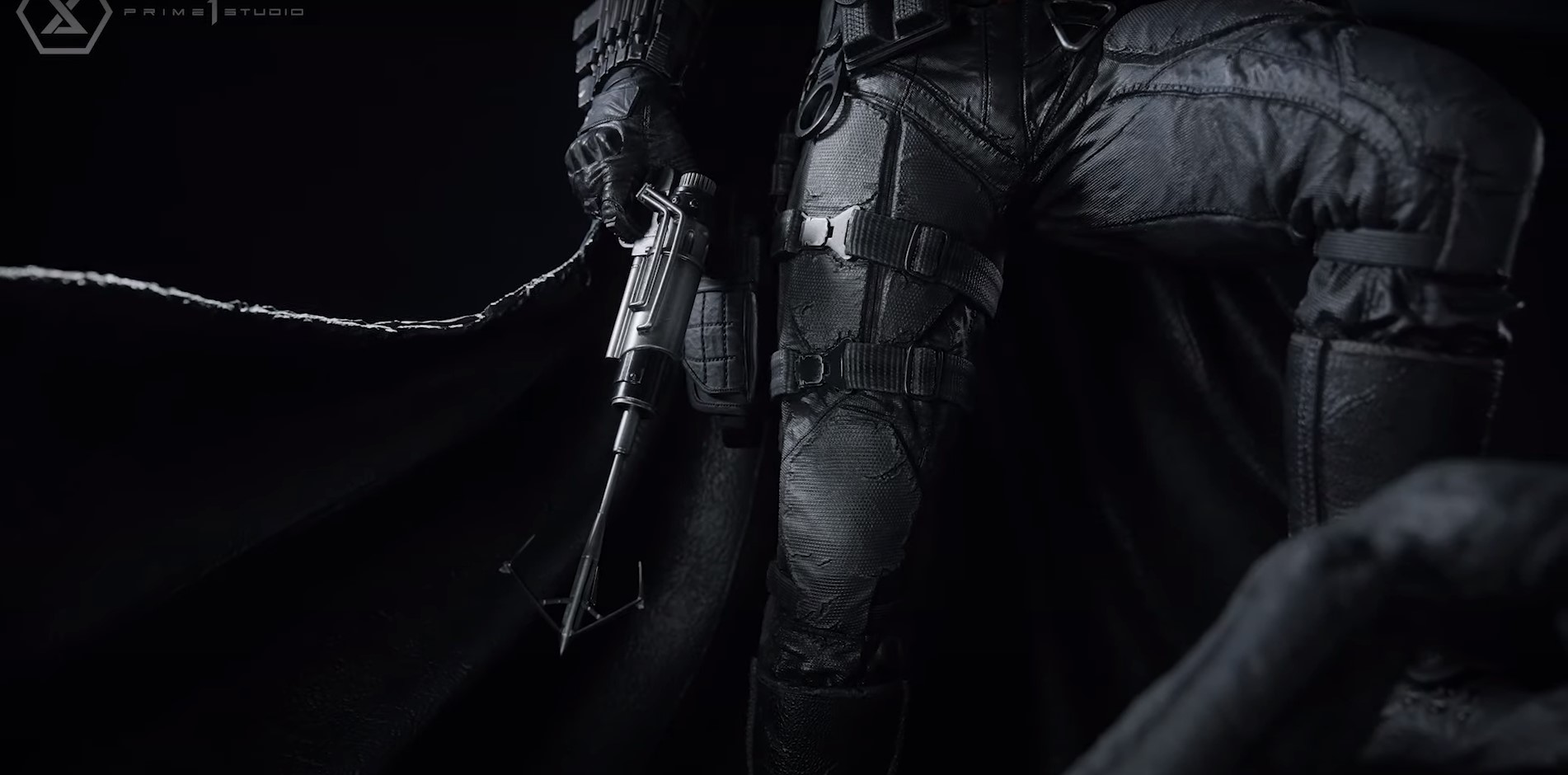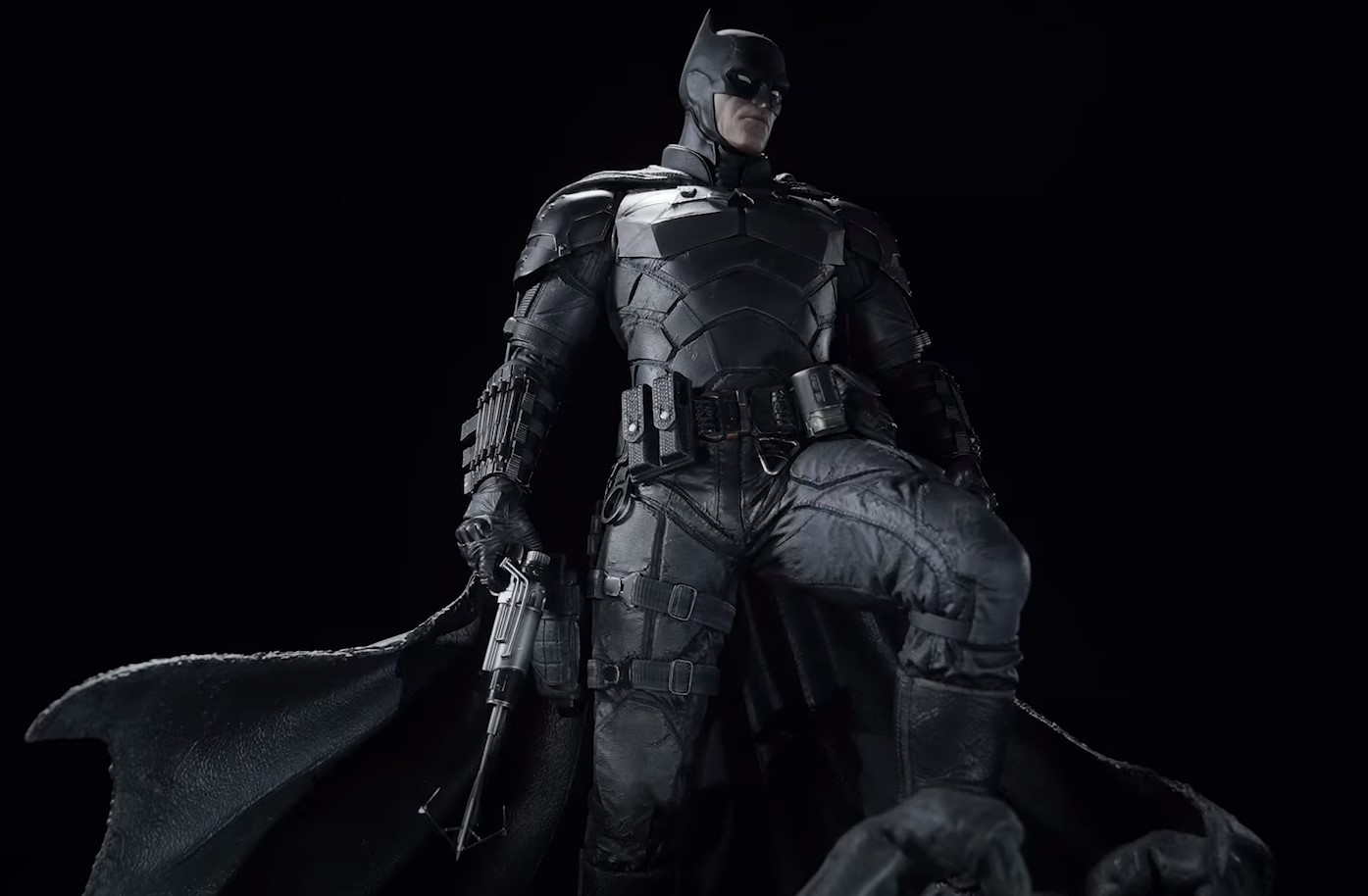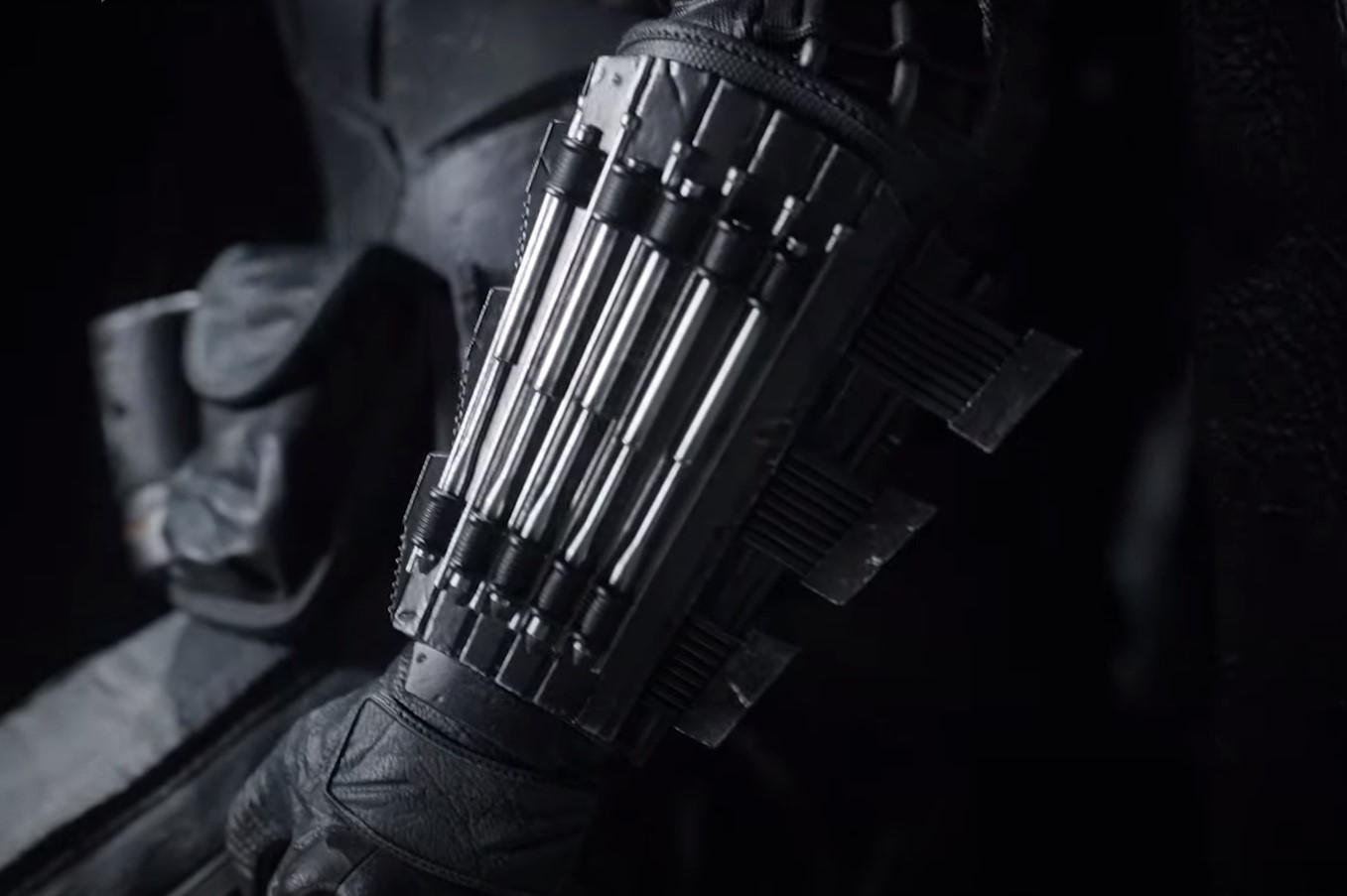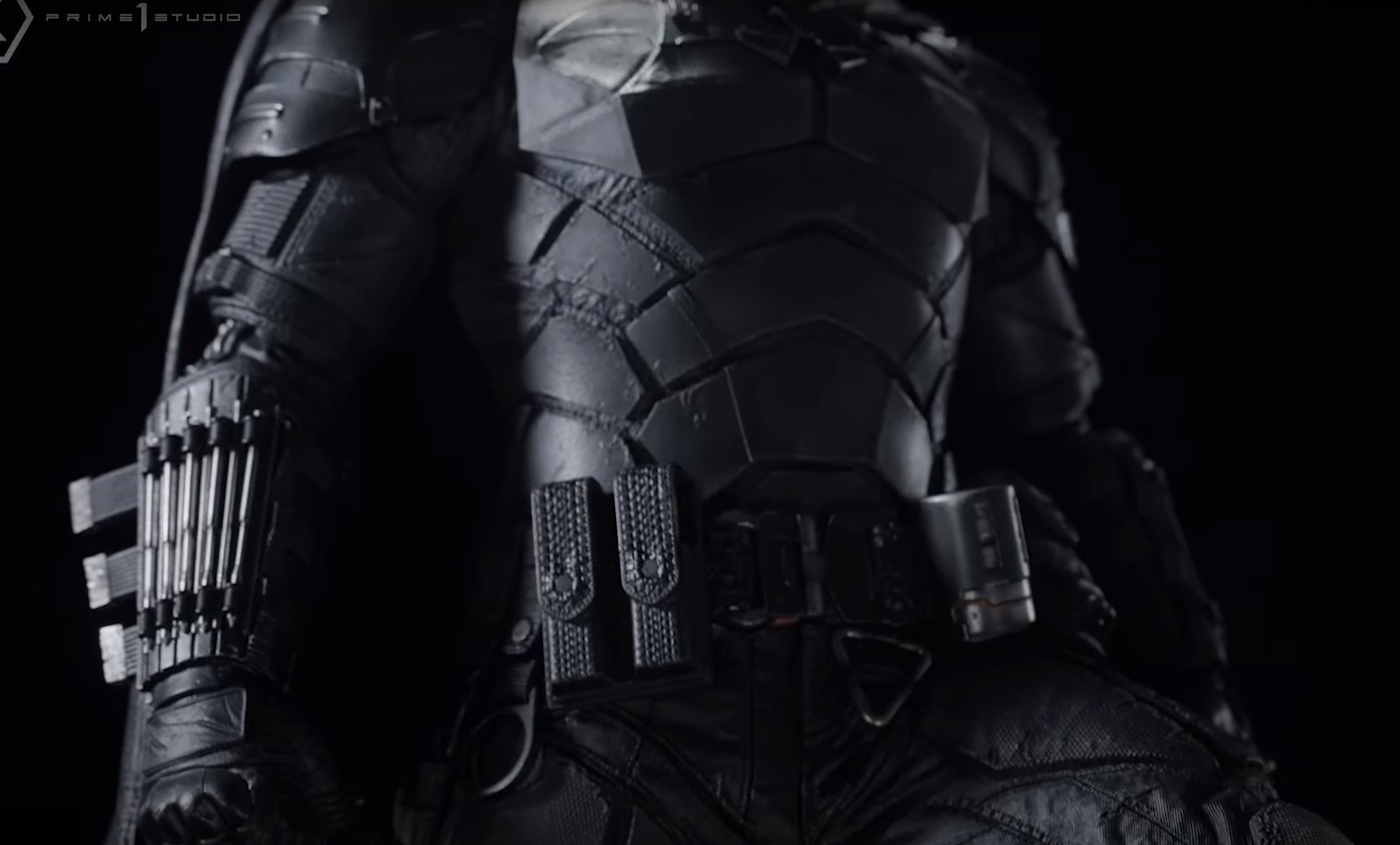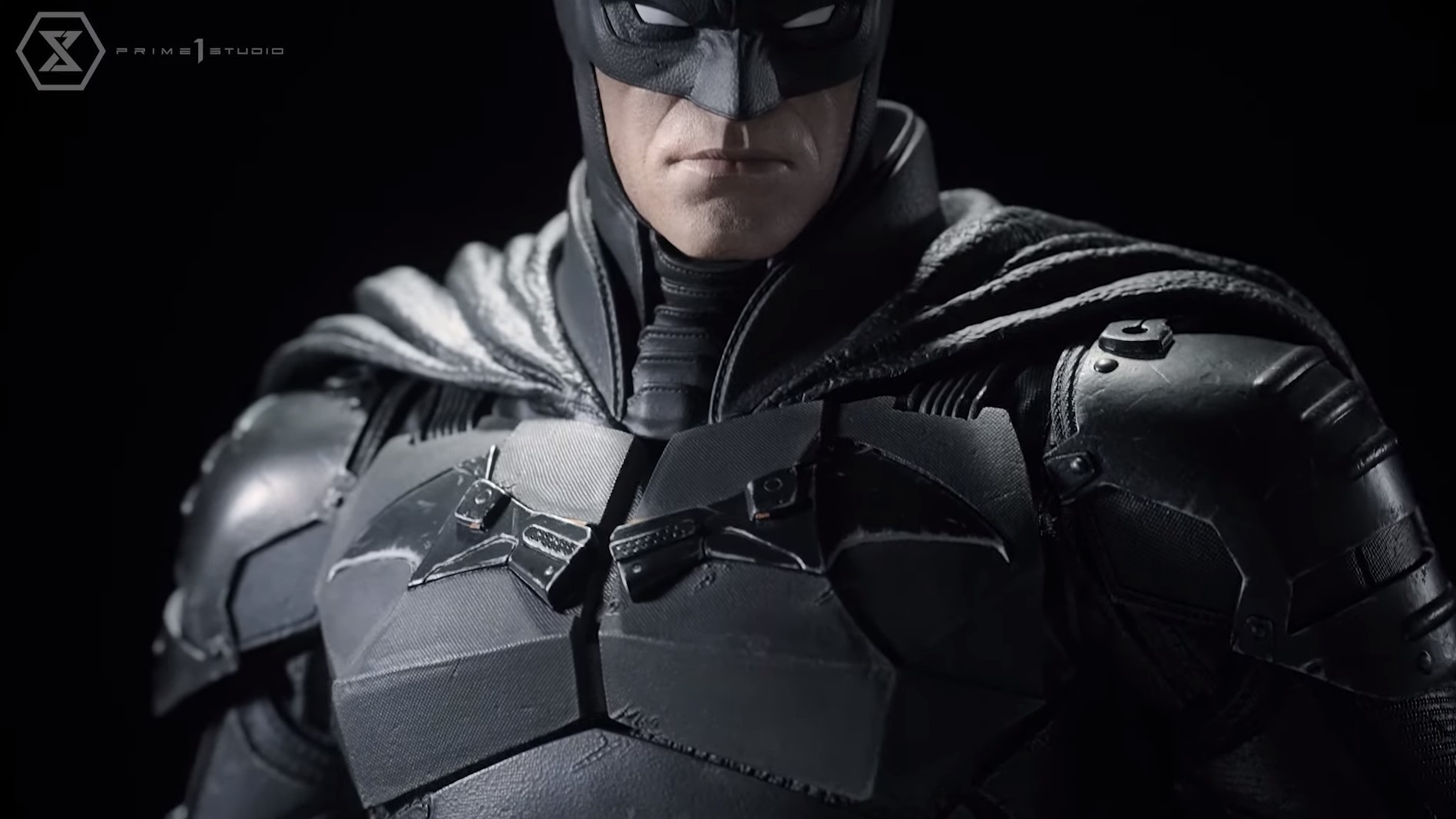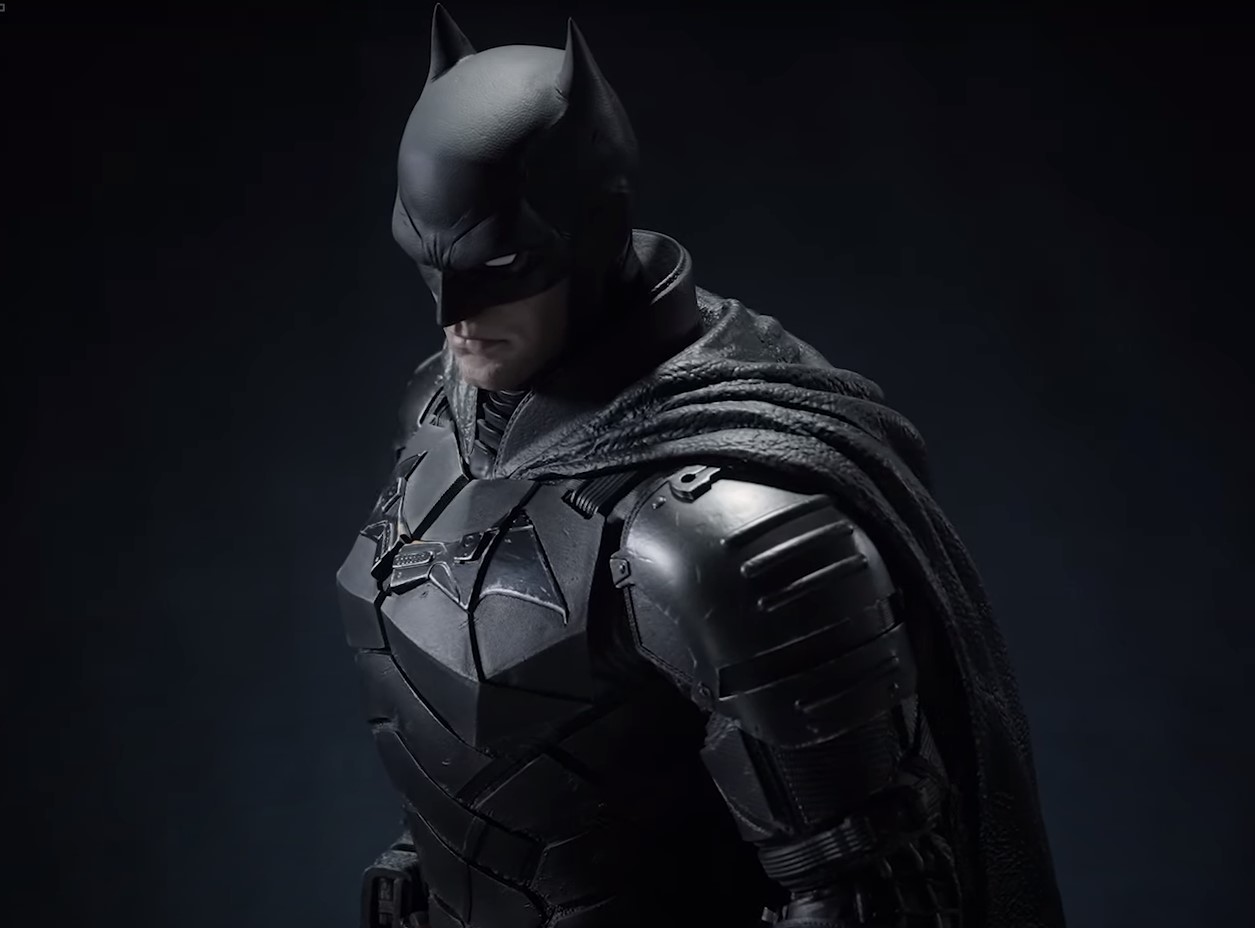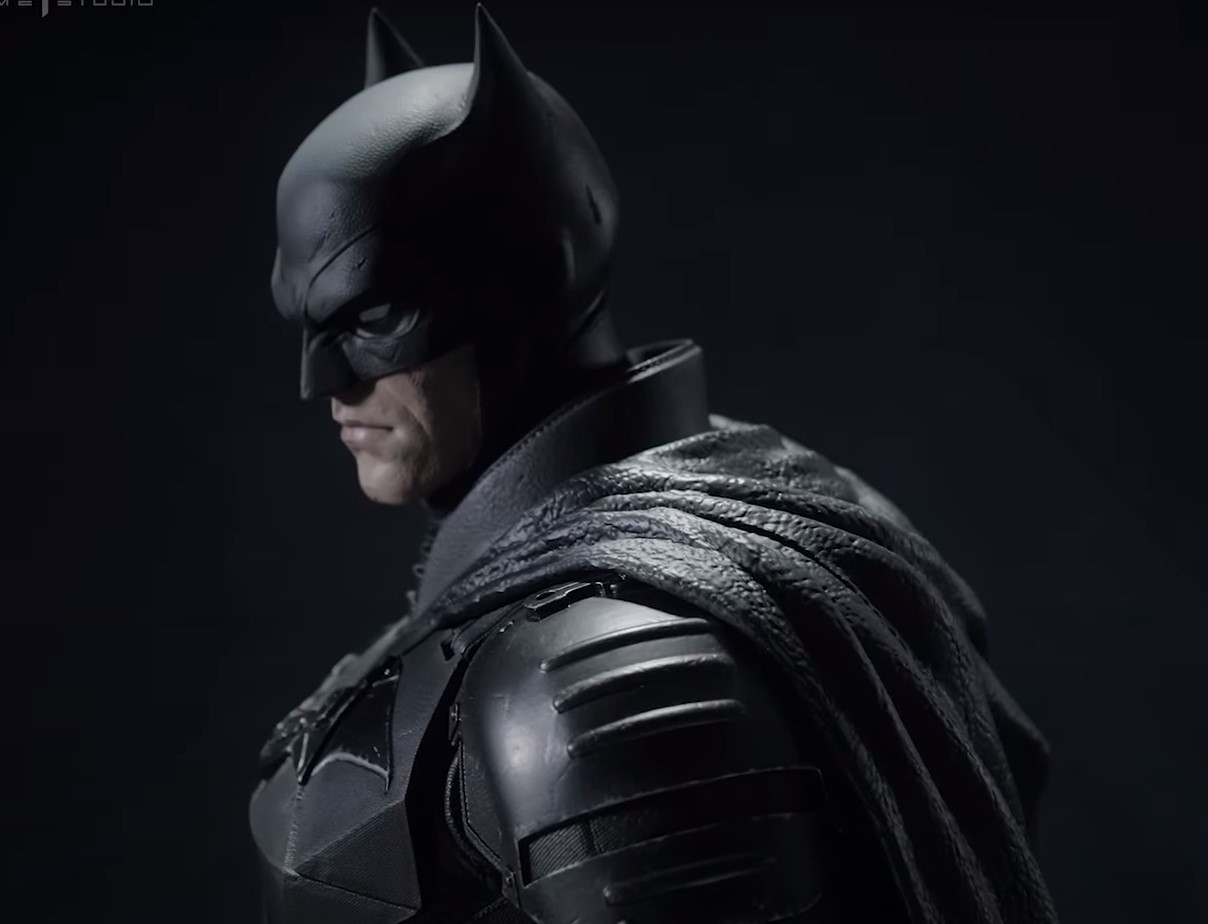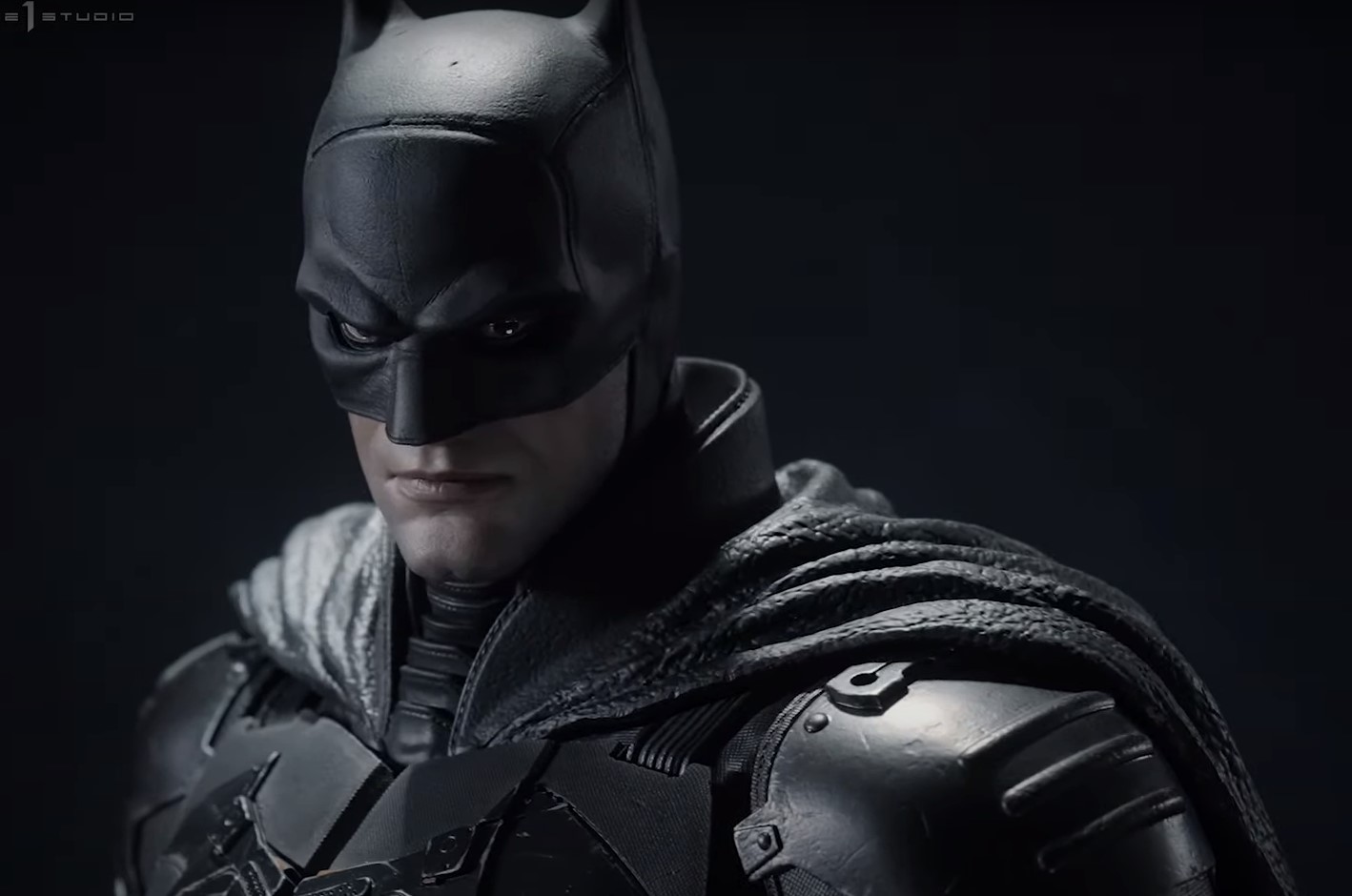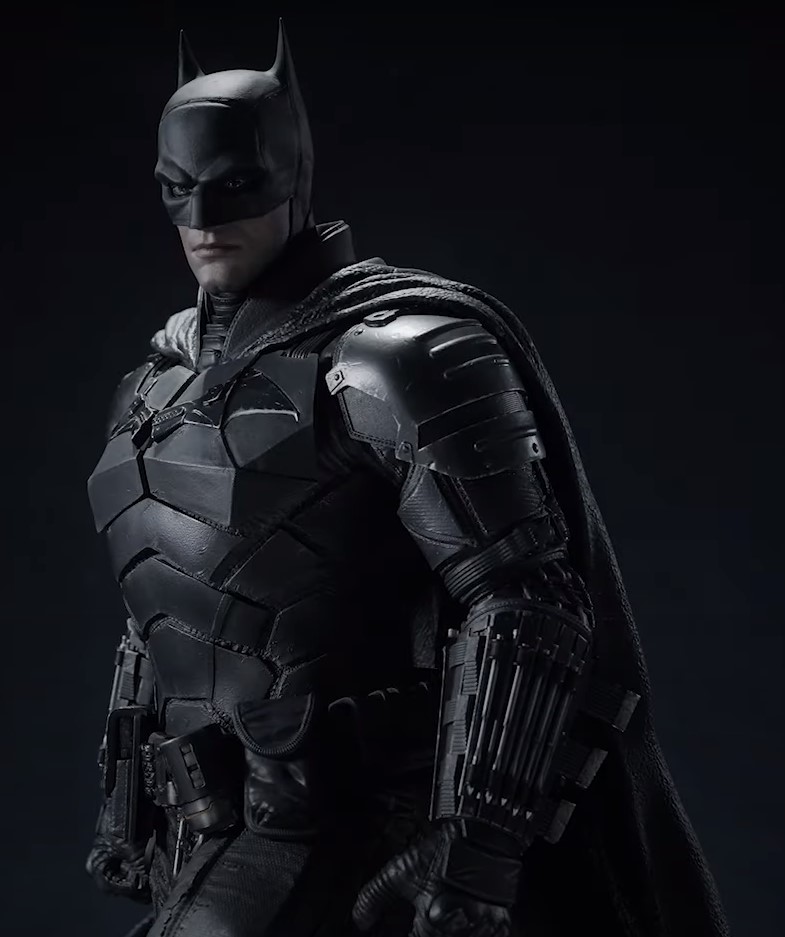 The Batman poster by Jim Lee: