More leaked images from The Batman of the Hot Wheels Batmobile have hit the net along with promotional art featuring Robert Pattinson in the cape and cowl.
The Twitter user also notes that more than likely The Batman LEGO images will leak soon as well.
"Hot Wheels The Batman Batmobile pics are already out there. I think we're bound to see some LEGO sets etc get leaked or released too," tweeted Morris.
The Batman Batmobile looks to be based on a '70s muscle car, and the promo art shows off Robert Pattinson as Batman, the Batmobile, and Gotham City in the background.
The pics also include a high-res look at the new Batmobile and even a peek inside, so we see just how well done the Hot Wheels vehicle is for the flick's merchandise.
See below.
Director Matt Reeves previously talked about the new Batsuit and Batmobile at least year's DC FanDome event:
It's very practical, the idea is that [Batman] made [the suit] himself. It needs to look like he can move, but it's still evolving. He's in Year Two of being Batman.

So they started illustrating and I'd say we spent easily a year to do the Batsuit and then to get into the Batmobile, and that, of course, that part's a dream. The idea of getting to do your own version of the Batmobile, you're just kind of like, 'Uh, what?' That's the incredible candy, right?
The Batman Hot Wheels Batmobile:
The Batman Batmobile: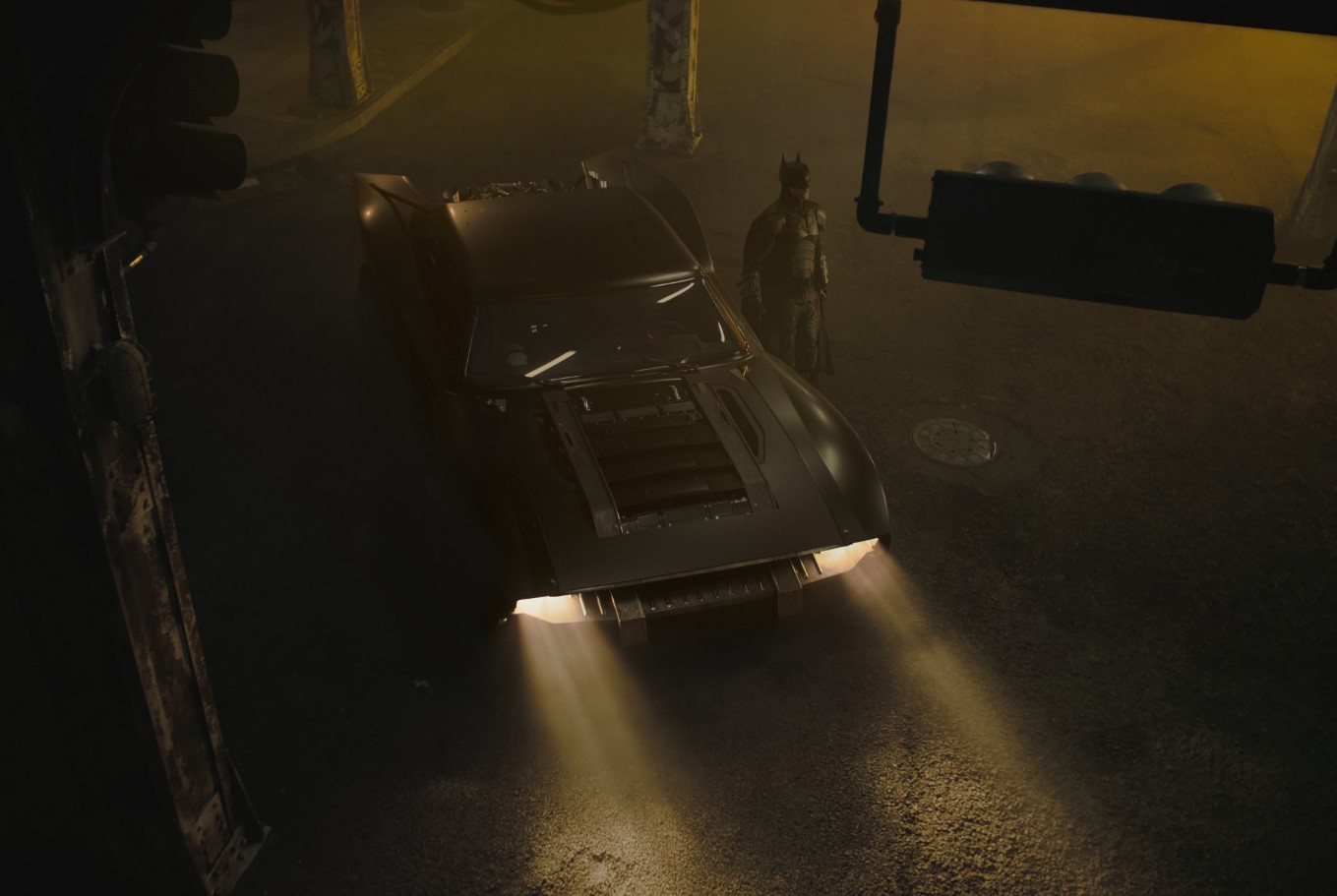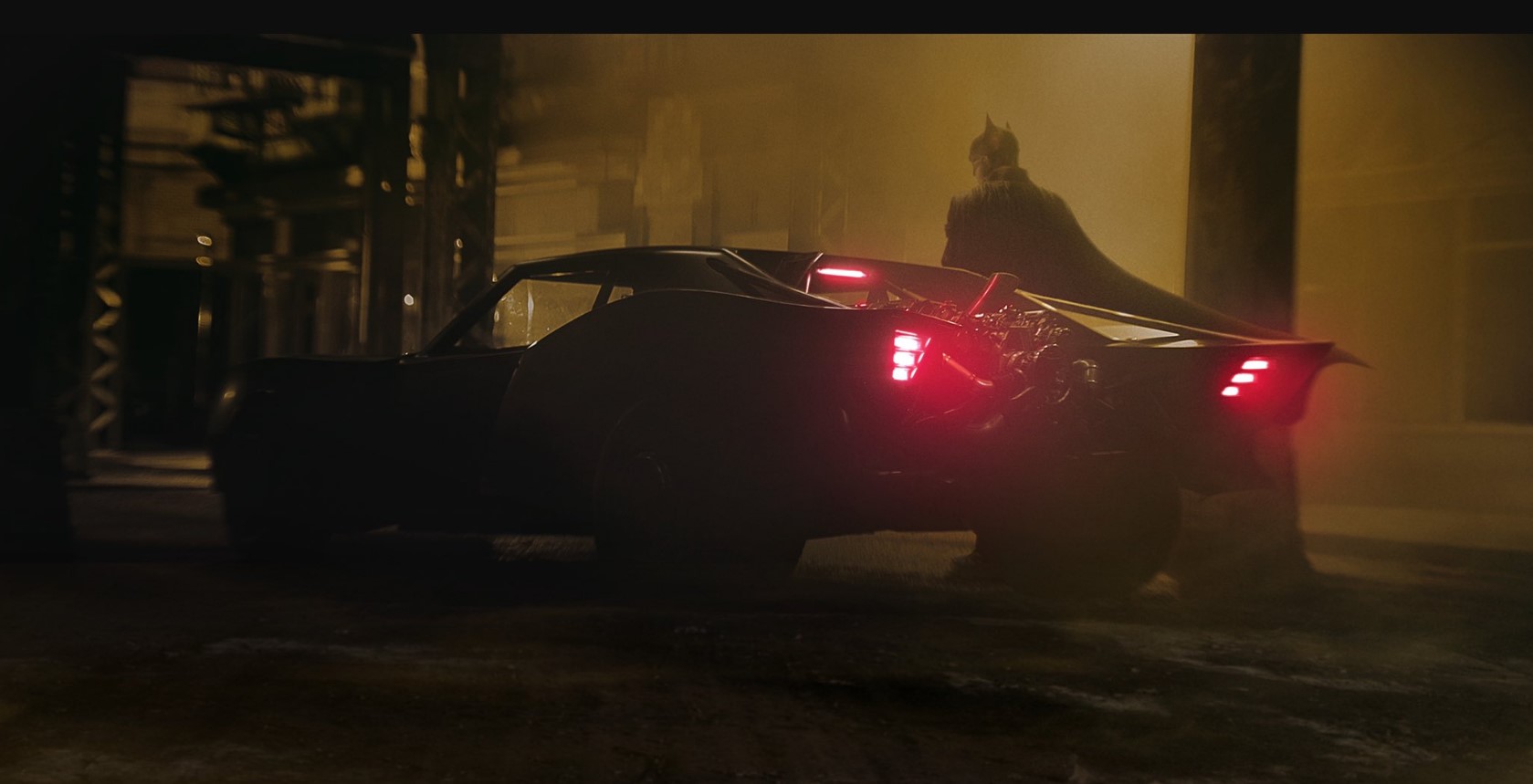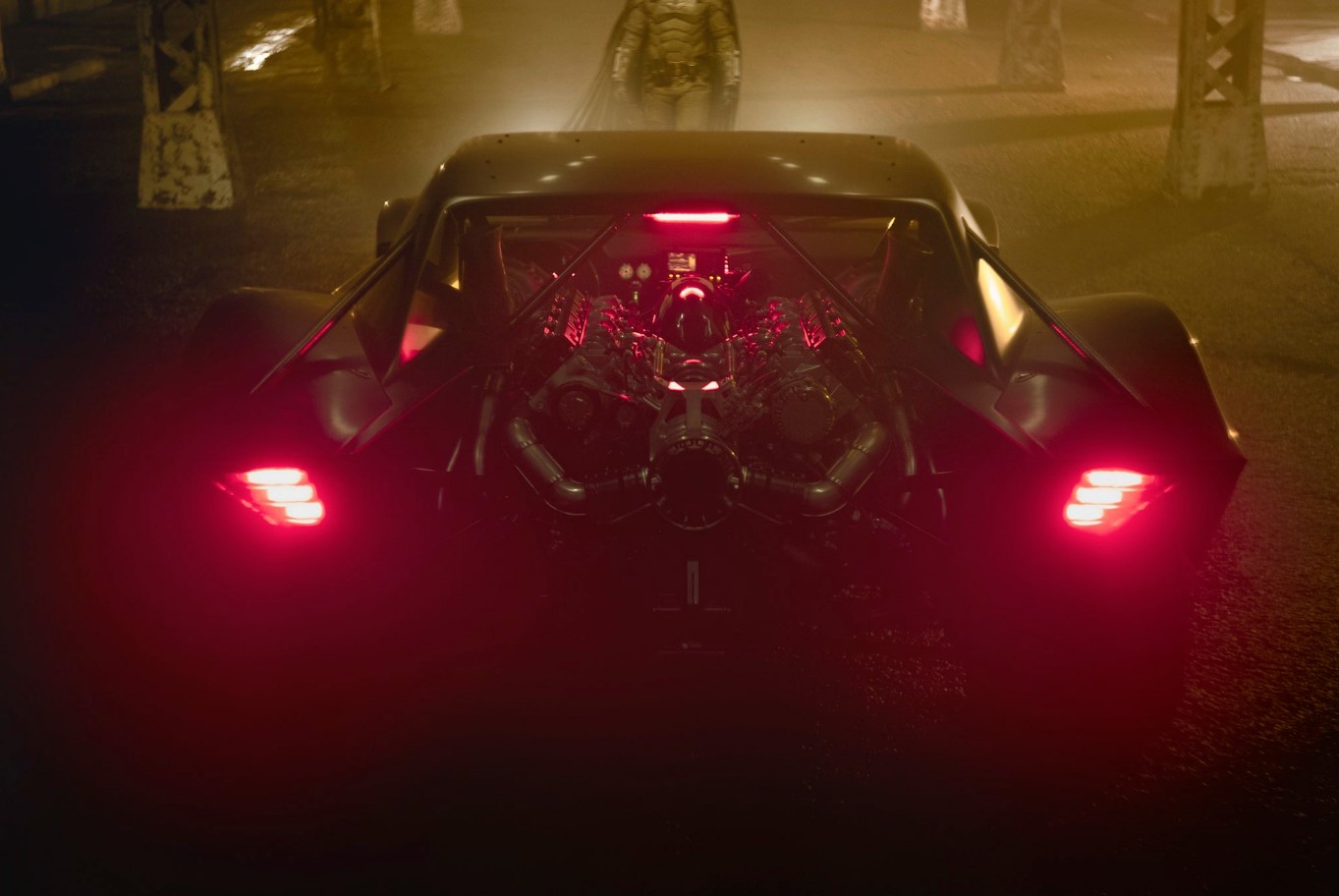 The Batman has a March 4, 2022 release date also starring Zoë Kravitz as Selina Kyle; Paul Dano as Edward Nashton; Jeffrey Wright as the GCPD's James Gordon; John Turturro as Carmine Falcone; Peter Sarsgaard as Gotham D.A. Gil Colson; Jayme Lawson as mayoral candidate Bella Reál; with Andy Serkis as Alfred; and Colin Farrell as Oswald Cobblepot.