When The Batman resumes filming, it is rumored only to film in-studio and that its shooting locations have been scrapped.
The rumor comes from Kris Tapley on Twitter who is the host of Netflix's "The Call Sheet" podcast.
"Hearing THE BATMAN picks back up in September. All locations scrapped. Building everything in studio now," tweeted Tapley Monday.
Hearing THE BATMAN picks back up in September. All locations scrapped. Building everything in studio now.

— Kris Tapley (@kristapley) July 13, 2020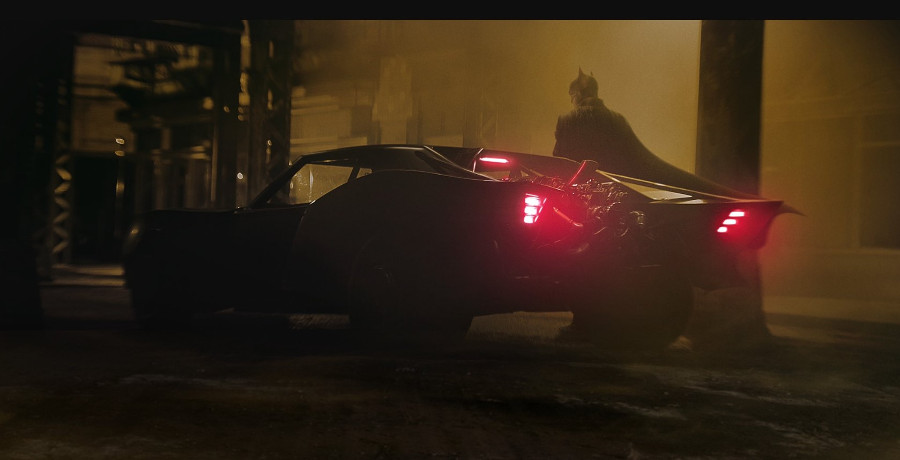 Hollywood in panic mode, big delays
While I don't have specifics on The Batman, the info does fit with what insiders have told me in regards to Hollywood being in panic mode, that everything is on the table, and that Warner Bros. is conflicted over possibly not doing any major shooting until 2021 (I go over what insiders told me in my Patreon).
Fears surrounding the coronavirus have seen a resurgence which may again shut things down, which I was told could lead to a big year gap of new content coming from Hollywood.
I was also told studios are hesitant to start filming over fears of lawsuits surrounding coronavirus and even that actors are hesitant to return to production until January.
Warner Bros., and possibly other studios, building their own sets and keeping things completely in-house may be a way of controlling how to deal with the coronavirus fears while filming.
It's also a way of keeping on schedule, as outside locations, such as in the UK where The Batman is supposed to return filming, could again be shut down causing further delay.
It's also possible that if the studios do build all their own sets in-house, that if they follow a certain protocol, they may be exempt from state shutdowns.
As a result of the coronavirus fears, Warner Bros. recently pushed back The Batman release date to Oct. 1, 2021.
The Batman is directed by Matt Reeves and stars Robert Pattinson as the titular character and Bruce Wayne, Zoë Kravitz as Selina Kyle; Paul Dano as Edward Nashton; Jeffrey Wright as the GCPD's James Gordon; John Turturro as Carmine Falcone; Peter Sarsgaard as Gotham D.A. Gil Colson; Jayme Lawson as mayoral candidate Bella Reál; with Andy Serkis as Alfred; and Colin Farrell as Oswald Cobblepot.