Warner Bros. showed off new footage from The Batman in a featurette revealed Tuesday at the CinemaCon in Las Vegas.
The footage, not released online, showed Robert Pattinson as Batman walking through the gloomy and rainy streets of Gotham City, Batman beating up foes, a glimpse of Andy Serkis as Alfred, explosions, police officers, and lots of chaos.
Director Matt Reeves promised an "emotional Batman movie" that we've never seen before, and he also said the flick is going to be "radically different" from any other Batman movie we've seen prior.
"I felt that we've seen lots of origin stories," said Reeves in the featurette. "It seems things go further and further into fantasy, and I thought, well, one place we haven't been is grounding it in the way that Year One does, to come right into a young Batman, not being an origin tale, but referring to his origins and shaking him to his core. You can have it be very practical, but I also thought it could be the most emotional Batman movie ever made."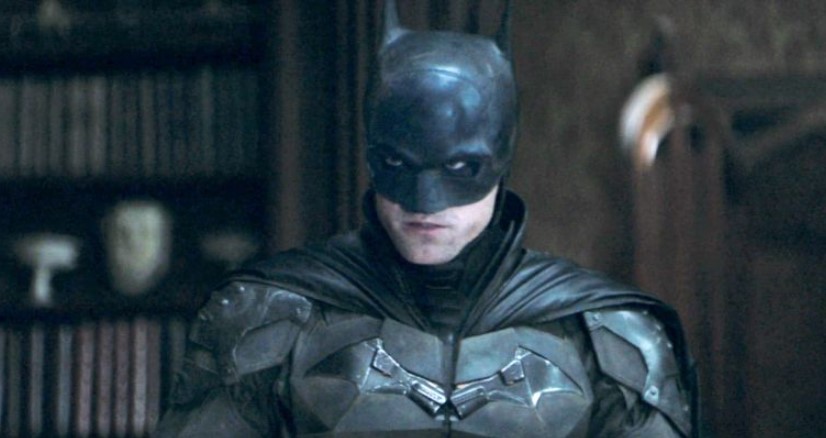 The Batman fights seem very personal says Robert Pattinson
Robert Pattinson also talked about how so many people have connected to the Batman character, and about how the film is a passion project for Matt Reeves.
"For some reason, Batman has always stood as one of the major characters of the 20th century," Pattinson said in the featurette, adding that "all fights seem very personal" to the character in the upcoming film.
Footage of Serkis as Alfred is described as the character having "white hair, wears a vest-coat, and in one brief shot, has a glass of alcohol in his hand."
The Batman fight scene is also described as "very raw, visceral and personal."
Look for a new trailer when DC FanDome returns on October 16. Watch the first one below.
The film has a March 4, 2022 release date and also stars Zoë Kravitz as Selina Kyle; Paul Dano as Edward Nashton; Jeffrey Wright as the GCPD's James Gordon; John Turturro as Carmine Falcone; Peter Sarsgaard as Gotham D.A. Gil Colson; Jayme Lawson as mayoral candidate Bella Reál; with Colin Farrell as Oswald Cobblepot.
The Batman trailer: