It looks as if a new Batmobile is being designed for the Matt Reeves and Robert Pattinson The Batman movie by artist Ash Thorp.
Ash Thorp seemingly confirms his involvement in creating the new Batmobile for The Batman on Twitter in two tweets which saw the artist offer "perhaps" when questioned about the possibility, and a "smile" while replying to Reeves' confirmation of the casting of Robert Pattinson.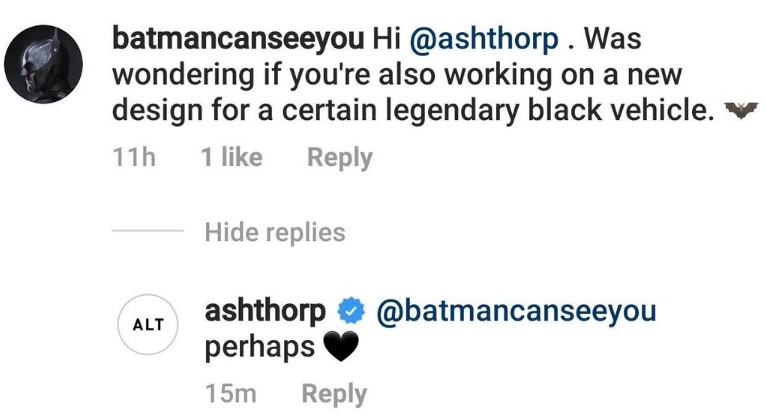 Ash Thor Batmobile in The Batman a sports car?
Ash Thorps is known for a plethora of Hollywood work including working on the visual effects and graphic design for Ghost in the Shell, Assassin's Creed, The Amazing Spider-Man 2, Ender's Game, Total Recall, Person of Interest, RoboCop and more.
It has been said that the Matt Reeves The Batman movie may take place in the past, possibly in the 90s, so possibly Ash Thorps could design a "new" Batmobile based on cars produced in that era. I would guess that the younger Bruce Wayne may go with more of a sports car look for his Batmobile than the older tank-looking Batmobile that Zack Snyder used for Ben Affleck.
How about a Batmobile based on the MacLaren F1?
Zack Snyder version of the Batmobile: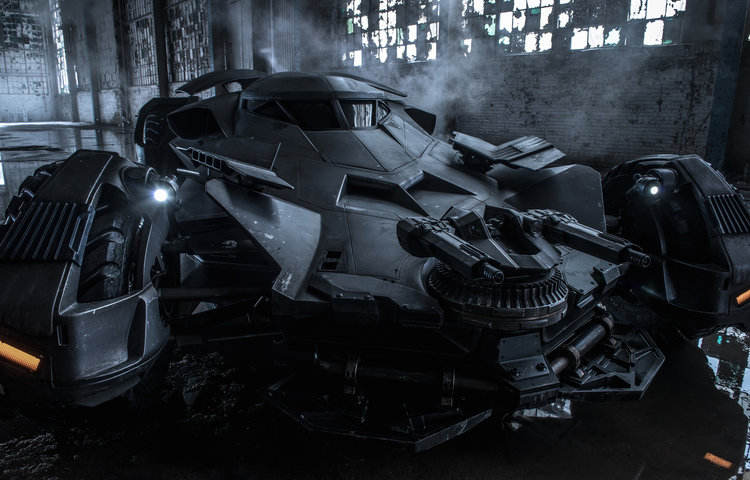 The Batman has a June 25, 2021 release said to be following Bruce Wayne as he tries to find his footing on his way to becoming the genius detective. Robert Pattinson has also signed on for a trilogy, with rumors including the flick will feature six villains, Catwoman, Penguin, Riddler, Two Face, Mad Hatter, and Firefly.