The Batman 2 is a go as Matt Reeves has signed a huge deal with Warner Bros. Discovery and this marks the first time a filmmaker has been given an overall first-look film deal under the merger and with CEO David Zaslav taking over.
Deadline reports WBD is going all in on Reeves which also follows the hiring of Michael De Luca and Pamela Abdy taking over the film division.
Not only is it confirmed The Batman 2 is underway with Reeves co-writing with Mattson Tomlin, but it is also confirmed Reeves is working on The Batman spinoff series The Penguin starring Colin Farrell which will soon go into production. It's also said the Batman Arkham series is in discussion. 
"Making this legendary studio my home is a dream," said Reeves in a statement. "I am so excited to be working with Mike, Pam, and Channing and our teams to bring captivating stories I am truly passionate about to the big and small screen."
Tomlin said on Twitter, "Beyond psyched for my friend @mattreevesLA and all of the exciting things he is up to… but in particular… the thing WE are up to…"
As part of Reeves' deal, Warner Bros. Pictures Group's production divisions – Warner Bros. Pictures, New Line Cinema, Warner Animation Group and DC-based Films – will have first-look rights to Reeves' work as a writer, director and/or producer.
The article also states that De Luca and Abdy want Matt Reeves to stick around Warner Bros. Discovery for the long haul as they compare Reeves to Todd Phillips on The Hangover and Joker franchises, and how Clint Eastwood has been with the studio forever.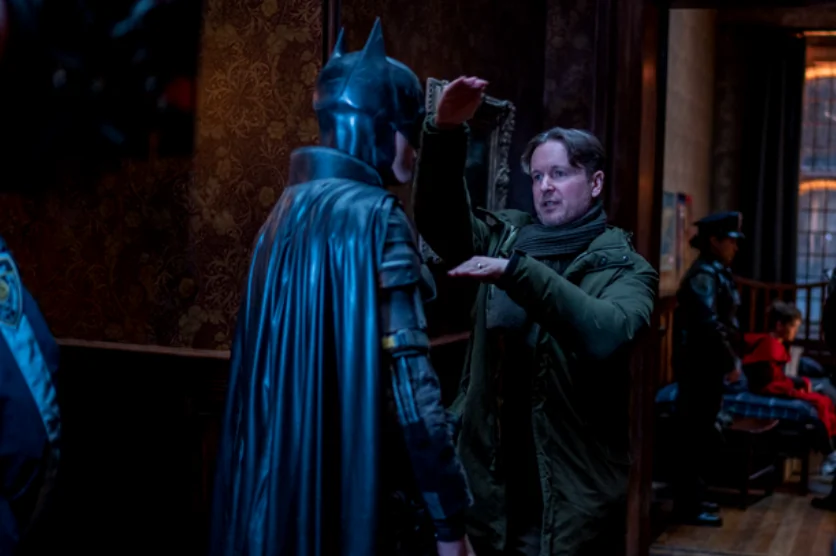 Dream come true for Matt Reeves
"Pam and I gratefully inherited the relationship with Matt from The Batman, and through the beginning stages of planning The Penguin series for HBO Max," De Luca told Deadline. "We were excited to nail down his overall deal because it's a cornerstone of what we want to do with the filmmakers that are working at the studio. We want to create an atmosphere where all of these filmmakers can excel and do their work and stay with us once they are inside the Warners family. Keeping Matt and creating a home for him to do more projects in the Batman universe but also originals, was very important to us."
"Matt is one of the most imaginative and creative minds in the business," said Channing Dungey, Chairman, Warner Bros. Television Group. "We look forward to continuing our partnership with the wonderful 6th & Idaho team and expanding the world Matt so artfully created with The Batman film through our upcoming series The Penguin."
"Warners always had a tradition of being a home base for filmmakers, Clint Eastwood being preeminent among them," De Luca said. "We want to continue that tradition, especially with people we've had success with. We want to create an atmosphere where we get repeat business with these filmmakers. We feel any studio built on the basis of having a roster of filmmakers working at the studio over and over again, is a good business strategy." Said Abdy: "We see it as just essential for the health of the studio to be a vibrant place for writer/directors, and for signature filmmakers to do multiple movies with us."
"Someone like Matt, we'll buy for him whatever he wants to do," De Luca said. "We're making an investment for whatever Matt feels a pull toward, in the Batman universe and otherwise. He has an open invitation to go wherever his interests take him. We'll lean into whatever Matt wants to do. In terms of the writer/directors out there working in this very elevated genre space, with everything Matt's done, from Let Me In to the Apes trilogy to The Batman, he's in a class by himself."
(via Deadline)