The Batgirl movie in development for HBO Max has founds its directors in the form of Adil El Arbi and Bilall Fallah.
The pair are known for Bad Boys For Life and recently developed the upcoming Ms. Marvel Disney Plus series for Disney Plus.
No word on who is going to play Barbara Gordon as of yet.
Christina Hodson wrote the script, who wrote Bumblebee, Birds of Prey and The Flash movie.
'With Batgirl, we hope to take the audience on a fun ride and see a different side of Gotham," said Kristin Burr, producer on Batgirl, who also is producing Disney's Cruella. "Christina's script is crackling with spirit. Adil and Bilall have an excited and joyous energy which is infectious, making them the perfect filmmakers for this Batproject. And I'm just psyched I get to be part of the DC universe, which is super cool."
In the comics, Batgirl is Barbara Gordon, the daughter of Gotham City police commissioner James Gordon.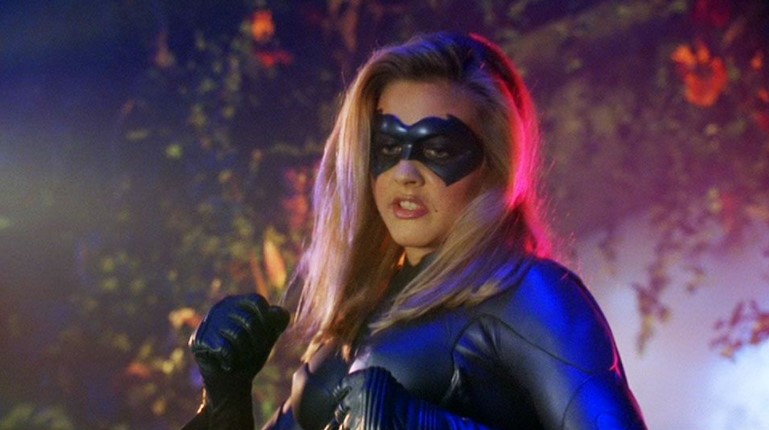 Alicia Silverstone as Batgirl in 'Batman & Robin' (1997)
Barbara Gordon is Batgirl
DC Comics describes the character as:
Barbara Gordon redefined what it meant to be a self-made hero when she crafted her own costume and joined Batman's crusade right under her father's nose.

The mean streets of Gotham City have a number of guardian angels watching over them. And one of the first—the young woman who turned the Dynamic Duo into the Batman family—was Batgirl. Barbara Gordon has always existed between two worlds: her life at home as the only daughter of Police Commissioner James Gordon and her life swinging from gargoyles as an associate of the Dark Knight and a founding member of the Birds of Prey.

Though the two halves of her life don't always mesh, she stays true to the things she believes in. A genius-level hacker and information broker, and an expert martial artist, Babs has, like her namesake, proven to be a fierce survivor, and one of Gotham's most cherished protectors.
Joss Whedon was once attached to the project but is no longer involved.
Yvonne Craig played Barbara Gordon in the Batman '66 TV series, and Alicia Silverstone played the character in Batman & Robin.
(via THR)