Bad Boys For Life directors, Adil El Arbi and Bilall Fallah, are in talks with Marvel for a project.
The Belgian film and television directors spoke with HLN (translated via Google) offering that Marvel wants to talk with them about a potential MCU film or Disney Plus series.
"Marvel wants to meet us, not really for something concrete, a film or series," the pair said.
The article also notes their next project may be Beverly Hills Cop 4, so it is unknown when they would tackle the Marvel project, but the pair notes they are still talking with star Eddie Murphy about it.
"We still have to come to them with an idea, but Eddie Murphy certainly wants to cooperate," they said about Beverly Hills Cop 4.
Regarding Bad Boys For Live, it's the number one movie at the box office starring Will Smith and Martin Lawrence, the third flick in the franchise, that has already made over a hundred million at the box office, including a stellar $73 million opener last week for the Martin Luther King holiday weekend, with a fourth film already announced.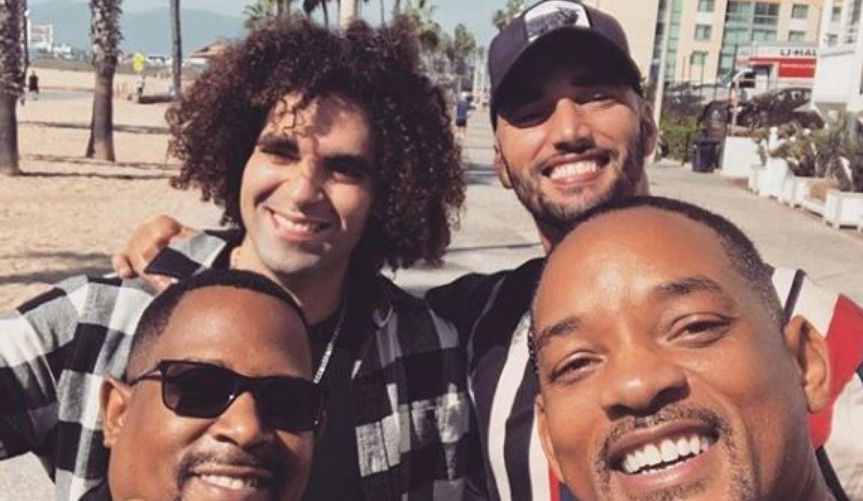 Marvel wants to meet Adil El Arbi and Bilall Fallah
Adil El Arbi and Bilall Fallah are also responsible for Gangsta, about the lives of four dealer friends; Snowfall, about a look at the early days of the crack cocaine epidemic in Los Angeles during the beginning of the 1980s; Black, about a 15-year-old girl in a black gang in Brussels; Image, about a young journalist who films a documentary about the mean streets in Brussels, and they directed Scalped, the upcoming TV series that adapts the Jason Aaron comic book, about a modern-day crime story set in the world of a Native American Indian reservation.
Which Marvel character do you think would be a good choice for the duo? Maybe a Luke Cage reboot? Night Thrasher?