With the Disney-Fox deal said to be going through within the next couple of weeks, the rumors are starting to fly, with it again claimed an Avengers vs. X-Men movie is in some sort of development.
According to the rumor, Kevin Feige and Marvel Studios "will begin building to" an Avengers vs. X-Men movie once the Disney-Fox deal is complete. It's speculated that Feige could lead to a big event Avengers vs. X-Men movie by starting off with smaller films featuring X-Men characters.
It's also been rumored the X-Men will be introduced in the upcoming Eternals movie, so possibly following Eternals, solo X-Men movies of some sort could be released leading up to their battle with The Avengers.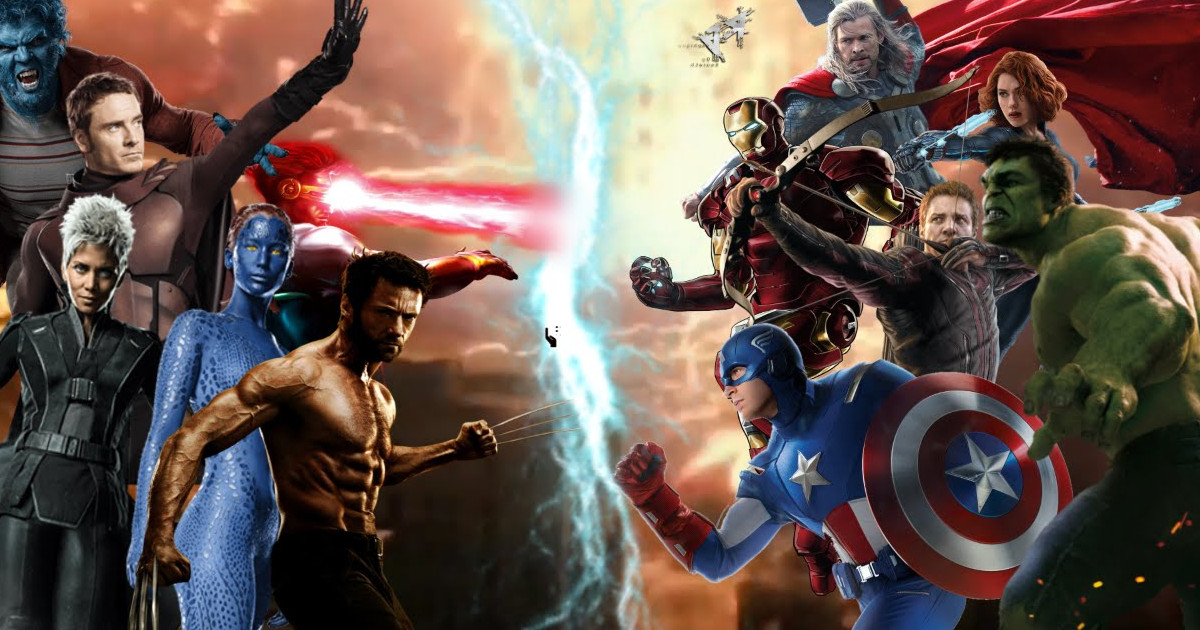 Disney CEO Bob Iger did confirm an Avengers 5 will be happening, which could be for this movie, as he said, "I'm guessing we will try our hand at what I'll call a new franchise beyond Avengers, but that doesn't necessarily mean you won't see more Avengers down the road. We just haven't made any announcements about that."
What's interesting about the Avengers vs. X-Men movie was that the flick was first rumored to be happening back in 2015, which said it would be released in 2020. I also believe throughout the years Stan Lee has teased all the Marvel characters would be back together, so hopefully, something is really happening.
What has been said about the Fox Marvel properties when they come to Disney and Marvel Studios also includes:
The X-Men and FF will come under Marvel Studios president Kevin Feige who recently hinted that the MCU would be using lesser known, new and unheard of X-Men characters.
Disney CEO Bob Iger said some of the Fox Marvel properties will be a part of their Disney Plus streaming service.
Longtime X-Men producer Lauren Shuler Donner confirmed Marvel Studios is rebooting and looking for a new Wolverine. It has further been said Marvel is looking forward to recasting the character and using Wolverine in the MCU.
The actors will be recast (Fox's Jennifer Lawrence and Mystique have already been killed off in Dark Phoenix).
Disney CEO Bob Iger confirmed Disney would still be releasing R-rated Deadpool movies, though he hinted they would come under a new brand to separate them from the Disney product or the more traditional Marvel product.
Ryan Reynolds said there will no longer be any more standalone Deadpool movies, with speculation leaning toward team-up flicks or group flicks (i.e. Deadpool and Cable, or X-Force).
Ryan Reynolds also hinted at a reboot of Deadpool
Smoking and swearing (f-word) won't be a part of the MCU (Wolverine will not be smoking).
(rumor via We Got This Covered)