Check out info and images below on The Avengers: Endgame LEGO sets, which may or may not include scenes from the movie, so maybe a spoiler warning should be issued.
Sometimes the sets do include actual scenes, but other times some of the sets are exclusive for LEGO. See below! The Avengers: Endgame LEGO sets go on sale April 1.
Hasbro action figures, Diamond Select statues and Hot Toys high-end figures have also been revealed.
The Avengers: Endgame has an April 26, 2019 release directed by Joe and Anthony Russo starring Chris Evans, Robert Downey Jr., Chris Hemsworth, Scarlett Johansson, Mark Ruffalo, Jeremy Renner, Paul Rudd, Karen Gillan, Don Cheadle, Danai Gurira, Brie Larson, with Bradley Cooper as the voice of Rocket Raccoon and Josh Brolin as Thanos.
Synopsis: The grave course of events set in motion by Thanos that wiped out half the universe and fractured the Avengers ranks compels the remaining Avengers to take one final stand in Marvel Studios' grand conclusion to twenty-two films, Avengers: Endgame.
Click to enlarge:
Outrider, Thanos, Hulk, Nebula, Iron Man, Captain Marvel: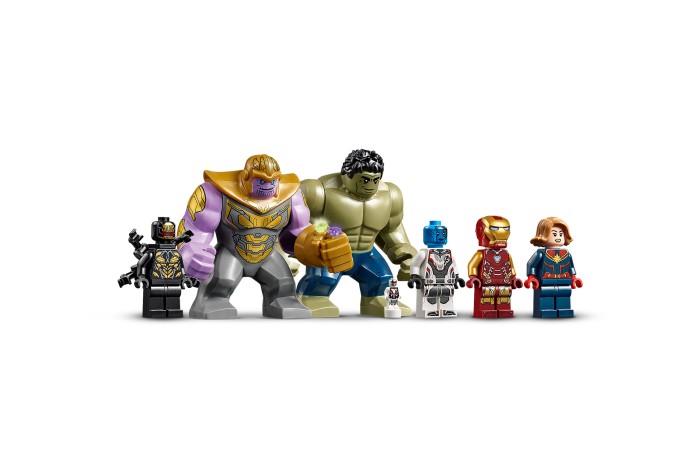 LEGO Marvel Super Heroes Avengers Compound Battle $99.99: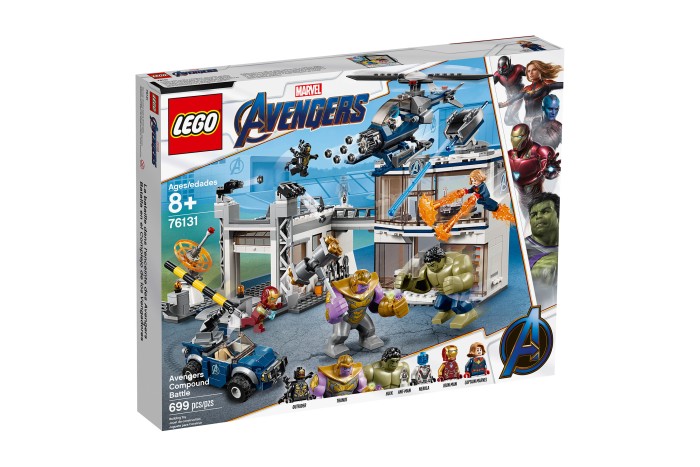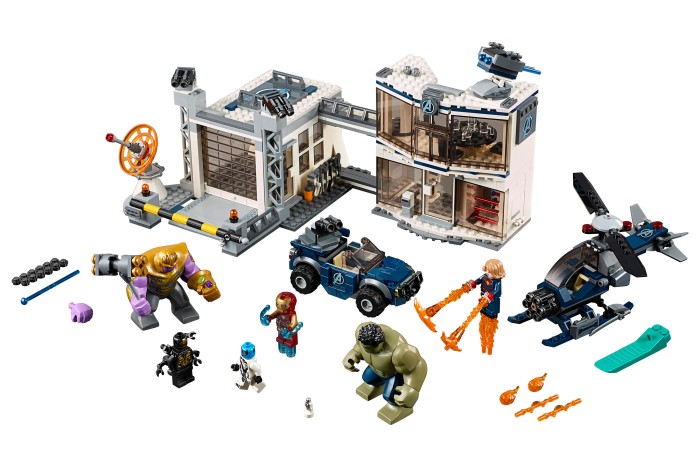 LEGO Marvel Super Heroes Avengers Ultimate Quinjet $79.99:
Chitauri, Rocket Raccoon, Hawkeye, Black Widow, Thor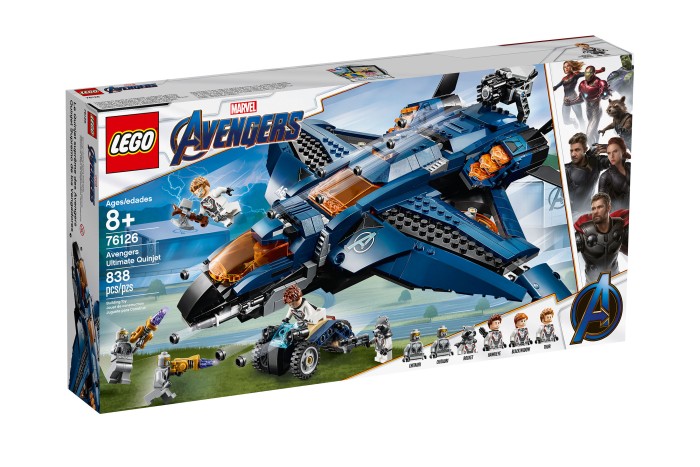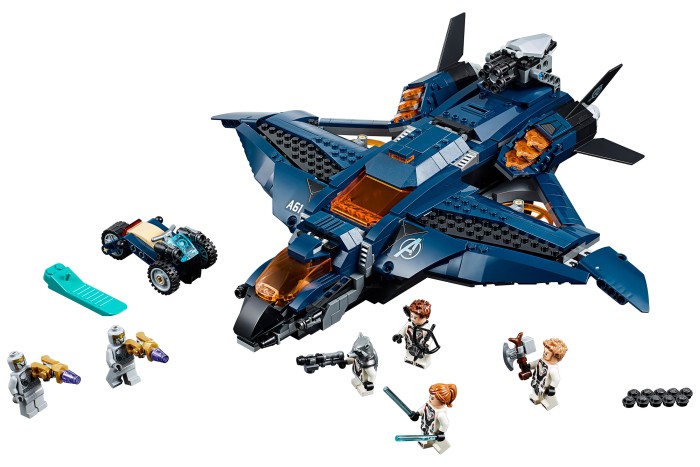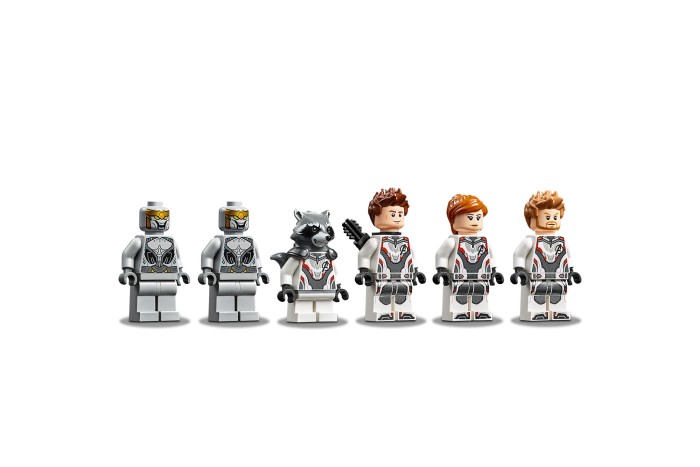 LEGO Marvel Super Heroes War Machine Buster $34.99:
Outrider, Ant-Man, War Machine, Hulkbuster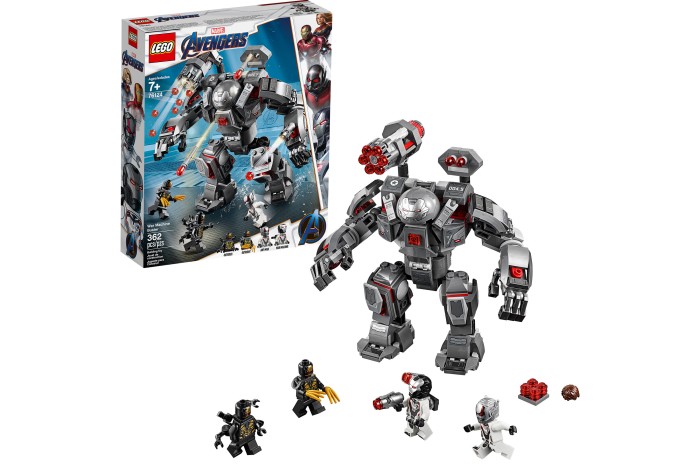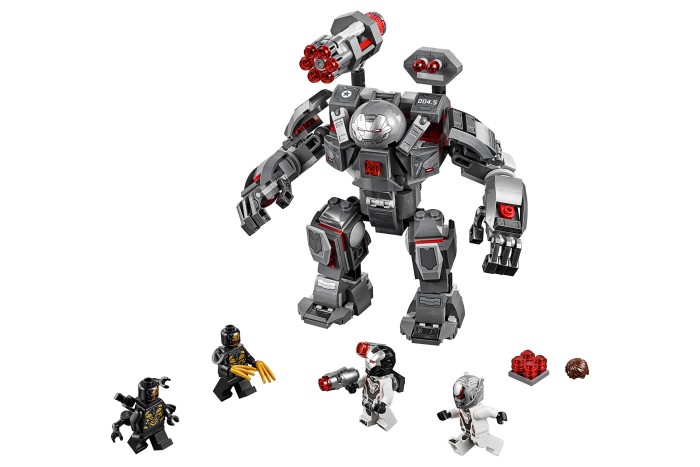 LEGO Marvel Super Heroes Iron Man Hall of Armor $59.99:
Outrider, Iron Man Mark 1, Iron Man Mark 5, Iron Man Mark 41, Iron Man Mark 50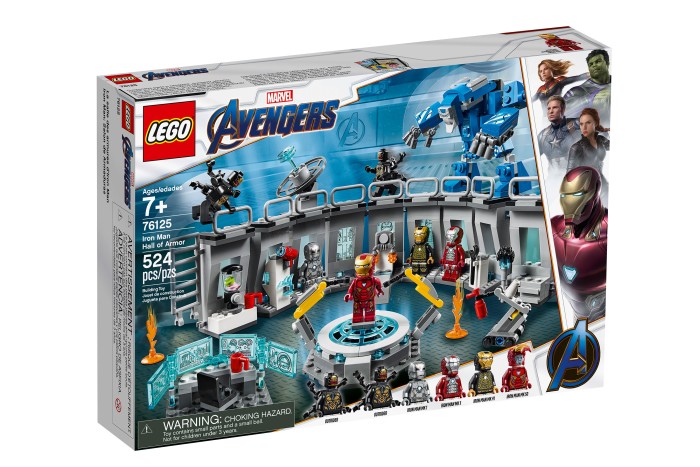 LEGO Marvel Super Heroes Iron Man Hall of Armor: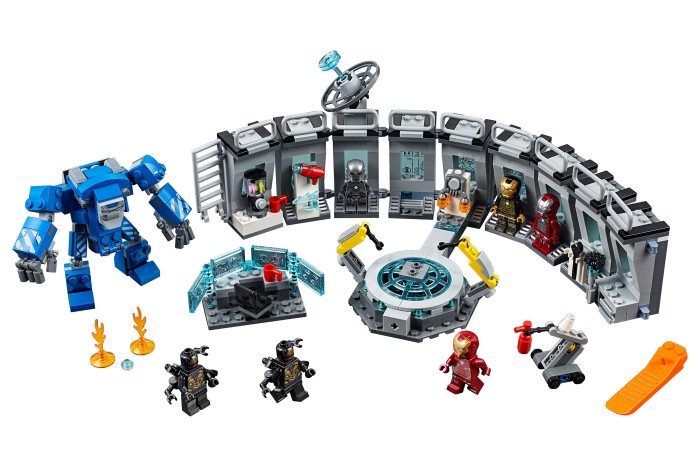 LEGO Marvel Super Heroes Captain America: Outriders Attack $19.99:
Outrider, Captain America