Star of the upcoming The Avengers 4, Mark Ruffalo, will be assembling at next month's New York Comic-Con for an autograph session.
Mark Ruffalo will be in attendance at the NYCC on Thursday, October 4 from 11:00 AM – 12:30 PM EST, 2:30 PM – 4 PM EST and 5-6 PM EST.
Location:
1E Autographing Area
Prices:
$180 Autograph Fee
$190 Solo Photo Op Fee at Epic Photo Ops
Details:
No table selfies will be permitted.
CASH ONLY for Autographs.
NYCC encourages Fans to arrive at Autographing sessions on time since the Talent needs time to rest, recharge, eat, etc. throughout the day. Headshots will be available at the table for signing. Please note that cash is the only method of payment accepted. Guests reserve the right to refuse to autograph an item that they deem inappropriate and bootleg merchandise is not allowed. No candid photography or video recording is permitted.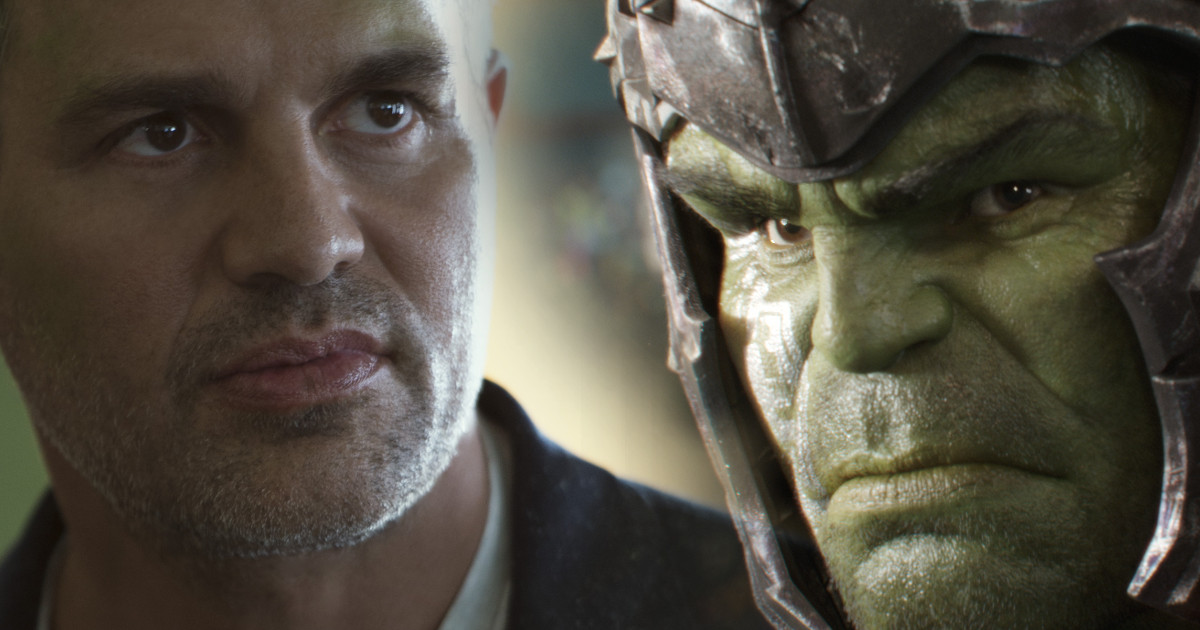 The Avengers 4
While talking about the MCU and The Avengers 4, Mark Ruffalo recently offered he would like Hugh Jackman back as Wolverine to take on the Hulk.
"Well, of course, there's always the Banner-Black Widow combo, which I think is always a good combination. It'd be cool to see — I mean, people talk a lot about Wolverine and Hulk hooking up, I think that would be a really great combo," Mark Ruffalo told The Marvelists podcast. "And I love Hugh [Jackman], and it would be cool to do something with him, if he's up to doing it. He's always teased Hulk versus Wolverine would be pretty fun."
Mark Ruffalo also talked about Hulk vs Banner playing out in The Avengers 4.
"That has become something we have been riffing on since Avengers 2. We played with it a lot in Ragnarok, and it continues to be teased out in Infinity War 1 and Infinity War 2," Ruffalo said with talk of the potential of seeing a merged Banner and Hulk form. "…The Professor. Well, they've done it in the comics. The Professor. They've actually melded the two of them together," Ruffalo said. "There is an infinite way you can go with it, and then the beauty is we can change it at any point. That is the beauty of these comics, the beauty of what Kevin [Feige] has created with letting each director have their own vision and idea, and twist it and turn it, and bring people back to life or not back to life."
The Avengers 4 has a May 3, 2019 release directed by Joe and Anthony Russo and stars Robert Downey Jr., Josh Brolin, Chris Evans, Chris Hemsworth, Scarlett Johansson, Mark Ruffalo, Jeremy Renner, Karen Gillan, Bradley Cooper, Chris Pratt, Zoe Saldana, Dave Bautista, Tom Holland, Benedict Cumberbatch, Paul Rudd, Evangeline Lilly, Sebastian Stan, Chadwick Boseman, Don Cheadle, Danai Gurira, Letitia Wright and Brie Larson.
The movie is a sequel to Infinity War where the Great Titan left the universe in shambles by killing off half the population including the Avengers. Now Marvel's super heroes must suit up perhaps one last time to make things right by taking down Thanos once and for all.