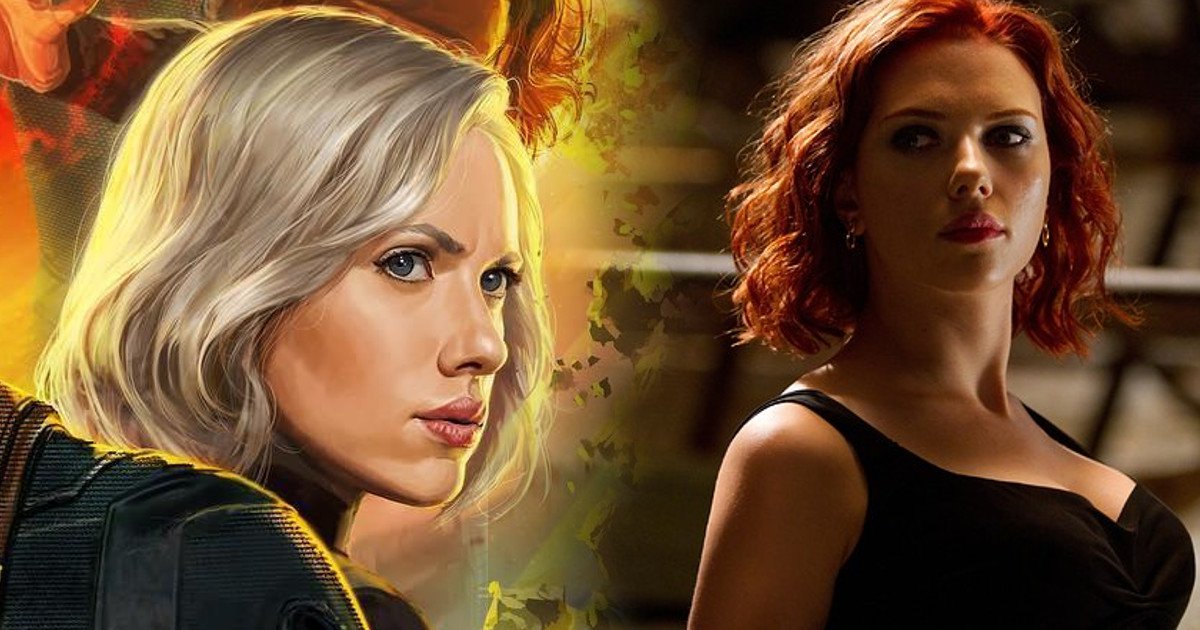 The Avengers: Infinity War poster revealed that Scarlett Johansson's Black Widow gets a new look with blonde hair.
Now Scarlett Johansson has been spotted on the set of Avengers 4 in Atlanta where she sports her new blonde do. It's possible her hair may be further altered as the poster features Black Widow with longer hair. The Daily Mail also points out Scarlett Johansson has a new tattoo on her back, which may or may not be for Avengers 4. 
I believe the leaked Avengers: Infinity War trailer may also feature a blonde Black Widow.
In addition to Scarlett Johansson getting a new blonde look for Avengers 4, Jeremy Renner also sports a new hair do as Hawkeye will have a mohawk. Jeremy Renner took to Instagram to tease Hawkeye:
The Avengers 4 has a May 3, 2019 release. 
Tags: