​Star-Lord and the Grandmaster are both appearing in the upcoming Jurassic World: Fallen Kingdom–their actors, that is. Chris Pratt and Jeff Goldblum are asked about appearing in The Avengers 4, where they obviously can't offer much, but do tease a little bit.
"In the break between Infinity War part one and part two, what's Star-Lord up to?" Pratt responded to MTV's questioning about The Avengers 4 . "You'll know once you see part two."
Chris Pratt also commented on Guardians of the Galaxy 3, and interestingly enough didn't confirm when the movie takes place (Marvel's next movies, Ant-Man and the Wasp and Captain Marvel, take place prior to the events in Infinity War).
"I'm slated to film in January so we don't know yet time-wise where that lines up," Pratt said. "I'm hoping it's not the last you see me, but you can't be certain."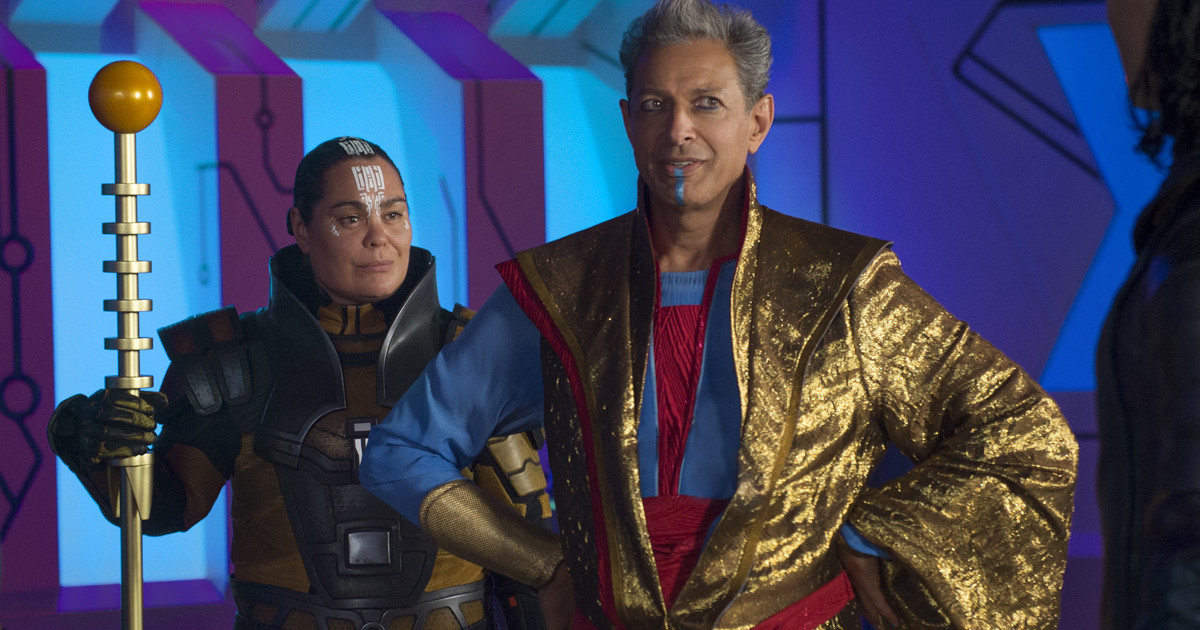 Regarding the Grandmaster, last we seen of the cosmic elder was in Thor: Ragnarok where an alternate post-credit scene revealed he was on his way to Earth.
"I don't know. Who knows," Goldblum said. "They've got a good imagination. Kevin Feige, Louis D'Esposito, and Victora Alonso over there, they know what they're doing. They make good movies. Well, see if I could contribute anything to what they were doing. I imagine this, that my brother, the Collector played by Benicio del Toro, maybe they see us together. I don't know. Who knows, but my character can do anything. I've got more super powers than all of them put together… I'm the Grandmaster. You can't kill me. I can do all sorts of things…"
The Avengers 4 gets released May 4, 2019.
Watch the video for more from Chris Pratt and Jeff Goldblum talking The Avengers 4: