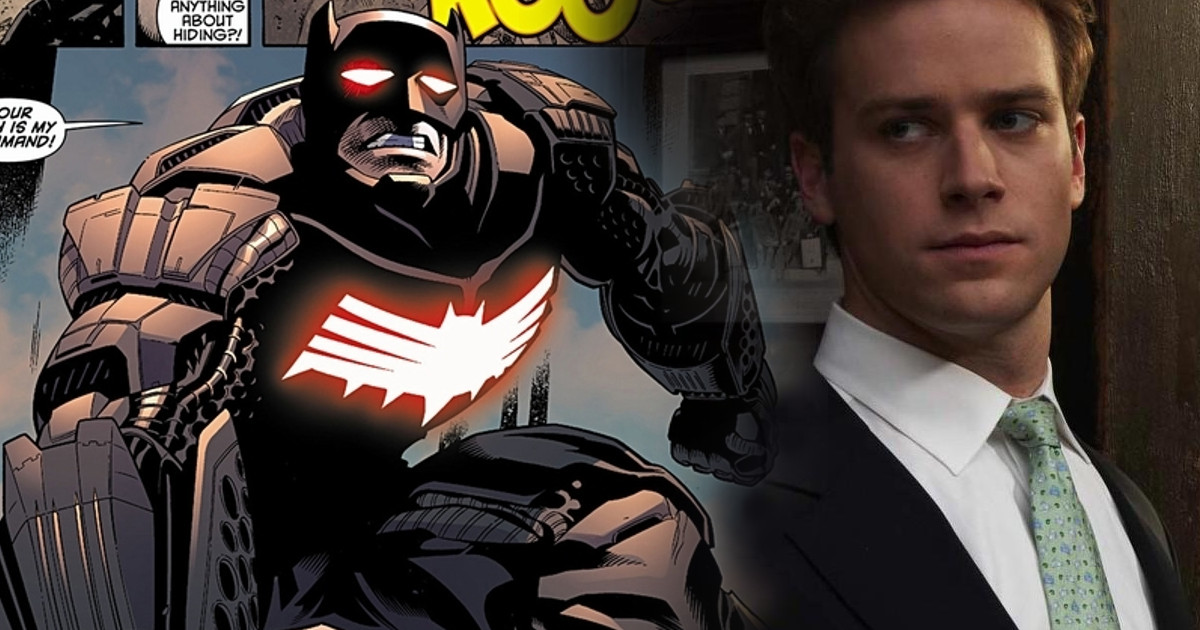 Armie Hammer, who is currently speculated to play Green Lantern, Shazam or any number of DCEU characters, was once attached to the defunct George Miller Justice League Mortal movie back in 2008; however, due to the writers strike around the time and budget issues, the movie never got off the ground, but it did go so far as almost going into production which meant the costumes were designed. 
While speaking recently with Screen Rant, Armie Hammer described the Batman suit for Justice League Mortal:
Oh yeah, for sure. I put on the whole suit. Weta made our suit. It was all functioning. It had like carbon fiber, and it had like pistons and gears that would function. It was amazing! It was like a exoskeleton suit.

It was really awesome. Uh… I don't know if I was supposed to say all that.
Armie Hammer did reveal there might be pictures of the Batman suit somewhere out there, but he doesn't have any himself.
A few years ago also saw Armie Hammer talk about the Batman suit offering that it was bad ass:
They're pretty bad ass... Did you see the Batsuit? With all the carbon fiber and... like mechanics and springs and pistons on it... What we did, and when we got down there [George] Miller was like, "We are going to push these DC people farther than they are even going to be comfortable with."  

And then the DC people showed up and they looked around, and they were like [moves his head back and forth with a look of astonishment], "This is more than we are comfortable with, but we love it and you can do whatever you want." And then it just went even farther. It was great. Yeah.
Tags: