Aquaman promotion kicks off with a first look at Yahya Abdul-Mateen II as the villain of the movie, Black Manta.
The image is described as:
"High-seas mercenary Black Manta (Yahya Abdul-Mateen II) tackles a prototype for his super suit and prepares to rays hell."
Update: Entertainment Weekly notes that Black Manta is not the main villain of the movie, it is Patrick Wilson's King Orm.
"Black Manta is a really interesting character who is somehow factored into this story but our main story is about Jason and Patrick," Wan said.
James Wan also teased Black Manta: "He's part mercenary but full-time pirate who in his suit will look like some crazy alien from outer space."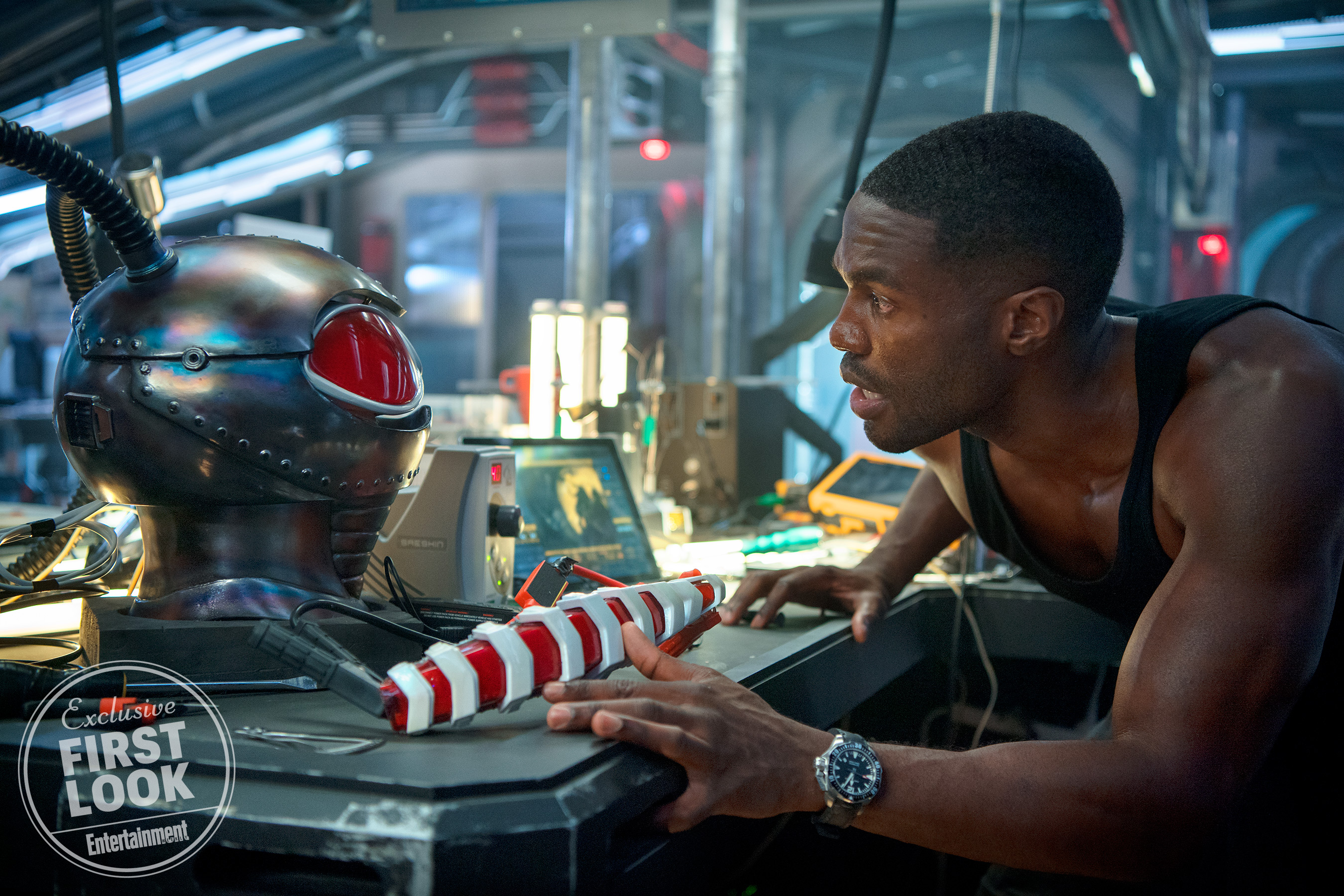 It's also thought the first Aquaman trailer will be released next month during Comic-Con.
Aquaman has a December 21, 2018 release starring Jason Momoa as the titular character, Amber Heard as Mera, Willem Dafoe as Nuidis Vulko, Patrick Wilson as Orm the Ocean Master, Yahya Abdul-Mateen II as Black Manta, with Temuera Morrison as Tom Curry, Nicole Kidman is playing Queen Atlanna, and Dolph Ludgren is King Nereus.
DC Comics describes Black Manta as:
Blood is thicker than water—and for Black Manta and Aquaman, bad blood has forever tainted the waters of their lives.
A ruthless treasure hunter and mercenary, the man known as Black Manta spent his days scavenging the unexplored depths of the ocean, discovering long lost relics and powerful mythical items, all while taking on various jobs to fund his passion. Until one particular job changed his life.
Hired to bring back a sample of Arthur Curry's blood, Black Manta encountered the young Aquaman and his father while the two were out at sea. In the ensuing struggle, Aquaman's father suffered a heart attack that ultimately led to his death. Seeking revenge, Aquaman hunted down Black Manta—and accidentally killed his father in retaliation. Thus began a circle of vengeance that forever bonded hero and villain.
Fueled by hate and utilizing a powerful suit of armor that allows him to breathe underwater, survive the incredible pressures of the ocean depths and fire deadly energy blasts through his mask, Black Manta seeks to destroy Aquaman and everything he holds dear.