To go with the new release date, director James Wan has released a batch of Aquaman 2 concept art including Jason Momoa's titular character, Arthur Curry, vs. Yahya Abdul-Mateen II's Black Manta.
"AQUAMAN & The Lost Kingdom moving to Christmas Day 2023. I'm a bit superstitious and I love that it's a December release like the first one!" posted Wan on Instagram.
Wan continued: "Here is a small glimpse of some artwork into the big, epic world-building we're creating, and I need the time to do it right. These images barely scratch the surface of this movie (haven't even shown the weird and wonderful characters and creatures of this world yet). I can't wait to show, but you have to wait just a little bit longer ;)."
Check out the art below.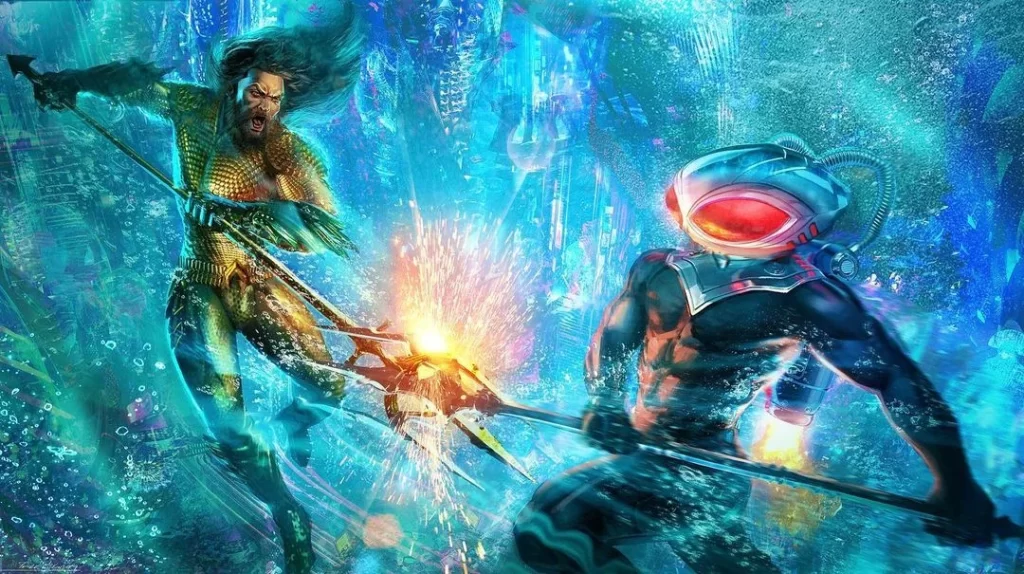 Aquaman 2 release date pushed back
Aquaman 2 has moved from its March 2023 release date to December 25, 2023, and it has also been announced Shazam! 2 moves from its December 21, 2022 release date to Aquaman 2's former March 17, 2023 release date.
Jason Momoa recently said he is onboard Warner Bros. Discovery and CEO David Zaslav's big DC plan and would be up for an Aquaman 3.
"I just trust in them to make the right decisions, and I gotta stay in my lane," Momoa said on Tuesday.
Regarding Aquaman 3: "As long as we can. If people don't like it and it feels like it's past its due date, then we won't make another one," he said. "But if they love it, then we will make more, you know. I don't want to force anything down someone's throat to watch it. But I love it."
Momoa also added about Aquaman 2 that "we killed it" and "made something amazing" with the sequel and "we wrote a great story."
Aquaman and the Lost Kingdom also stars Patrick Wilson.
James Wan shares Aquaman 2 concept art: