Aquaman 2 is now filming as director James Wan announced the start of production on social media; however, the news is being overshadowed by the number of fans demanding that Amber Heard be fired from the flick.
James Wan posted an image of a clapperboard with the movie's working title, "Necrus," amid a frozen tundra likely referring to the official title of the sequel, "The Lost Kingdom."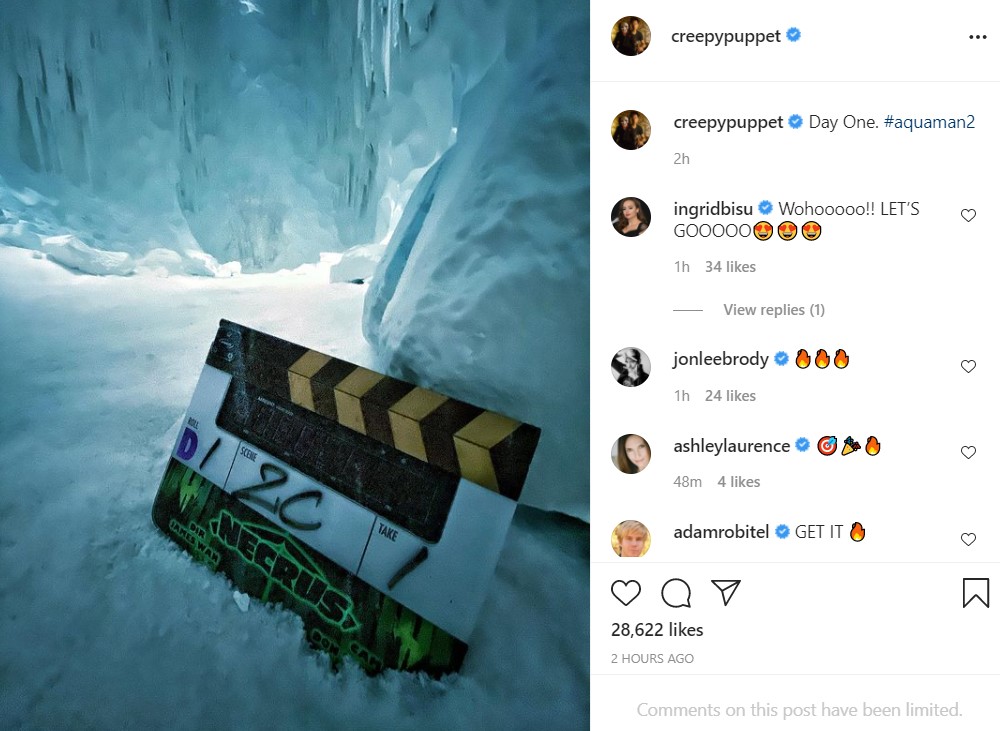 Amber Heard trending on Twitter
Regarding Amer Heard, currently trending on Twitter, with almost 3000 tweets, are Twitter users' tweets responding to the start of Aquaman 2 with mention of Amber Heard as many fans back Johnny Depp in the pairs' ongoing feud.
"Before you pay to see #aquamanandthelostkingdom, remember your $ is going to pay the salary of Amber Heard, who admitted to abusing Johnny Depp, lied in the press, allegedly stole a r*pe story, claimed to donate to CHLA but has not, and somehow kept her role. #DontSupportAbusers," states a tweet that is going viral. Check out more reactions below.
James Wan recently welcomed back Amber Heard as Mera for Aquaman 2 and the actress has also teased that she is back in training for the role.
Aquaman and the Lost Kingdom has a Dec. 16, 2022 release date starring Jason Momoa, Yahya Abdul-Mateen II as Black Manta, and Temuera Morrison as Tom Curry.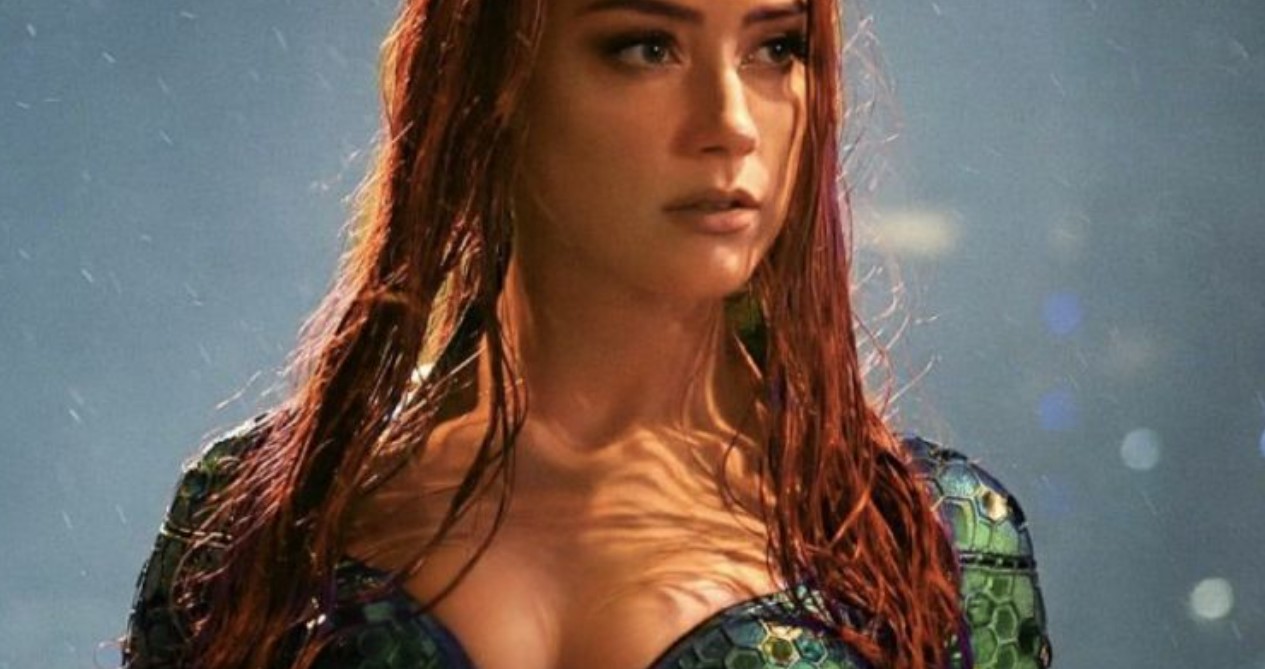 Amber Heard Aquaman 2 reactions:
Before you pay to see #aquamanandthelostkingdom, remember your $ is going to pay the salary of Amber Heard, who admitted to abusing Johnny Depp, lied in the press, allegedly stole a r*pe story, claimed to donate to CHLA but has not, and somehow kept her role. #DontSupportAbusers

— Femme (@FemCondition) June 28, 2021
Giving companies like Warner Brothers a FREE PASS because "other people work on movies too" is a TERRIBLE TAKE.

You REWARD them:
– backing false accusers like Amber Heard
– TARGETING victims of domestic abuse like Depp
– telling MILLIONS to F-off because "not my consumer." pic.twitter.com/K231VTqKy7

— ThatUmbrellaGuy (AKA That Vigilante Guy) (@ThatUmbrella) June 28, 2021
Amber Heard pic.twitter.com/VPa1jbi1eA

— SpideySlayer24 (@CaptainFanta2) June 28, 2021
Let's support Jason Momoa, not the scank called Amber Heard pic.twitter.com/eSOttT5ViM

— GhibliFanboy (@FanboyGhibli) June 28, 2021
The Aquaman 2 cast whenever they finish filming a scene with Amber Heard pic.twitter.com/wbtxUj6EAj

— —— –️‍–❓0❓❓ AKA #1 Ratcatcher 2 simp —- Ω (@The_GM_is_God) June 28, 2021
The fact that Amber Heard still has a career should be classified as a hate crime.. pic.twitter.com/JBBsf1ZFlC

— inkiad–️‍– (@Inkiadk) June 28, 2021
Don't care fire Amber Heard https://t.co/y9Cnq1jfuB

— illusive ⊙ (@illusiveBeast) June 28, 2021
Jason momoa trying to get Amber heard fired from Aquaman 2 pic.twitter.com/EI6bShudpD

— I hate trump (@willowhalliwell) June 28, 2021
Aquaman 2: Amber Heard back in training as Mera: