Marvel Studios has released two new promos for Ant-Man and the Wasp: Quantumania with a "Battle" spot and a "Kang the Conqueror" featurette.
"He will burn the world," teases the 30-second spot which also teases that an Avengers returns and a Conqueror reigns.
The featurette teases more of the same and features interviews with members of the cast, including Jonathan Majors, whose Kang has been described as the MCU's most powerful villain to date.
"Kang the Conqueror is the new iconic villain in the MCU," says Kevin Feige, head of Marvel.
"We knew we wanted to go to places we've never been," says director Peyton Reed. "And pitting Ant-Man against a major villain felt perfect."
Paul Rudd adds, "Audiences have seen a version of this character in the series Loki,"
"In our film he is very different," says Feige. "Kang is an infinite number of different personas and you need an actor to be able to pull that off and that is Jonathan Majors."
Watch more below!
Ant-Man and the Wasp: Quantumania opens February 17, with Thursday previews also available; the flick is currently tracking for around a $120 million opening four-day President's Day weekend.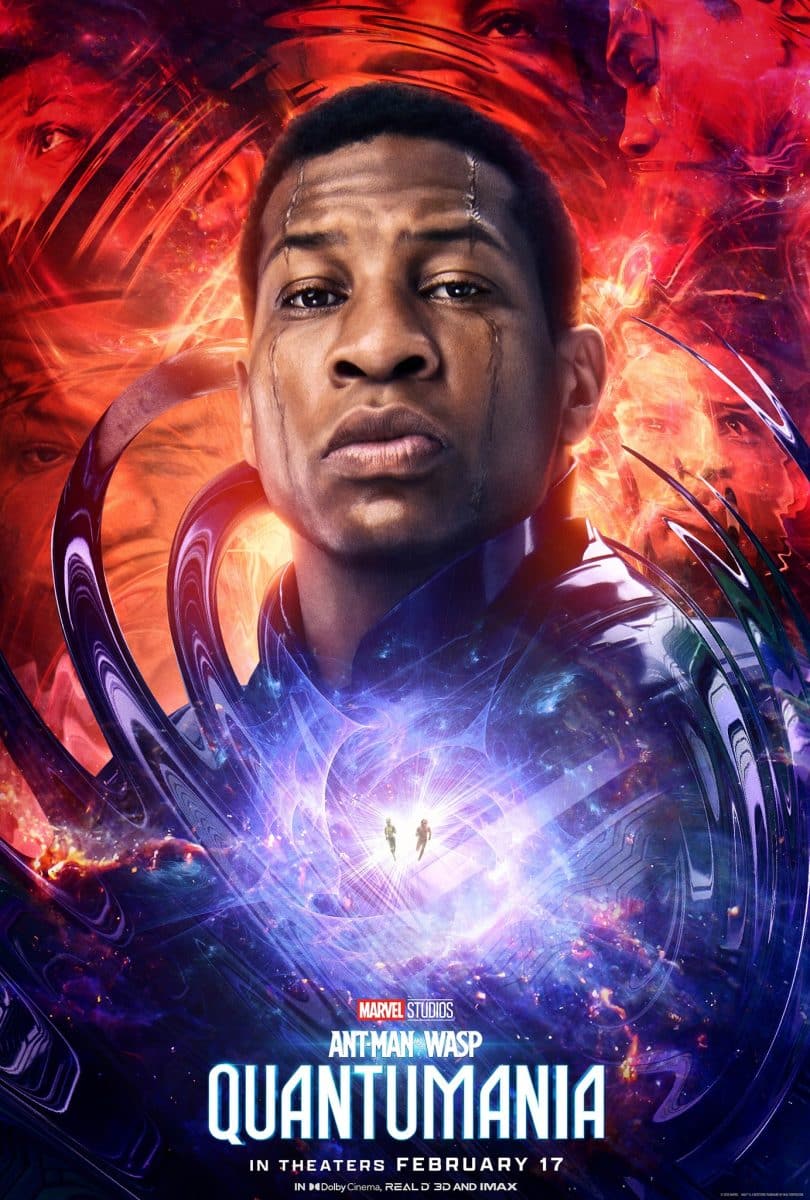 What is Ant-Man and the Wasp: Quantumania about?
Marvel Studios' Ant-Man and The Wasp: Quantumania finds Scott Lang and Hope van Dyne continuing to explore life as a couple who also happen to be Super Heroes.
Life is good—Scott has penned a book, Hope is championing humanitarian causes, and their family—Hope's parents, Janet van Dyne and Hank Pym, and Scott's daughter, Cassie—are finally part of their day-to-day lives.
Cassie, it turns out, shares her new family's passion for science and technology—specifically with regard to the Quantum Realm. But her curiosity leads to an unexpected, one-way trip for them all to the vast subatomic world, where they encounter strange new creatures, a stricken society and a master of time whose menacing undertaking has only just begun.
With Scott and Cassie pulled in one direction, and Hope, Janet and Hank in another, they are lost in a world at war with no idea how or if they'll ever find their way home again.
Kicking off Phase 5 of the Marvel Cinematic Universe, the fast-paced, big-screen adventure features all of the heart and humor fans of the MCU expect.
Watch the Ant-Man and the Wasp: Quantumania promos: