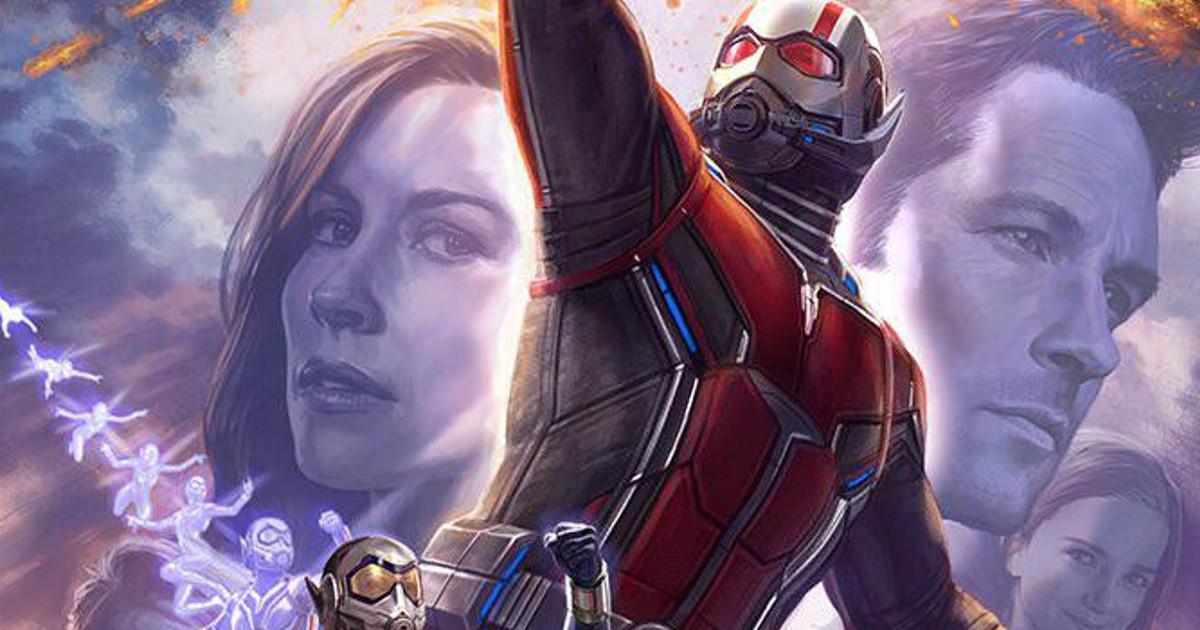 Following yesterday's Marvel Studios panel, today sees a new Comic-Con poster released for Ant-Man and the Wasp!
During the panel, a new logo, concept art and cast announcements were revealed including Michelle Pfeiffer as Janet Van Dyne, Hannah John-Kamen as the Ghost, Randall Park as Agent Jimmy Woo, and Laurence Fishburne as Dr. Bill Foster, aka Goliath!
Ant-Man and the Wasp footage was also shown: Wasp shown in her new suit, which is more yellow. Ant-Man is shown riding on his daughter's back. A car chase is is shown where one car shrinks and then goes under another car, enlarges and turns the car over. The teaser ends with a giant Scott Lang peeking out of a corner of a busy street.
Ant-Man and the Wasp hits July 6, 2018 directed by Peyton Reed also starring Michael Douglas and Michael Pena.