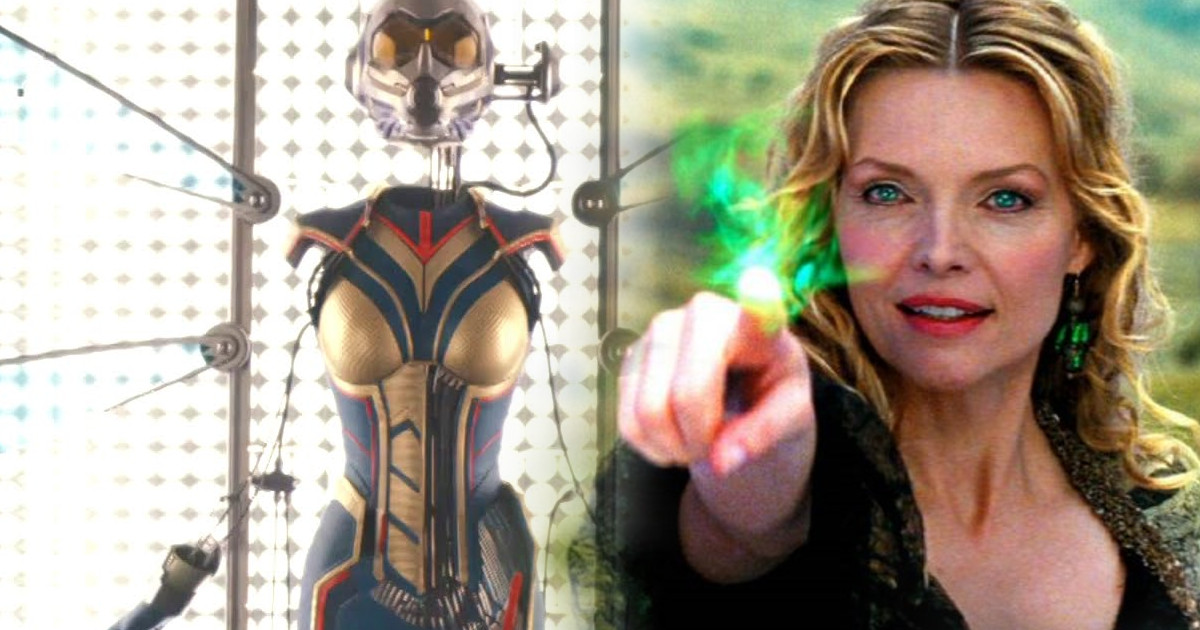 Marvel Studios panel kicks off a little late, which is moderated by Chris Hardwick.
A video is shown from Ant-Man's Paul Rudd and Michael Pena, and it recaps the MCU! It's more of a comedy sketch as they recap the MCU with Hulk hands, a pic of Robert Downey Jr., another pic of David Hasselhoff as Nick Fury, Tom Hiddleston dancing in South Korea etc. Paul Rudd says Ant-Man is the Godfather of the Marvel movies.
Janet Van Dyne for Ant-Man and the Wasp is revealed to be played by Michelle Pfeiffer!
A new Ant-Man and the Wasp logo is revealed
Ant-Man and the Wasp footage is shown with Wasp shown in her new suit, which is more yellow. Ant-Man is shown riding on his daughter's back. A car chase is is shown where one car shrinks and the goes under another car, enlarges and turns the car over. The teaser ends with a giant Scott Lang peeking out of a corner of a busy street.
New Ant-Man and the Wasp cast announcements include Hannah John-Kamen as the Ghost, Randall Park is Agent Jimmy Woo, and Laurence Fishburne is Dr. Bill Foster, aka Goliath!
Captain Marvel movie concept art is revealed! Samuel L. Jackson is confirmed to return as Nick Fury in the film. The movie is set in the early 1990s! The villains are the Skrulls! Skrull concept art is shown which is spot on with the comics.
Next up is Thor: Ragnarok with the cast coming on stage! Details include that Jeff Goldblum's Grandmaster rules planet Sakaar and puts together games. Valkyrie finds Thor and brings him to the Grandmaster.
Peek at the Thor: Ragnarok trailer which leaked early online in Russia (up here soon).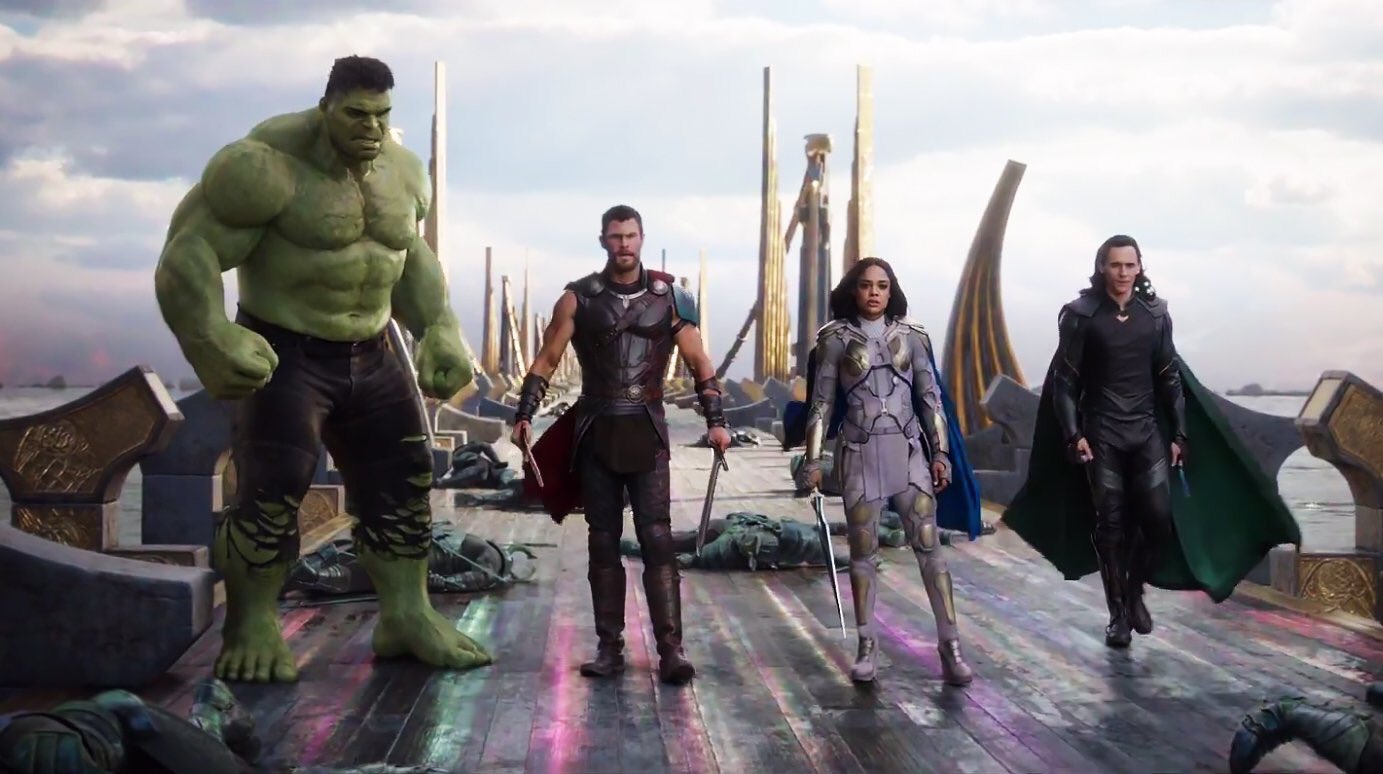 Thor: Ragnarok trailer is now online! Watch it here!
Black Panther is next with the cast coming on stage! Details include the movie starts at the end of Captain America: Civil War with T'Challa mourning his father's death and trying to figure out how to be king. He's then forced to confront a threat immediately! The cast then talk about each of their characters.
Black Panther footage is shown, and it's said to be exclusive for SDCC attendees! Meaning it's not going to be released online!
The Avengers: Infinity War trailer is the same as shown at the D23 Expo. Description here.
And that's it!