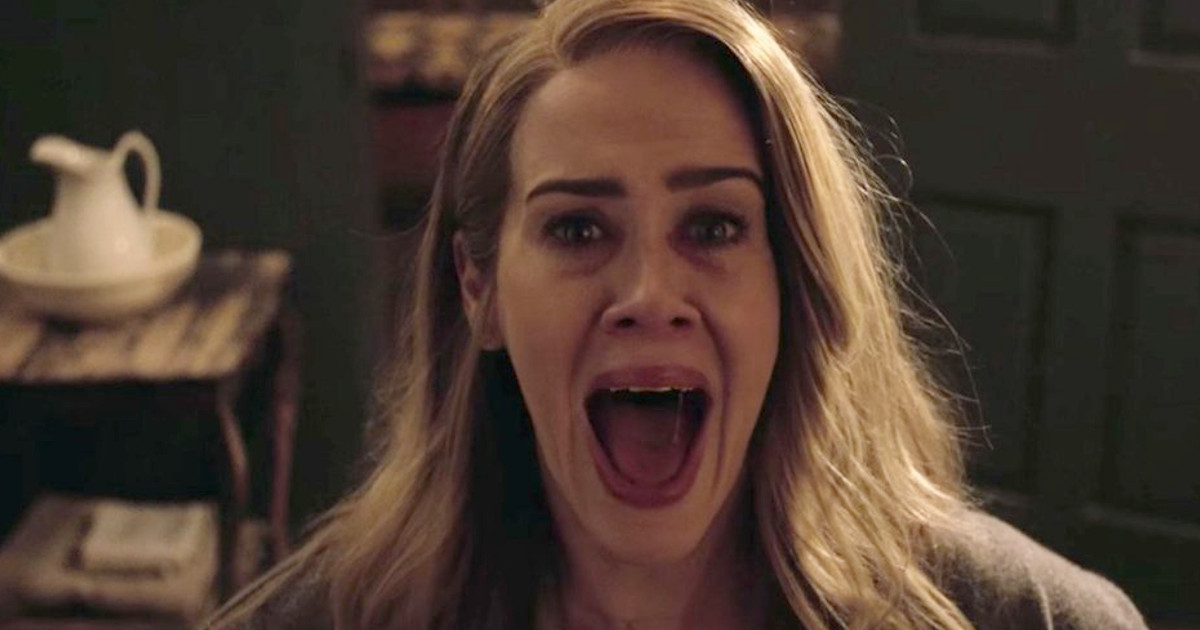 Not much is known about American Horror Story Season 7 other than it said the theme will be the 2016 presidential election, but more will be revealed Thursday at Comic-Con.
Now an apparent teaser of sorts has been shown off at Comic-Con.
A user on Twitter posted the following video claiming someone from Comic-Con filmed the footage which is of a hexagon in the middle of red bars of light, which seems to fit with the theme as it resembles a flag.
Earlier also saw a teaser leak online for American: Horror Story Season 7, and series creator Ryan Murphy announced Lena Dunham has joined the cast which also includes Billie Lourd, Evan Peters, Colton Haynes and Sarah Paulson.
Watch both below.
Regarding the teasers, it's unknown if they are actually for the theme of American: Horror Story Season 7 as, if you recall, FX and Murphy released a batch of teasers for Season 6 that were fake to throw viewers off the trail.
Tune in later Thursday for the big reveal.
Update: The teaser and title for American Horror Story Season 7 has been revealed.
Thrilled that my talented friend Lena Dunham is joining the AMERICAN HORROR STORY family. Always wanted to work together, and now we r!

— Ryan Murphy (@MrRPMurphy) July 20, 2017