Big rumors offer that Amber Heard is reportedly blackmailing men in Hollywood over sex which has seen the actress blacklisted, which may involve Aquaman director James Wan, star Jason Momoa, and producer Zack Snyder.
This is actually the third time I have heard something similar involving Amber Heard having sex and blackmailing people in Hollywood to get parts, with both Jason Momoa and Zack Snyder previously rumored, but this is the first I've heard about James Wan.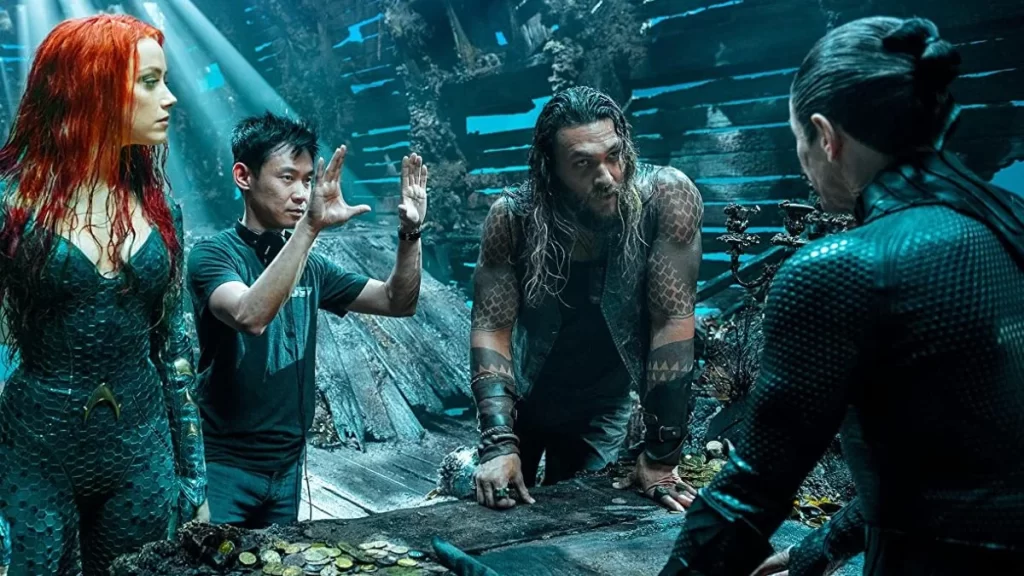 Amber Heard and James Wan
The Australian gossip site, Pop Topic, reports that an insider source has filled them in that Amber Heard reportedly has been blacklisted in Hollywood over blackmailing others in regards to her "casting couch" exploits, which is having sex to get roles.
Worth a mention is that Amber Heard got into trouble while in Australia and was charged with illegally importing animals where she pleaded guilty to falsifying travel documents in April 2016. However, Amber Heard has since been under investigation for perjury as it alleged she lied under oath, which has seen the FBI assisting the Australian authorities where she could face jail time.
Getting back to what the insider has to say, it's said that Amber Heard "slept" her way to the top and that she has blackmailed Aquaman director James Wan which explains why she is still a part of the sequel, as it is said Wan fought to keep Heard in the movie as executives wanted her removed.
The site reports that pictures of Amber Heard, Elon Musk and James Wan have surfaced that show several unidentified women getting drunk on red wine, which has led to speculation from people in the industry that know Amber Heard blackmails people that she had sex with James Wan and is blackmailing him to keep her part in Aquaman 2.
"Anybody who is anybody in Hollywood has heard of Amber's wild orgies…" says the source for Pop Topic. "But now, after the trial, and after all the new leaks are coming out about Heard's past, and even her present, Hollywood have had enough…"
The source adds, "A lot of us are starting to wonder whether she slept with James Wan and that's how she secured this role, especially after seeing in a intimate setting with him and Elon Musk. We know what kind of wild things the two of them got up to."
The source also says: "I am almost positive she slept with [James Wan], but I'm even more certain that Aquaman 2 will be the last Hollywood movie you'll ever see Amber Heard in, Hollywood has blacklisted her."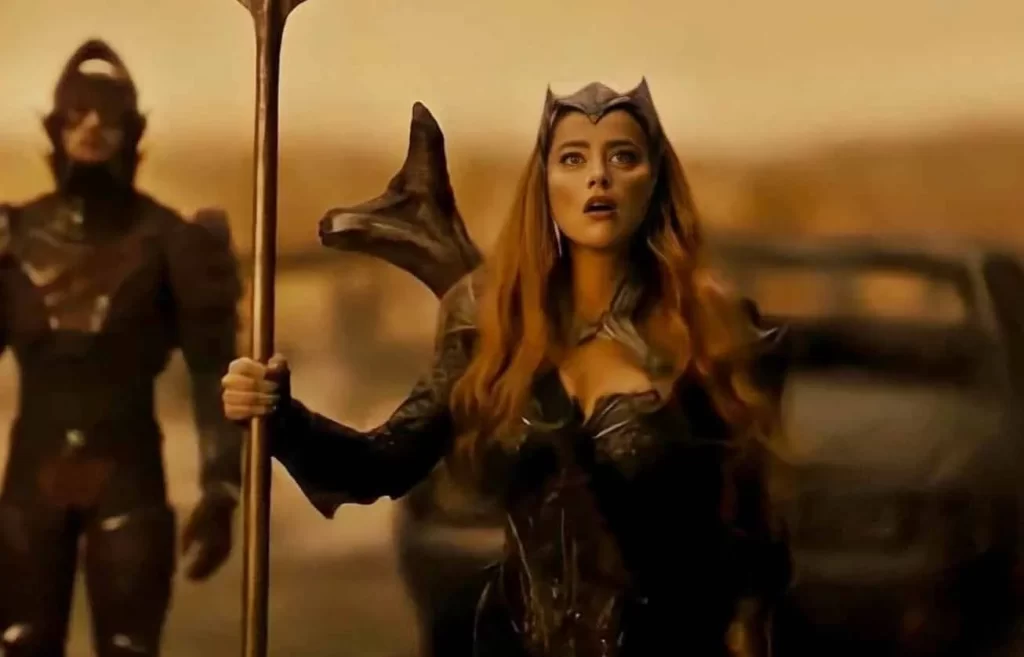 Amber Heard, Jason Momoa and Zack Snyder
The first time I came across the Amber Heard casting couch blackmail rumors was at the gossip site Crazy Days and Nights, which is reportedly run by a Hollywood lawyer.
In a post from six years ago, that looks to have been deleted but is still available to read at Foxella, it's claimed that Amber Heard slept with both Jason Momoa and Zack Snyder to get the role of Mera in the first Aquaman (Snyder also brought Heard back as Mera in his Justice League cut for HBO Max).
"A B list mostly movie actress, who sees herself as an A lister within two years is ruthless when it comes to accumulating wealth and fame," states the rumor from Crazy Days and Nights.
The rumor continues: "She would continue her casting couch prowess whether it be male or female and land herself some huge roles."
The rumor adds: "She went after this very good looking, very in shape, very married B+ list actor who was tapped to play a huge role in a huge movie. She made sure she was in his face and under his face and anywhere else she needed to be. She made sure he was in her corner when she went after a part in his movie. A big part. A franchise part. A career role and a chance at A listerdom."
From there the rumor talks about a certain producer: "So, when one of the producers she was sleeping with suggested her for the role, the actor was on board. The producer had no idea she had covered her bases and was also sleeping with the actor. He thought the actor would say no. So, fame was covered. A great role covered. Money was her next object and it turns out she is even better at that than casting couch antics…"
How Crazy Days and Nights works is that whoever writes the articles (again said to be a Hollywood lawyer), writes up the rumor but doesn't specifically mention names; however, at the end of the article, names are mentioned, with the following included with the above:
Amber Heard (Husband: Johnny Depp)
Movie: "Aquaman"
Actor: Jason Momoa (Wife: Lisa Bonet)
Producer: Zack Snyder
So the "B list movie actress" would be Amber Heard.
The "very good looking, very in shape, very married B+ list actor" would be Jason Momoa.
The producer would be Zack Snyder who produced Aquaman.
The movie would be the first Aquaman.
The second time I heard about Amber Heard's casting couch exploits was when I tweeted about it a couple of years ago and producer Kamran Pasha (Roswell, New Mexico, Nikita, Sleeper Cell), who has since been banned from Twitter (@kamranpasha), confirmed to me that Amber Heard's casting couch exploits are well known in Hollywood.