Amber Heard was wished a happy birthday on Wednesday by the official Warner Bros. Aquaman Twitter account, which backfired completely.
Fans aren't at all happy with the actress who played Mera in the first Aquaman movie as it's alleged she faked abuse at the hands of her former husband Johnny Depp, which among other things, cost Depp his job as Captain Jack Sparrow in the Disney Pirates of the Caribbean movies.
Johnny Depp is now suing Amber Heard to the tune of $50 million alleging the actress defamed him in an op-ed article published by the Washington Post.
The latest sees Amber Heard possibly facing jail time over falsifying evidence in order to obtain a temporary restraining order against Johnny Depp.
Amber Heard could face up to three years in prison, which would mean she would be out as Mera for Aquaman 2.
Regarding her birthday, Amber Heard turned 34-years-old on Wednesday, which saw the official Aquaman Twitter account tweet: "Happy Birthday Amber Heard! Here's to a fin-tastic day."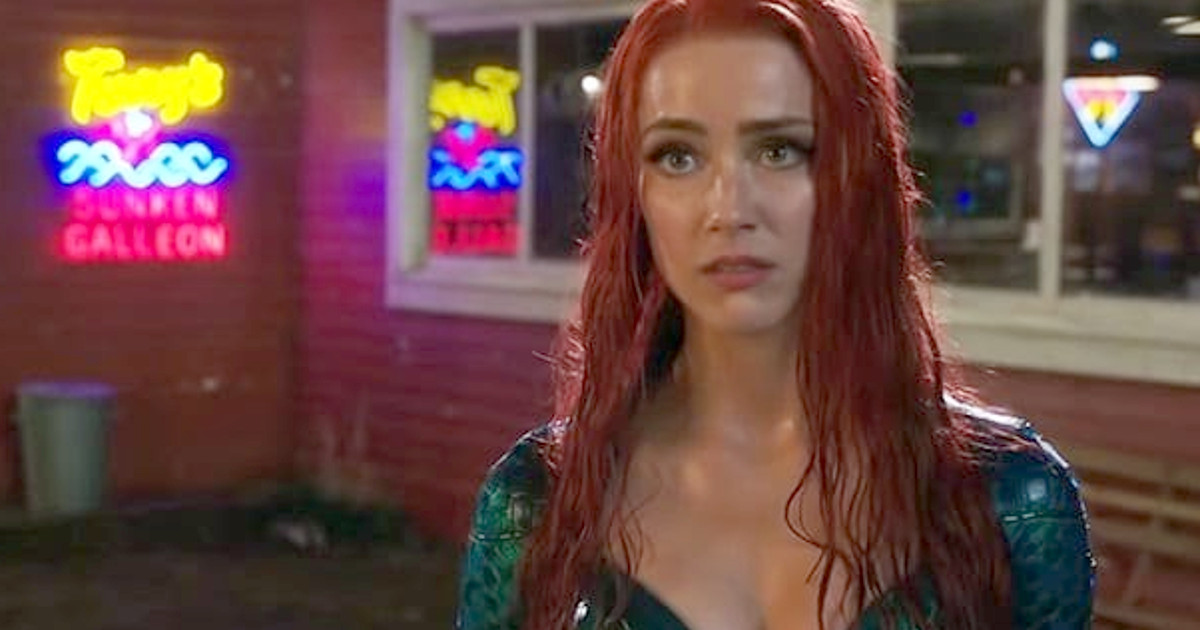 Fans respond to Amber Heard
Fans immediately responded, and it wasn't kind.
Disgusting. If she was a man, she would be fired by now.

— palôma strike ➹⚯͛ (@siriustiltskin) April 22, 2020
The abuser nah pic.twitter.com/thIDaOPAMx

— Uthred #ReleaseTheSnyderCut (@UthredTheking) April 22, 2020
Are you serious? pic.twitter.com/gGEjE6bVoO

— Ryumoau (@Ryumoau_Juno) April 23, 2020
April 22, 2020
Oh look it's the abuser! pic.twitter.com/yBXN2pLm1z

— KeepRocking (@truthhurts06) April 22, 2020
April 22, 2020
I'm seriously astonished seeing your desperation for celebrating an admitted proven abuser's damn birthday.

— -- T w e e t i e B i r d -- (@Sarah_Zarin) April 22, 2020
you're all cool with admitted and serial abusers? got it -- pic.twitter.com/Ezt6oWOu0Y

— mandy (@queenbpip) April 22, 2020
Well, this is still her most honest work... pic.twitter.com/QYM0v2tKPs

— TheInfamousOne (@TheInfamousOne6) April 22, 2020
April 22, 2020