Zack Snyder and Netflix announce the Twilight of the Gods Anime series in development will be using Xilam Animation.
"We're so proud to be working with the team at Stone Quarry, including iconic creator and director Zack Snyder.  And we're also deeply grateful to Netflix for trusting us to bring his spectacular vision to life," said Marc du Pontavice, Founder and CEO at Xilam Animation, in a statement. "We'll be utilizing state-of-the-art 2D animation across the series, which will include spectacular battles and special effects in the distinctive style that has characterized Zack's work throughout his illustrious career. This project also marks a significant step forward in our ambitions to bring our expertise into the world of adult action series for global audiences."
Details include it's a Norse Anthology series with episodes directed by Snyder as well as Zack's Justice League storyboard artist Jay Oliva who has also directed DC animated films, and Eric Carrasco who has worked on Batman Unburied, Kevin Smith's He-Man, Supergirl, Justice League vs the Fatal Five and Justice League Action shorts.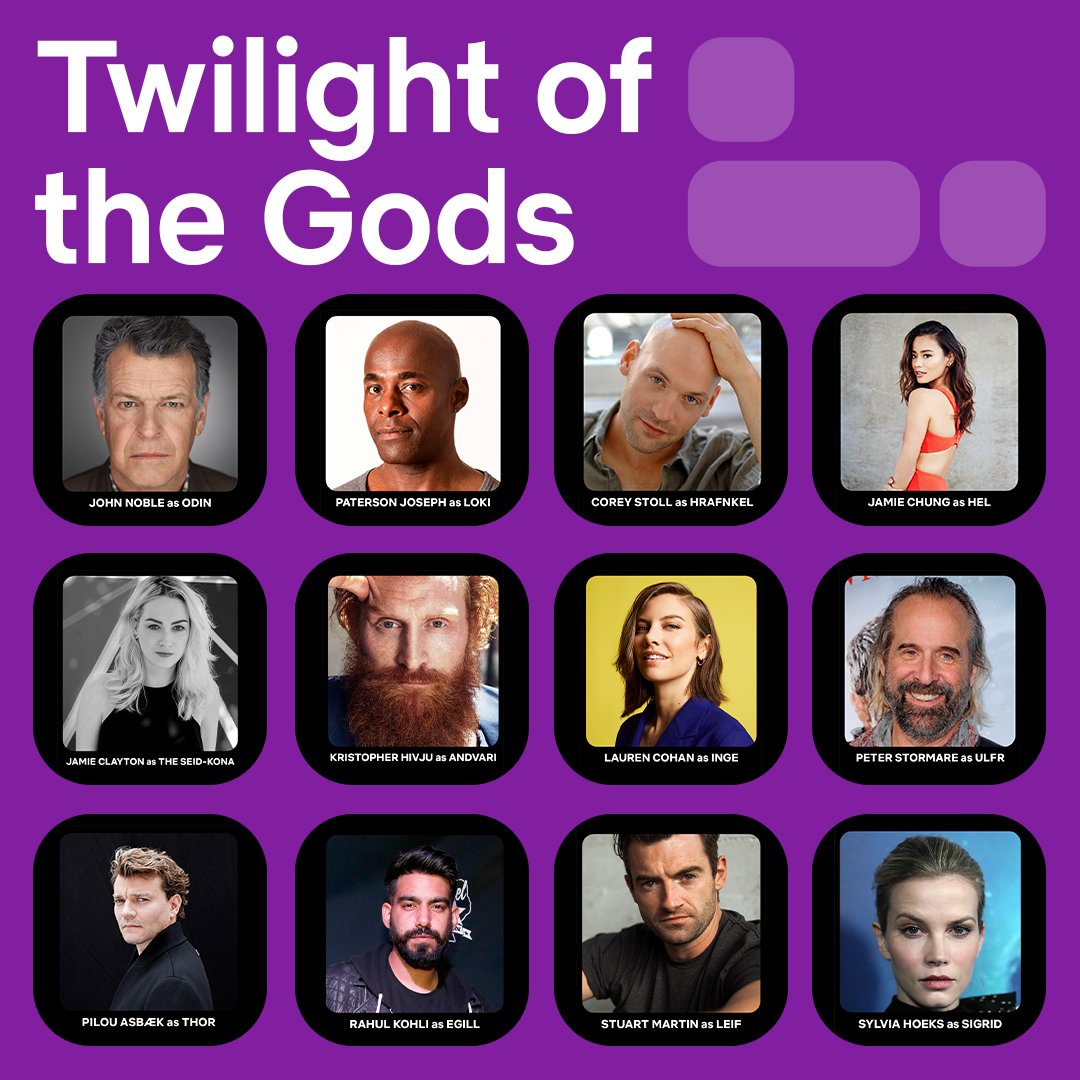 Zack Snyder's take on Norse Mythology
"It's my take on Norse mythology and it's really cool. We're doing it with Digital Dimension who are doing the animation and it's just going to be unlike anything you've ever seen," Snyder said on the Netflix Geeked stream back in 2021. "Because in animation, we can do anything we want which is so fun, and fun for all of us. As the creatives involved, we just can go nuts, and I think you're going to love it."
Zack Snyder also recently said he is working on Twilight of the Gods "every day" while talking about his Rebel Moon universe he is also developing at Netflix.
The voice cast includes Sylvia Hoeks as Sigrid, Stuart Martin as Leif, Pilou Asbæk as Thor, John Noble as Odin, Paterson Joseph as Loki, Rahul Kohli as Egill, Jamie Clayton as The Seid-Kona, Kristopher Hivju as Advari, Peter Stormare as Ulfr, Jamie Chung as Hel, Lauren Cohan as Inge, and Corey Stoll as Hrafnke.
Xilam Animation is known for Netflix's slapstick comedy Karate Sheep, Oggy and the Cockroaches, Zig & Sharko and Chip 'n' Dale: Park Life, Shuriken School, Rahan and The Doomies horror comedy for teenagers coming to Disney+.