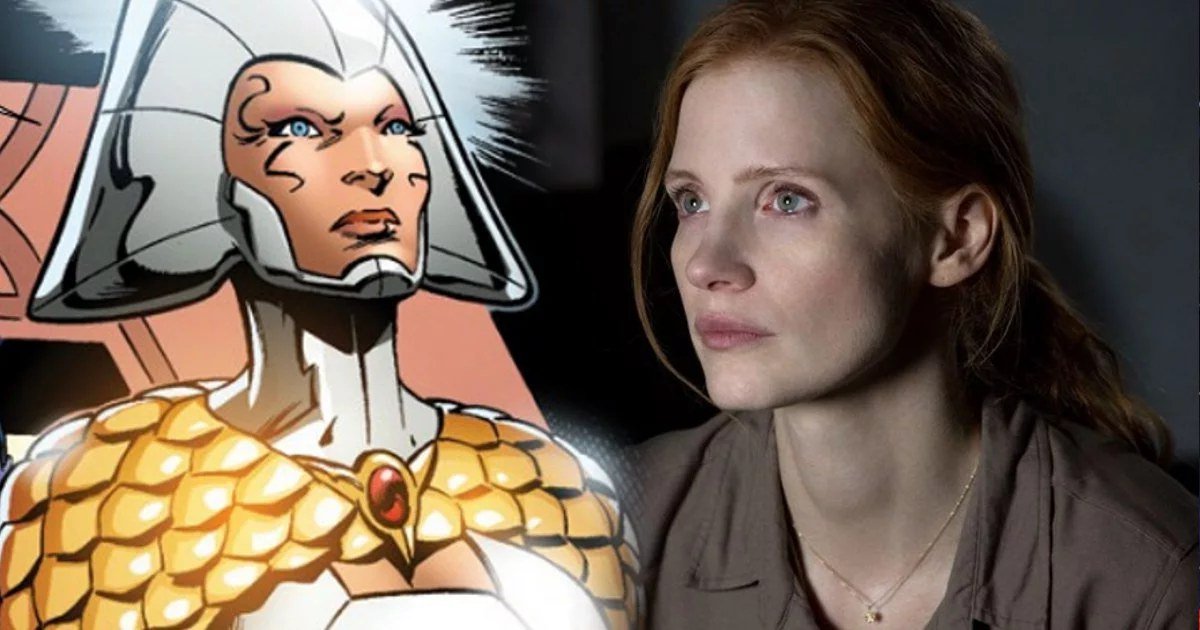 Filming has begun on the X-Men: Dark Phoenix movie, and in a surprise, it's learned Jessica Chastain is not playing Lilandra, the leader of the Shi'ar Empire.
Jessica Chastain took to Instagram to state she finished filming her first day of X-Men: Dark Phoenix and made a comment that, "Hey folks, want a scoop? I'm not playing Lilandra….."

The news of Jessica Chastain not playing Lilandra follows director Simon Kinberg stating X-Men: Dark Phoenix won't be COSMIC and will be grounded.
Now I'm beginning to wonder if Lilandra will even be in the movie.
With Jessica Chastain not playing Lilanra, my initial reaction is that Jessica Chastain may then be playing Rachel Summers, which is just a guess.
In the comics, Rachel Summers also holds the power of the Phoenix Force and is the daughter of Cyclops and Jean Grey from an alternate future.
X-Men: Dark Phoenix has a November 2, 2018 release written and directed by Simon Kinberg also starring Jennifer Lawrence as Mystique, Michael Fassbender as Magneto, Nicholas Hoult as Hank McCoy/Beast, Sophie Turner as Jean Grey, with Alexandra Shipp (Storm), Tye Sheridan (Cyclops), Kodi Smit-McPhee (Nightcrawler).