X-Men: Dark Phoenix is currently undergoing reshoots in Canada, and once again, director Simon Kinberg teases a set pic, this time for Jean Grey.
"Phoenix," Kinberg posted on Instagram with a photo of the "Jean Grey" director's chair, which is for actress Sophie Turner.
Simon Kinberg posted a second X-Men: Dark Phoenix set image with: "when your directing shadow takes things too far" and included the hashtag #twins.
Update: Jessica Chastain has also posted a set video, and Titans star Minka Kelly posted a BTS pic.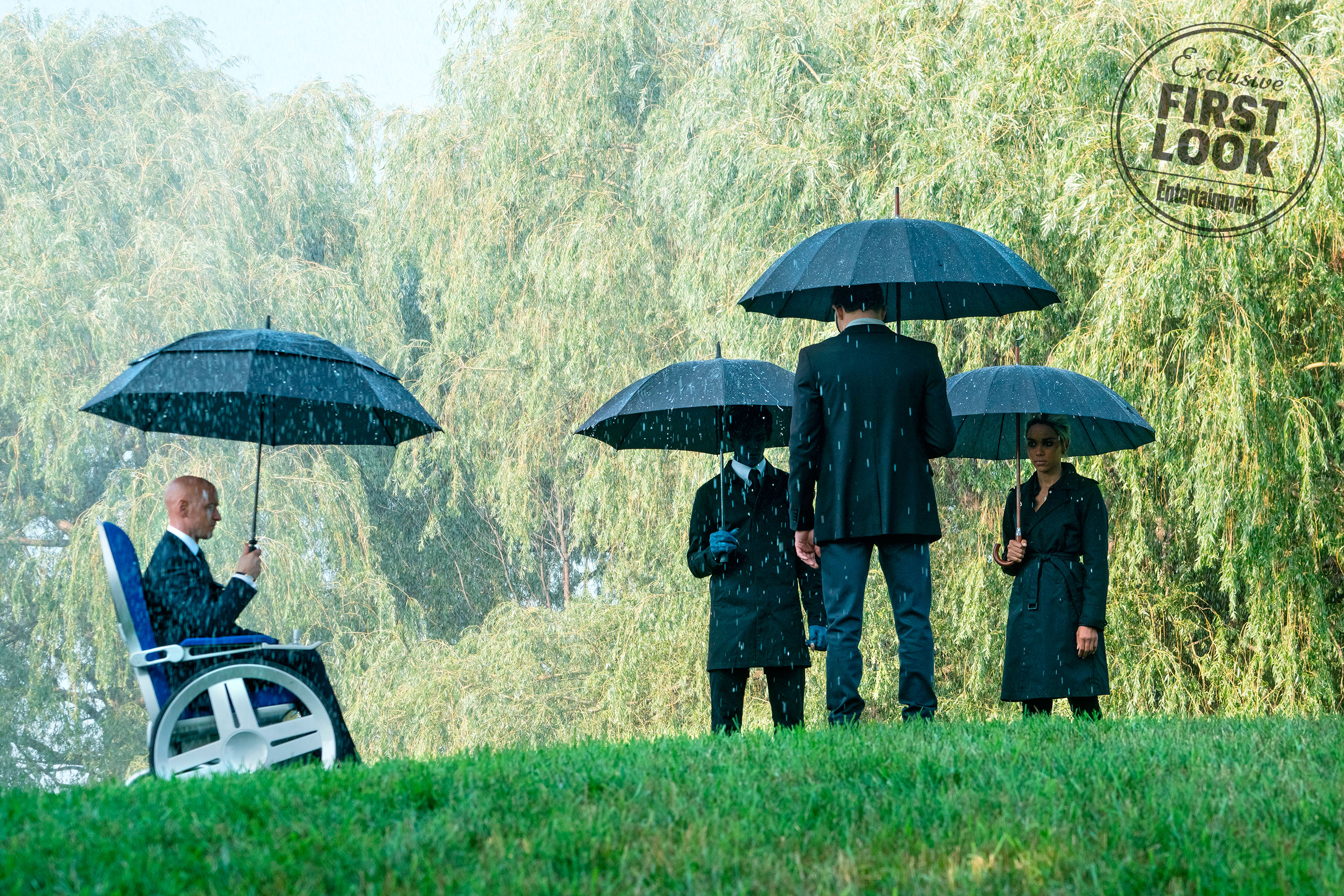 X-Men: Dark Phoenix
While there have been rumors and speculation that X-Men: Dark Phoenix would be canceled (along with New Mutants), it obviously appears the movie is moving forward for its February 2019 release.
The reshoots are said to involve the film's third act, which Kinberg rewrote, and film for a couple of weeks or so.
Who knows? Maybe with Disney purchasing Fox Studios they decided to re-write the ending in order to give the actors a good send off.
It's been said Disney is going to reboot the X-Men within the MCU and doesn't want to pay the X-Men actors their high salaries. It's also been said Marvel wants to move forward with their X-Men universe ASAP, that the characters will be involved with both Marvel Studios and Marvel TV, and that Marvel is particularly looking forward to rebooting and recasting Wolverine.
Regarding the release of New Mutants, it has been rumored to be getting shelved as its release date falls in August, after the Disney and Fox Studios deal goes through.
X-Men: Dark Phoenix has a February 14, 2019 release also starring Jennifer Lawrence, James McAvoy, Michael Fassbender, Nicholas Hoult, Kodi Smit-McPhee, Evan Peters, Tye Sheridan, Alexandra Shipp, with Jessica Chastain.